National Read a Book Day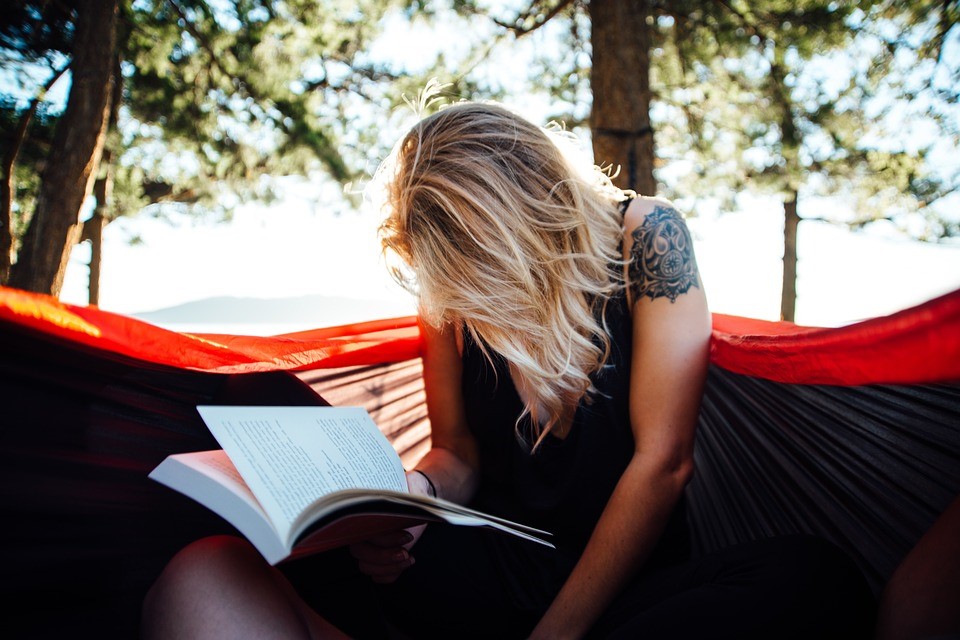 National Read a Book Day, September 6: How to Observe this Event in a Most Meaningful Way
September 6 is a red-letter day for book lovers. What makes it so special, you ask? It's National Read a Book Day!
This annual event encourages everyone to take a break from life and read a book of their liking. It's basically about appreciating the essence of reading. With a warm cup of coffee at your side, you're good to go!
Not much is known about the origin of National Read a Book Day, except that it started sometime in the 2000's. Some say it was a librarian who first came up with this idea. Others believe that a bibliophile was responsible for it. Regardless of who should be credited as the originator of this unofficial holiday, one thing is for sure: Printed books are still given importance in our society today despite the growing popularity of digital tools such as smartphones and tablet computers as mediums of information and entertainment. That's why we continue to celebrate National Read a Book Day year after year.
Benefits of Reading
Reading plays a crucial role in sharpening our minds. Apart from being a good mental stimulator, it's also beneficial for our emotional and psychological well-being.
Here are some reasons why we should include reading a book in our daily routine:
Reading stimulates the brain.
Our brain needs a workout every once in a while to remain healthy and functional. Reading books has been found to improve brain function and connectivity. Regular reading is also known to prevent memory impairment, including dementia and Alzheimer's disease.
Reading improves our concentration.
Reading is all about concentrating on a single subject. It disciplines us to keep our focus on what we are reading and avoid distractions. With this ability to avoid distractions, you wouldn't find it hard to achieve a certain goal in the future.
Reading fights off stress.
Probably one of the best ways to cope with a stressful day is by immersing yourself in a book, whether it's a romance or suspenseful novel or a personal favorite of yours from your teen years. As you get engrossed with the plot and characters in the story, you slowly lose thoughts of the things that have been bothering you.
It's an undeniable fact that learning never stops as long as we're alive. Reading plays a major part in the learning process. From trivial details to scientific facts, it's amazing how fiction and nonfiction books can add so much information for our brain to absorb and store.
Reading gets us in touch with our emotions.
It's not uncommon for readers to form a connection with the characters of a certain novel. We become so engrossed in their stories that we tend to place ourselves in their shoes, subconsciously or not. Happy endings get us all smiling and feeling joyful while a plot where the protagonist dies evokes feelings of grief and despair.
Ways to Celebrate National Read a Book Day
Now that we've provided you some useful benefits of reading, we're pretty sure you're excited to observe National Read a Book Day. While reading a favorite pocketbook is what many would opt to do, there are other ways to observe the holiday. Check out these tips:
Take a trip to your local library.
Explore books with genres other than your favorite ones.
Become a member of a book club.
Get to know other authors of your desired genre.
Volunteer to read to ailing kids or senior residents.
Host a book reading event with your friends or family.
Donate old books to a school library or a charity of your choice.

A Donation that Can Save Lives
Speaking of donation, you know what else you can give to charity? Your old and unwanted vehicles! By donating an unneeded car or RV to us at Breast Cancer Car Donations, you'd be helping save the lives of your fellow Americans stricken with breast cancer.
We turn any vehicle donated to us into a fund-generating tool. Whether it's a damaged sedan or a truck that you're giving away, we'll sell it at auction and use the proceeds to support the programs of reputable breast cancer nonprofits. Through your donation, you enable these organizations to provide vital support services to cancer-stricken women and their families.
To know more about Breast Cancer Car Donations, our donations process, and the rewards that await our donors including free towing services and maximized tax deductions, feel free to call our toll-free 24/7 hotline 866-540-5069. You can also visit our FAQ's page or contact us online.
You can make your car donation by either calling us directly or filling out our online donation form. We accept car donations anywhere in the United States since we have car donation programs in all 50 states.
Turn a Near Tragedy into an Epic Victory
This September 6, why not observe National Read a Book Day by doing something that will help turn a near tragedy into an epic victory—just like what happens to the main character in your favorite thriller of a book. Donate a car to Breast Cancer Car Donations, and help save the lives of your fellow Americans stricken with breast cancer! Call 866-540-5069 to make this happen!