National Picnic Month: Top 4 Picnic Food Ideas You'll Surely Love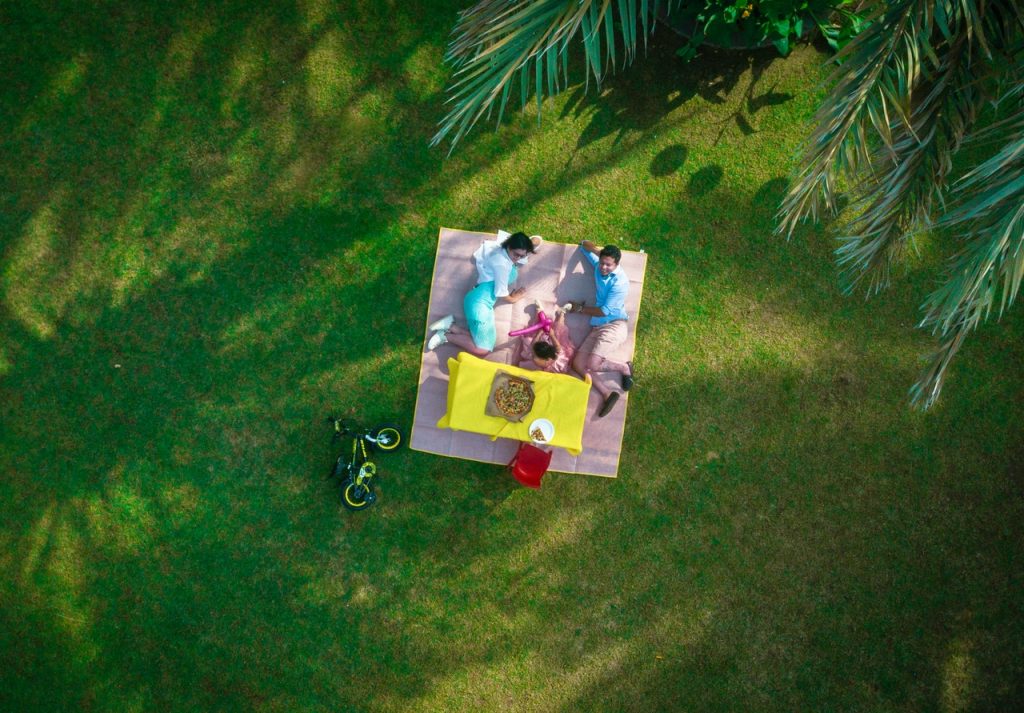 Picnics Are in Full Swing This July!
It's summertime, and picnics are in full swing! It's the perfect time to soak up in the warm summer weather and spend time with family and friends. Whether you're hosting a picnic in your backyard or a scenic spot by the mountains, delicious picnic foods will surely keep your tummies full and make your summer memorable!
Enjoy the Sunshine With These All-Time Favorite Picnic Food Ideas
Running out of ideas for a perfect picnic spread in the summertime? In celebration of National Picnic Month this July, Breast Cancer Car Donations shares these 4 picnic food ideas you'll surely love:
1. Salads
Potato or sweet potato and pasta salads are great for picnics since they hold well in transit. Add crunchy cucumbers, red onions, radishes, celery, and spring onions to your salads and boiled eggs for protein. Remember that leafy greens can become soggy if left out too long, so it's best to add them right before serving to avoid wilting.
Pack your salads in large mason jars or bowls and layer the heavy ingredients and sauces at the bottom. Switch things up by adding chunky pasta shapes or swap potatoes with sweet potatoes or beets.
2. Snacks
Pies, deviled eggs, chicken drumsticks, sausage rolls, and sandwiches are a staple in picnics for a reason. These are all finger foods that travel well even after hours on the road. Make a crunchy picnic sandwich by layering salami, basil, spinach, mozzarella, and pesto for a hearty meal.
Keep in mind that it's best to take your chilled dishes out of the fridge and wrap them in foil and then in bubble wrap before packing them into your cooler. This keeps them at a safe temperature for longer to avoid spoilage.
3. Sweet Treats
Many people take picnic puddings with them, but these desserts can be tricky since they can be sticky and messy. Try bringing traybakes or loaf cakes instead. You can slice them and pack them individually. Cookies, brownies, and shortbread are also easy to store and share. For more sophisticated desserts, mason jars are great for storing cakes, cheesecakes, pudding, trifles, and pies.
4. Thirst Quenchers
There's nothing like sipping ice-cold drinks on a hot summer day. You can go for refreshing citrusy flavors or creamy drinks when packing thirst-quenchers for your picnic. Choose from lemonades, iced teas, fruit punch, beer, boba, or soda. If you're feeling fancy, bring champagne, rosé, or sangria. Bring coffee, hot chocolate, or tea instead if you're going on a picnic on a cooler day.
Top Picnic Food Safety Tips
Here are some food safety tips to keep in mind when planning your next picnic:
1. Keep your cold food cold.
Use plenty of ice packs or freeze water bottles to keep your food cold. Once the ice melts in the bottles, you'll have refreshing ice water. In addition, be sure to avoid constantly opening and closing your coolers to keep the cold in.
2. Eat with clean hands.
If you don't have running water near you, use paper towels, soap, and a water jug. You can also use alcohol and moist towelettes.
3. Avoid cross-contamination.
Bring two sets of plates and utensils if you're handling raw meat, and keep ready-to-eat food away from contaminated utensils.
Donate a Car to Help Needy Breast Cancer Patients in Your Area
Anybody can benefit from spending time outdoors and enjoying a family picnic. Even cancer patients undergoing chemo treatment can benefit from a picnic. The fresh air and sunshine can help improve their mood and reduce their anxiety. A note of caution though: Cancer patients need to take extra care in the sun since chemo drugs can make their skin more sensitive.
However, cancer patients still need all the help they can get when it comes to treatment. Unfortunately, this is a major concern for those who are struggling financially.
You can help in this regard. If you have a vehicle that you no longer need, hand it over to us at Breast Cancer Car Donations. We'll use it to help save the lives of needy breast cancer patients in your local community.
Our team will auction off your donated auto and use the proceeds to support the life-saving programs of our charity partners. These IRS-approved 501(c)(3) nonprofits cater to uninsured and destitute breast cancer patients.
They use the funding we give them to provide their beneficiaries with easy access to top cancer centers as well as financial assistance to help cover the costs of their treatments, doctor consultations, hospital fees, medications, and other essential health care services. Their other beneficiaries get to receive free breast cancer screening and prevention and education services.
Making a vehicle donation to us is the simplest and most convenient way to dispose of an unwanted car. You can make your donation in the comfort of your home with just a short phone call to us.
In exchange for your contribution, we'll mail to you your 100% tax-deductible sales receipt after your car gets sold. With this receipt, you can claim your top tax deduction in the next tax season.
We'll also haul off your unwanted vehicle for free at a date, time, and place of your convenience. You can avail yourself of this service wherever you are in the country.
However, the best reward you'll get is not a material thing. It's the joy and satisfaction you'll experience, knowing that your donation will be used to help save lives.
We accept nearly all types of vehicles, including those that are no longer in good condition.
Check out our FAQs page to learn more about our donation program. If you have any questions or concerns, don't hesitate to contact us through our toll-free hotline at 866-540-5069. You may also message us here.
Turn Your Unwanted Vehicle Into a Lifesaver Today!

If you feel compassion for those women in your area who are suffering from breast cancer, show them your support with a vehicle donation. We'll turn that auto into a lifesaver. Call Breast Cancer Car Donations at 866-540-5069 or fill out our secure online donation form now!