National Picnic Month: 4 Terrible Mistakes That Can Ruin a Perfect Family Picnic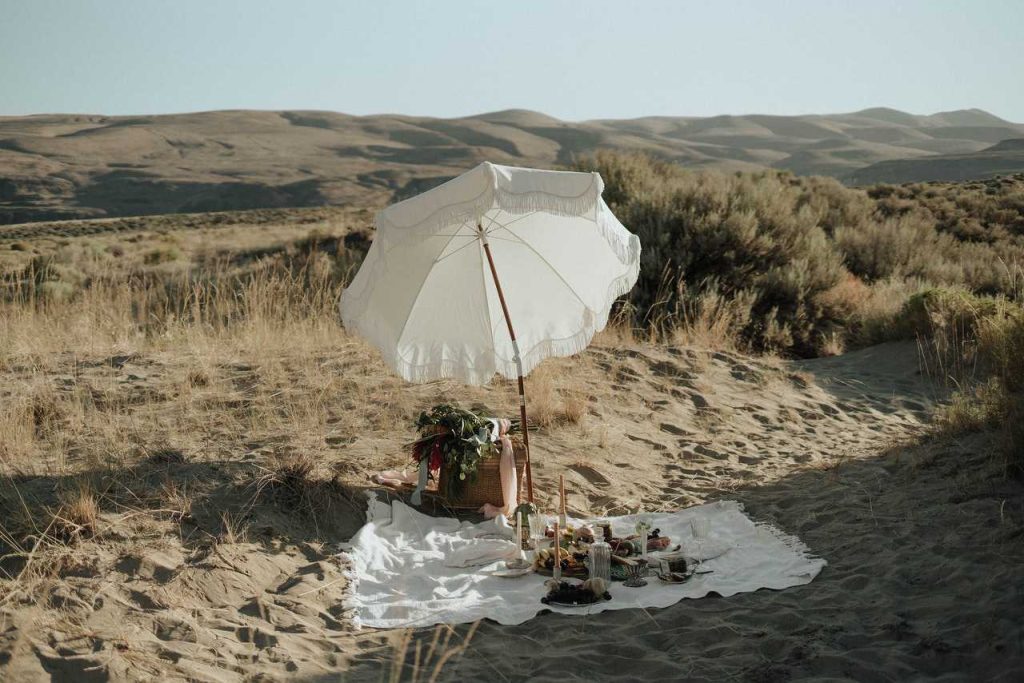 Head Out to Your Favorite Green Space and Have a Picnic This July!
Picnics are simply the best! Nothing could be more relaxing than a sunny day spent hanging out with your family while feasting on your favorite foods under the dappled shade of a tree. As we celebrate National Picnic Month this July, it's time to load up your picnic baskets with the items you need before heading out to a beautiful green space.
However, if you're not careful, your plans of having a perfect family picnic can quickly turn into a nightmare. If you want to make sure that your picnic goes off without a hitch, Breast Cancer Car Donations has pulled together this list of things that can ruin your picnic.
1. Forgetting to check the weather forecast
Since the weather can make or break a picnic, you'll want to make sure that you give yourself the best chance of sun by checking the weather forecast the night before. Just in case it rains, you should bring an umbrella or pack extra clothes in case you get wet.
2. Choosing the wrong location
When it comes to having the perfect family picnic, choosing a good location is a must. If the place is too far, your family's going to be exhausted from the walk. If it's too windy, your food is going to be sent flying. An ideal location for a picnic is a green space that's near facilities and parking for your car.
3. Failing to check the wildlife that lives in your picnic location
If you're planning to get your kids out for some fresh air in the great outdoors, you'll want to have an idea of the kind of wildlife that lives in your chosen location. Taking your family to a local park where dogs walk every day may be great, but if a family member has a fear of dogs, you may want to have a picnic someplace else.
4. Bringing the wrong picnic items
Avoid bringing these four items when you go on a picnic with your family:
If you want to stop the flies, wasps, and bees to be attracted to your picnic even before you've eaten anything, be sure to avoid serving your freshly made picnic foods on brightly colored plates. Do yourself a favor by serving everything on plain white paper plates.
Did you know that a glass of red wine that's left unattended for a couple of minutes will be filled with drowning fruit flies by the time you get back? Unless you're willing to attract these insects to your family picnic, leave the red wine at home.
Wasps crave ice-cold soda on a long sunny day as much as you do. Unless you're willing to spend your day off with your family swatting those pesky wasps, better not bring soda to your picnic.
Bees and wasps couldn't resist the sweet smell of fruit juice. Unless you want to be greeted by swarms of bees or wasps around the glass of fruit juice that you left out in the sun, don't make the mistake of bringing fruit juices to your family picnic.
You can expect to see a swarm of bees flying aggressively toward you if you decide to open a pot of honey with you on your family picnic. If you don't want these insects to attack you, be sure to avoid putting honey in your kids' sandwiches or on your salads.
Try swapping protein-heavy, meat-rich foods such as burgers and hotdogs for lighter vegetarian fare to avoid attracting wasps to your food.
Touch Lives in Your Community Today
While enjoying a fun picnic with your family this month, spare a thought for the needy people in your community who are grappling with life-threatening diseases such as breast cancer. You can bring rays of sunshine into their lives by donating any vehicle you no longer need to us here at Breast Cancer Car Donations. For years now, we have been working to help save the lives of destitute breast cancer patients throughout the country.
Once we receive your auto donation, we'll sell it through an auction and use the proceeds to support the life-saving programs and services of our breast cancer-focused nonprofit partners. These IRS-certified 501(c)(3) nonprofit organizations use the funding we provide them to sustain their delivery of comprehensive breast health services to their beneficiaries.
Thus, thanks to your donation, more uninsured and underserved breast cancer patients in your local area will be able to gain easy access to medical facilities where they can undergo full treatment. Our charity partners also offer free breast cancer screening, follow-up care after treatment, and other breast cancer prevention and education services.
To return the favor, you can count on us to pick up your vehicle for free and send you your 100% tax-deductible sales receipt via mail. This receipt will entitle you to claim the maximum tax deduction for your donation in the next tax season.
While these material rewards are nothing short of awesome, the best part about doing a good deed is the deep sense of personal satisfaction you'll experience, knowing that you'll be making a huge difference in someone else's life.
Feel free to donate any type of vehicle regardless of its age or condition. You can make your donation from any location within the country since we operate in all 50 states.
Want to know about our quick and easy car donation process? Visit our FAQs page. Not sure if we'll take your run-down car? Feel free to reach us anytime at 866-540-5069 or you may leave us a message here.
Share the Joys of Summer with a Car Donation Today!

Celebrate National Picnic Month this July by sharing the joys of summer with the less fortunate, including the destitute women in your community who are afflicted with breast cancer. Every day is a battle for survival for them. Extend them a lifeline by simply donating any vehicle that you no longer want or need to Breast Cancer Car Donations. Call us at 866-540-5069 or fill out our online donation form now!