National Picnic Day: 6 Picnic Essentials You Should Not Forget to Bring Along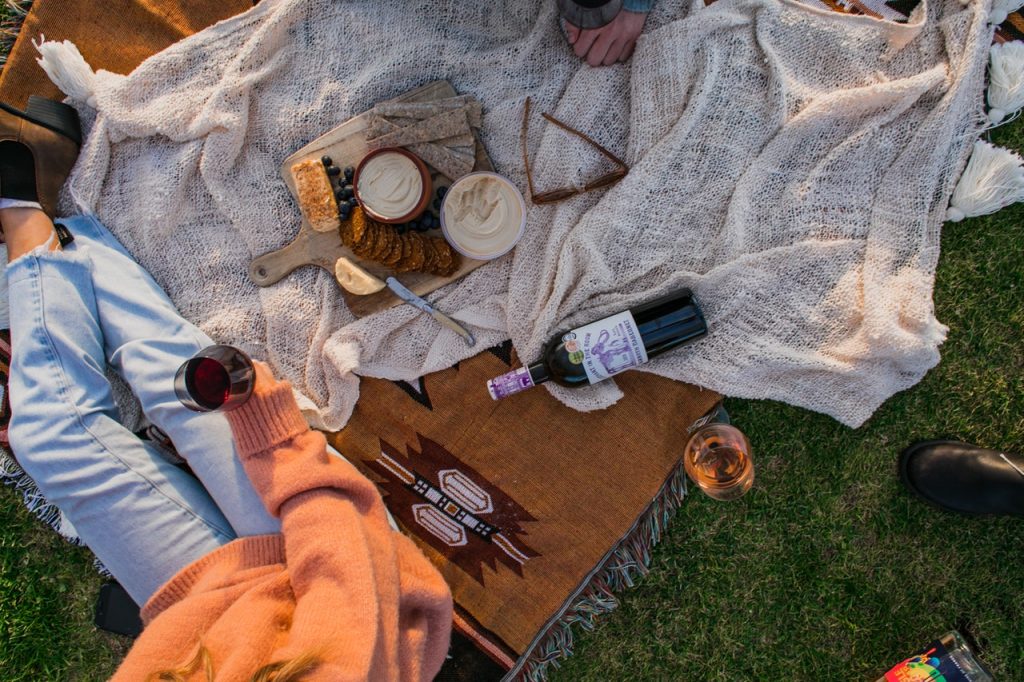 It's Time to Enjoy Springtime Outing with the Family Once Again!
After a lengthy period of staying indoors because of the coronavirus pandemic, Americans are once again stepping outdoors and enjoying the sunshine. With COVID numbers dropping and more people getting vaccinated, many people are once again enjoying informal outdoor gatherings.
April 23rd is a particularly happy day for families and friends because it is National Picnic Day. It's a day that reminds everyone to enjoy each other's company amid good food, laughter, and fun activities for adults and kids alike.
Needless to say, the main order of business is to prepare picnic baskets filled with delicious foods to be shared by everyone. Because you might have gone rusty with picnic preparations, here are six things you should never forget to bring for your family's outing aside from your favorite foods.
1. Swiss knife
Never underestimate the value of a Swiss knife in your family's picnic, especially when you need a bottle opener, knife, or scissor for cutting a particularly stubborn piece of rope or packaging.
2. Frozen bottles of water
The temperature is getting hotter as summertime approaches. While cold bottles of water are great if you're going to eat right away, you may want to bring several frozen ones to account for the extended time you spend outdoors while the grownups talk and the kids play among themselves before enjoying the meals and drinks they brought with them. Frozen bottles of water would keep the contents of your cooler colder for a longer time. They would also make for refreshing drinks after the ice has melted.
3. Paper towels
Prepare for messes when holding a picnic. Paper towels can go a long way in helping you clean up messes in a breeze.
4. Alcohol and wet wipes
Although the pandemic is believed to be nearing its end, proper hygiene should still be a priority. Make sure to bring alcohol, sanitizers, and wet wipes, which are helpful not only with sticky spills but also with hands that need cleaning when there are no washing stations or soap around.
5. Trays
Although it's uncommon to include trays in picnic baskets, they are highly useful in setting up your picnic foods and drinks on uneven surfaces. With trays, you can make more stable bases for the foods and drinks that you brought.
6. Trash bags
It's important to clean up your picnic site and not to leave any mess behind after your outdoor get-together is finished. The quickest fix is by bringing along garbage bags where every member of your party can put their used paper plates and cups, packaging, and other trash.
Help Needy Women Win Their Battle Against Breast Cancer

Picnics bring to mind happy days basking in the sunshine in the company of loved ones. Sadly, there are folks in your local community who are in no position to enjoy this fun springtime outdoor activity. Among them are those women who are fighting a battle for survival against breast cancer.
The good news is that you can help them win their battle. How? By simply donating any vehicle you can spare to us at Breast Cancer Car Donations!
We'll use your donation to enable indigent breast cancer patients in your area to get the life-saving treatment and health care they need. Our team will auction off your donated vehicle to raise funds for the comprehensive breast health programs of our charity partners.
These IRS-approved 501(c)(3) nonprofit organizations use the funding we give to provide their beneficiaries with easy access to top cancer centers in the country as well as financial assistance to cover the costs of their treatments, doctor consultations, hospital fees, medications, follow-up care, and other essential health care services. Other beneficiaries get to receive free breast cancer screening and prevention and education services.
In exchange for your generosity, we'll have your car picked up and towed for free wherever you're located in the United States. You will also be entitled to claim the maximum tax deduction in the next tax season.
More importantly, your act of charity will allow you to experience the priceless joy and satisfaction of doing something that can help save lives.
To get to know our quick and hassle-free donation process and other important details about our vehicle donation program, check out our FAQs page. Should you have any inquiries or concerns, feel free to contact us at 866-540-5069. You may also send us a message here. We'll respond to you as soon as we can.
Give Your Old Ride a New and Meaningful Purpose Today!
Find a new and meaningful purpose for your old and unwanted car by donating it to us at Breast Cancer Car Donations. We'll turn it into a life-saving tool for the needy breast cancer patients in your area. Call us at 866-540-5069 or fill out our secure online donation form now!