National Picnic Day: 5 Ways to Stay Safe While Having Outdoor Fun with Your Family or Friends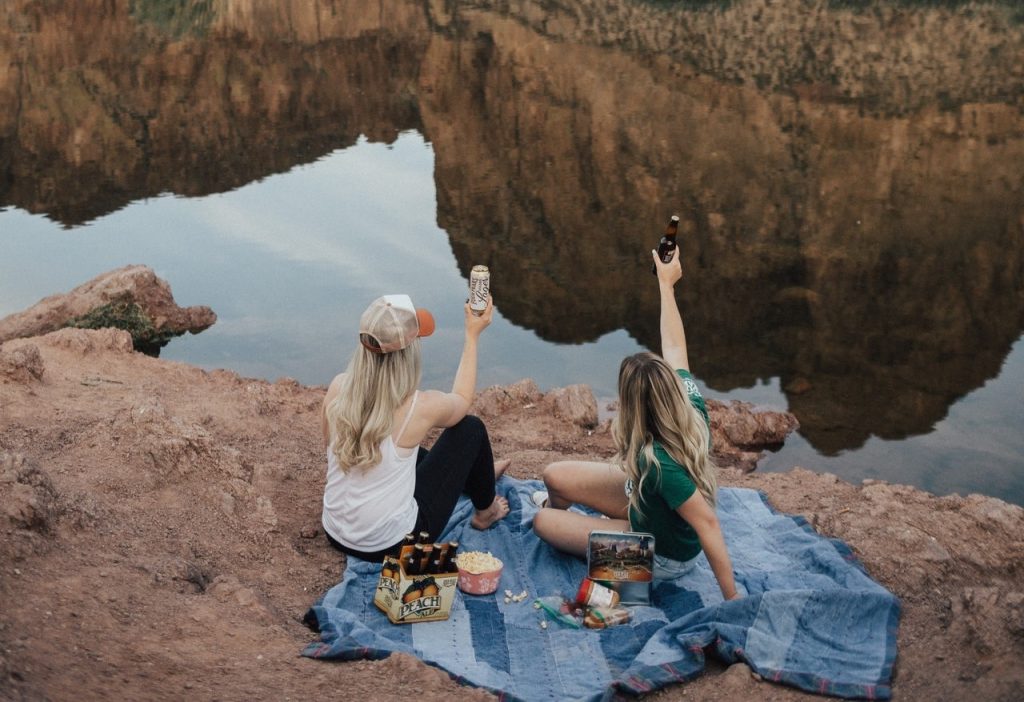 Dine Out Alfresco on April 23rd!
Even in the face of the still ongoing coronavirus pandemic, many of us are probably looking forward to celebrating National Picnic Day on April 23rd.
Having meals outdoors was a practice that dates back to French alfresco dining in the mid-18th century. "Picnic" is an iteration of the French word piquenique, which translates to meals eaten outdoors.
Picnicking is a favorite American pastime that we usually plan on doing during spring or summer when the sun is shining bright. It's a great way for everyone to breathe in the fresh air and for families and friends to enjoy quality bonding time.
Thankfully, we're free to hold picnics in our backyard, at a park, or any other suitable outdoor location despite the ongoing pandemic. It's because this leisure activity has been classified as low-risk by health experts. By observing proper protocols, you and your family can momentarily forget about the pandemic and enjoy a relatively safe picnic bonding time on National Picnic Day this April 23rd.
Here are 5 reminders if you're planning an outdoor picnic with your brood:
1. Plan your location.
Pick a less popular spot to avoid huge crowds. You can also opt to have a picnic in your backyard as a safer choice.
2. Bring the essentials.
Unlike in previous years when all you needed were your picnic blankets and baskets containing your food and beverages, now you need to bring supplies such as masks, sanitizers, and extra water for washing hands.
3. Maintain social distance from other people.
If you're planning to have a picnic in a public area such as a park, maintain your distance from other picnic-goers. If you are planning to have a picnic with other people, make sure that you maintain a properly distanced setup by bringing separate blankets, foods, and drinks.
4. Wear a mask.
To protect yourself and others from COVID-19, wear a mask when interacting with people outside your household.
5. Pick no contact games.
If you're planning to play games with other families during your picnic, pick no-contact games such as heads up or charades instead of the typical Frisbee or catch where you have no control over the public space. You'll still have lots of fun playing these no-contact games while staying safe.
These Folks Can't Join Picnics Even if They Want to — But You Can Help Them
Some people may very much want to go out and enjoy a picnic with their family or friends but are unable to do so because of their circumstances. They include the breast cancer patients in your area who are too sick and frail to be able to join a picnic. Some of these patients are also in the throes of pain and fear since they're unable to get proper treatment for lack of money.
You can help these suffering breast cancer patients by simply donating any old vehicle that you're no longer using to us at Breast Cancer Car Donations. We work with IRS-certified 501(c)(3) nonprofit organizations that provide comprehensive breast health services to uninsured and underserved individuals throughout the country.
We will sell your donated vehicle through an auction and distribute the proceeds to these nonprofits that we have partnered with. They use the funding we give them to provide their beneficiaries with easy access to medical facilities where they can undergo full treatment. They also offer free breast cancer screening, prevention, aftercare, and counseling.
As a vehicle donor, you'll get rewarded with a maximum tax deduction. Expect to receive in your mailbox the tax-deductible sales receipt of your vehicle within days after its auction.
You will also benefit from our free towing service. You can avail yourself of this free service wherever you are in the country since our vehicle donation program covers all 50 states.
Aside from the material rewards, you'll find awesome satisfaction in knowing that your act of charity will be used to help save lives.
We accept nearly all types of vehicles without much regard as to their condition. We take even vehicles that won't even start anymore.
For more information regarding our donation program, particularly our quick and simple donation process, check out our FAQs page. For your inquiries or concerns, feel free to call us anytime at 866-540-5069 or contact us here.
Give Hope to Breast Cancer Sufferers Today

While you celebrate National Picnic Day on April 23rd by dining alfresco with your family or friends, think of the breast cancer patients in your community who can't have any of those memorable moments. Help strengthen their resolve to fight and survive the disease by giving them hope. Your car donation will surely bring that hope, touching their hearts. Call Breast Cancer Car Donations at 866-540-5069 or fill out our online donation form now!