National Philanthropy Day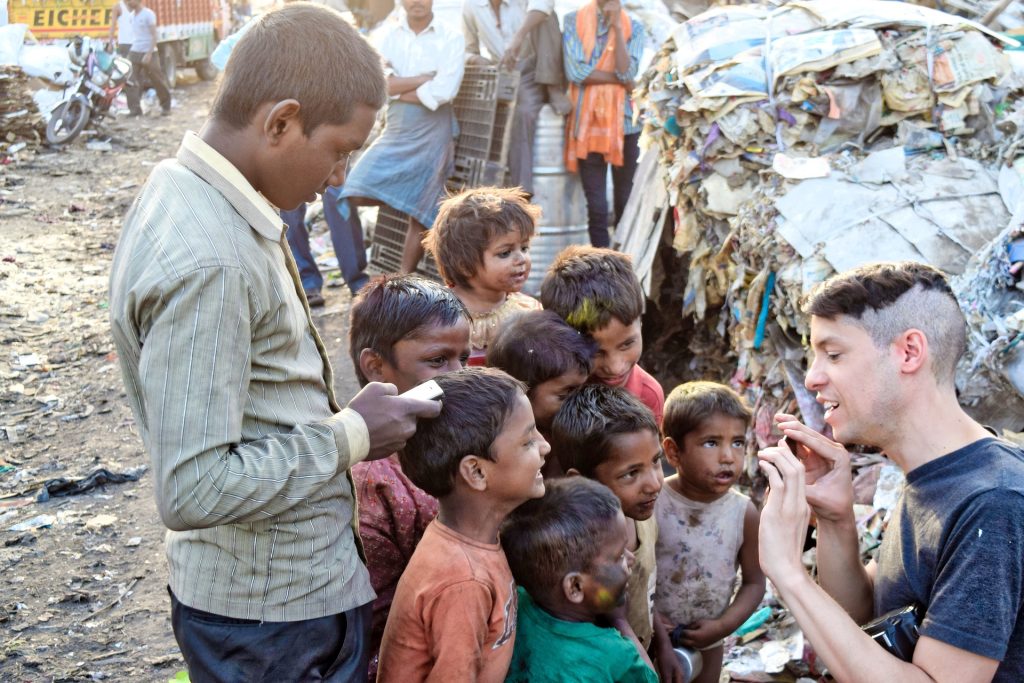 National Philanthropy Day: How You Can Help Transform Lives
Has it always been your dream to make an impact in your community? Do you believe that you can play a key role in transforming the lives of needy individuals? It's time to turn your dream into reality by joining other people like you in celebration of November 15—National Philanthropy Day.
This day reminds us of the significance of giving back to our community. It's about extending our hands to people who badly need assistance. The event is also a time to honor active philanthropists, prominent leaders, foundations, and charities all over the country.
Founded by the Association of Fundraising Professionals (AFP), National Philanthropy Day has been celebrated every year in the United States since 1986 when President Ronald Reagan proclaimed November 15 as the date for the observance of the national event. Since then, various chapters of the association have been celebrating the event annually with formal luncheons and award shows that highlight exceptional charitable works. In those gatherings, generous individuals and groups are recognized for their commendable work to make our society a better place.
How You Can Take Part in Philanthropic Work
Everybody can be a philanthropist in their own special way. One doesn't have to donate a huge sum of cash to charity to become a philanthropist. An act as simple as getting involved in your community alone is meaningful enough.
There are so many ways in which you can show altruism on this day. Whether you plan to give back to our brave veterans, visit nursing homes or orphanages, host a fundraiser in your neighborhood, donate your old stuff to the homeless or do volunteer work at a local charity, devoting your time and effort to help out is what truly matters.
You can also show your appreciation to your favorite philanthropists or charity programs by writing them a letter or maybe giving them a special shout-out in social media. Make sure to let them know how their works are inspiring you.

Donate a Vehicle on November 15—National Philanthropy Day
Since we're talking about charitable deeds and making a difference in the lives of needy people, one of the simplest ways you can do so is by donating your old and unwanted vehicle to us at Breast Cancer Car Donations.
We will transform that vehicle into a lifesaving tool for the indigent women in your community who are battling breast cancer. After selling your vehicle through auction, we will use the proceeds to support the critical programs of our reputable nonprofit partners that are in the front line in the battle against breast cancer. Their programs provide uninsured individuals with comprehensive breast health services, including free access to health facilities offering breast cancer screening, diagnosis, and treatment.  Apart from that, your car donation will also be used to finance breast cancer research and outreach programs.
You can donate any type of vehicle regardless of its condition or age. Whether you got a sedan, camper, boat, motorbike, golf cart, snowmobile or a yacht, we'll be more than happy to take it. We accept even vehicles that are no longer in good running condition.
Once you've decided to donate, just contact us by filling out our online donation form or calling us at our toll-free hotline 866-540-5069. We'll take care of preparing all the required documents and towing your vehicle at no cost to you. Just tell us where and when you want your vehicle to be picked up and our driver will be there promptly.
What makes our car donation program truly special is that you will also benefit from your charitable contribution since you'll get to receive outstanding rewards, including a top tax deduction.
For more information on our car donation program, check out our FAQs page. For inquiries, you may call us or send us a message online.
We accept vehicle donations wherever you are in the United States since we have car donation programs in all 50 states.
Start Saving Lives Today!
On November 15—National Philanthropic Day, are you ready to bring out the philanthropist in you? Call us at 866-540-5069 and start saving lives with your car donation to us at Breast Cancer Car Donations. Many breast cancer patients in your area will forever be grateful to you once you do that.