National Pharmacist Day: 3 Ways to Say 'Thank You'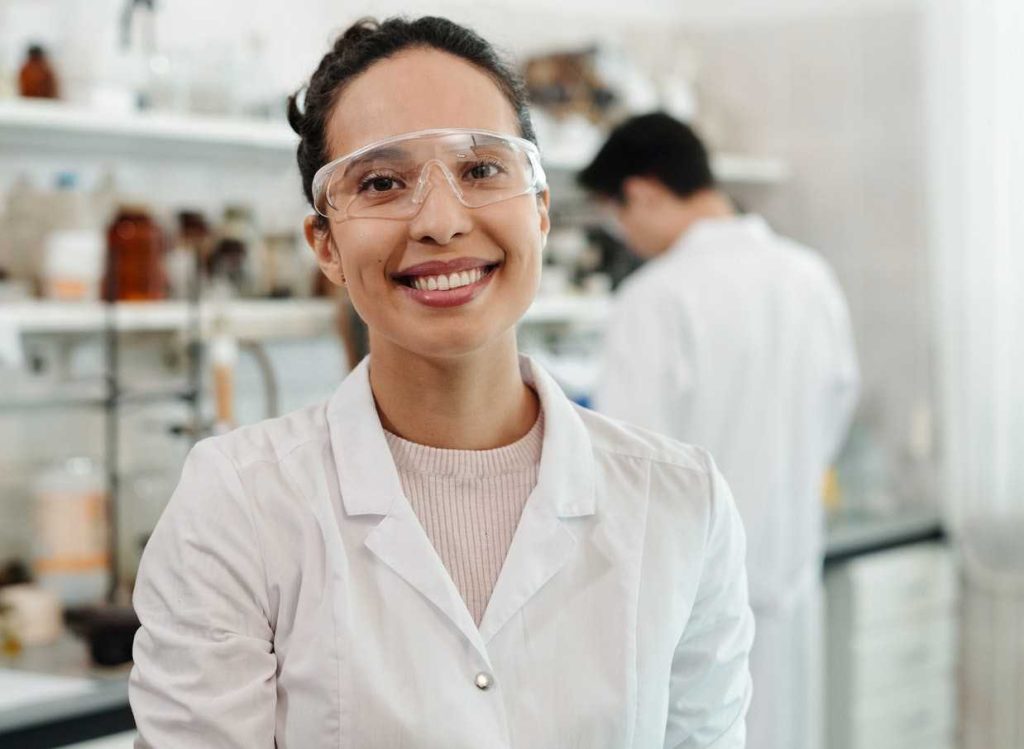 On January 12th, Learn Why They're Regarded as Unsung Heroes
You may know pharmacists as the people who stay behind the counter of local pharmacies to dispense medicine and fill your prescription. What you may not know is how important their job is in the medical profession.
That is why January 12th is recognized as National Pharmacist Day. The day is dedicated to promoting awareness of the essential roles that pharmacists play in protecting patients' health through proper medication.
What Do Pharmacists Do?
Pharmacists work hand in hand with other healthcare professionals. In some hospitals where pharmacists are included in the rounds, a reduced number of medication errors has been noted.
Pharmacists are responsible for ensuring the quality of medicines prescribed to patients. They ensure that medications prescribed to patients are suitable. They also confirm that the calculations of the doses are correct.
Pharmacists also advise patients about medicines, how to take them, and what reactions they may expect from them. They also ensure that the supply of medicine is within the provisions of the law.
All in all, pharmacists are regarded as important front-liners in the medical field. They spent years of study to excel in their profession. To practice as a pharmacist, a candidate must complete a 4-year Master of Pharmacy degree at a university accredited by the General Pharmaceutical Council (GPhC), as well as a 52-week pre-registration training period. They also need to get a passing grade in the GPhC registration assessment exam.
How to Express Your Gratitude to Your Local Pharmacists
Now that you know how pharmacists work to protect patients' health, say "thank you" to your local pharmacists on their special day. Try out the following suggestions.
1. Give them a treat.
If you're stopping by your local pharmacy to fill out your prescription on January 12th, why not buy a coffee for your local pharmacist? Pair it with a delicious cookie or doughnut to convey your appreciation for their hard work.
2. Say 'thank you' directly to them.
Sometimes, expressing your appreciation in words is all it takes to make their day. Showing your high regard for them would mean a lot to them.
3. Post a thank-you note on social media.
You can express your gratitude and appreciation to your local pharmacists on your social media page. Use a hashtag like #NationalPharmacistDay to reach a wider audience. Share your experiences and anecdotes so more people will become aware of the work that they do.
You Can Also Help Save Lives This Way
Pharmacists save lives daily by providing their expertise and serving patients in need of medicine. You can also help save lives by simply donating an unneeded vehicle to us at Breast Cancer Car Donations.
We serve as the online vehicle donation partner of leading nonprofit organizations that are dedicated to fighting breast cancer. We collect donated vehicles and sell them off through auctions, with the proceeds going to our nonprofit partners. These nonprofits use the funding to finance their critical programs and services aimed at saving the lives of needy breast cancer patients.
They provide their beneficiaries with financial assistance, easy access to medical facilities for their treatment, counseling, breast cancer screening, and other breast cancer prevention and education services.
You'll also get amply rewarded for your vehicle donation. Since our charity partners are IRS-certified 501(c)(3) nonprofit organizations, your charitable contribution will qualify you to receive a top tax deduction.
You'll also be delighted to know that we offer free towing in all parts of the United States, which means we can collect your vehicle wherever you had it parked or stored in the country.
Even more valuable than the material perks that await you, you'll also get that priceless feeling of joy and satisfaction, knowing that your gift will be used to help save lives.
You can donate almost any type of vehicle regardless of its condition.
To get to know our quick and hassle-free vehicle donation process, check out our FAQs page. Don't hesitate to leave us a message here if you have any concerns or questions. We'd love to hear from you and promptly answer all your queries.
Do This Wonderful Act of Charity Today!

May the celebration of National Pharmacist Day on January 12th inspire you to do a wonderful act of charity that can help save the lives of suffering breast cancer patients in your local area. Giving away your unneeded car can go a long way in giving them life-saving assistance. Call Breast Cancer Car Donations at 866-540-5069 or fill out our donation form now!