National Pearl Harbor Remembrance Day: 5 Facts That May Astound You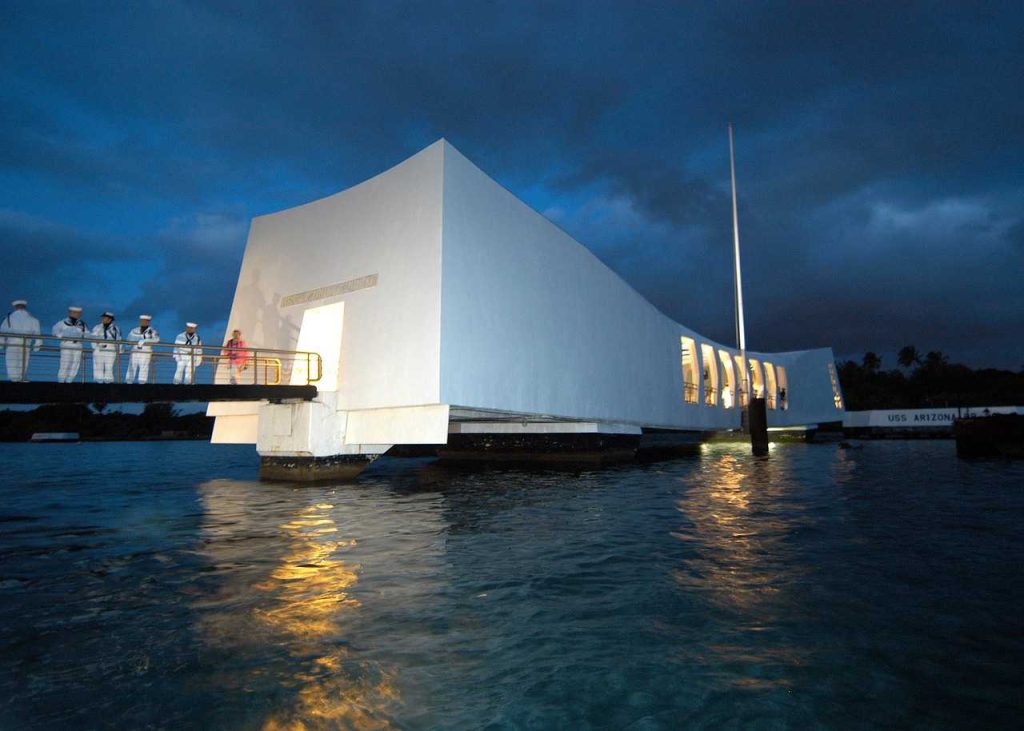 Commemorate the Anniversary on December 7th
National Pearl Harbor Remembrance Day is a day dedicated to remembering the 2,335 U.S. service members and 68 civilians who lost their lives when Japanese forces suddenly attacked the U.S. naval base at Pearl Harbor in Hawaii on December 7, 1941.
On this day each year, veterans, survivors, and people from all over the country would come together to commemorate the anniversary and to pay tribute to the American soldiers who perished in that attack.
The United States Congress designated December 7th as National Pearl Harbor Remembrance Day. President Bill Clinton signed the proclamation in 1994 and the first National Pearl Harbor Remembrance Day was first celebrated on December 7, 1994.
The 5 Facts About the Attack That You Probably Didn't Know
Here are some interesting facts about the unprovoked Japanese attack on Pearl Harbor on December 7, 1941, which President Franklin Roosevelt described as a "date which will live in infamy."
1. A Japanese scholar at Harvard University devised the surprise attack on Pearl Harbor.
Admiral Isoroku Yamamoto, a scholar at Harvard University, was the one who devised the plan to attack Pearl Harbor in Imperial Japan's failed effort to prevent the United States Pacific Fleet from interfering with Japan's plan to conquer Southeast Asia. Yamamoto believed that the only way his country would stand a chance of defeating the United States was if Japan managed to weaken the U.S. naval might in the Pacific region.
2. The sneak attack lasted for 2 hours.
The attack on Pearl Harbor started on the morning of December 7, 1941, at around 7:55 a.m. The Japanese sent two waves of aircraft to attack Pearl Harbor, known as the Battleship Row.
3. The attack led to the sinking and destruction of 6 American warships and 169 aircraft.
During the attack, the Americans lost 6 battleships and 169 aircraft, while the Japanese lost 29 aircraft and 5 midget submarines.
4. The surprise Pearl Harbor attack led to the beginning of the Second World War.
The day after the attack, President Roosevelt declared war against Japan. This prompted Japan and its two Axis allies, Germany and Italy, to declare war against the United States.
5. The Japanese attack failed to weaken U.S. military might.
While the Japanese planned the attack to weaken America's naval force, they failed to achieve their goal. No U.S. aircraft carriers were at Pearl Harbor that day, and the Japanese attackers failed to destroy vital infrastructures such as repair shops and fuel tanks. Moreover, most of the U.S. warships damaged by Japanese bombs and torpedoes were eventually repaired.
Countless American Lives Being Lost to This Menace
Thousands of American lives were lost during the Japanese attack on Pearl Harbor. In remembering this momentous event this December 7th, we may also think about the countless American lives that are being lost this time to a deadly incurable disease — breast cancer.
You can help beat back this disease and reduce the mortality rate in your local area with a simple vehicle donation to us at Breast Cancer Car Donations.
We'll auction off your donated vehicle to provide funding for our IRS-certified 501(c)3 nonprofit partners. These charities are dedicated to providing comprehensive breast health services to needy breast cancer patients. They provide their beneficiaries with easy access to medical facilities where they can undergo full treatment. They also offer free breast cancer screening, follow-up care after treatment, and other breast cancer prevention and education services.
We offer the most convenient way for you to dispose of a vehicle that you no longer want. We'll pick up and tow your vehicle at absolutely no cost to you and wherever it is located in the United States.
Furthermore, your charitable contribution will entitle you to receive a maximized tax deduction in the next tax season.
Aside from the material rewards that you'll receive, you'll also enjoy the priceless satisfaction of doing an act of charity that can help save lives.
You can donate virtually any type of vehicle, including one that's no longer in the best of shape.
If you want to know more details about our vehicle donation program, check out our FAQS page. If you have inquiries or concerns, don't hesitate to give us a call at 866-540-5069 or leave us a message here.
Give Them a Fighting Chance to Beat Breast Cancer

If commemorating the National Pearl Harbor Remembrance Day on December 7th leaves you teary-eyed, you may also feel compassion for the victims of breast cancer. Give them hope and a fighting chance to overcome the disease with a vehicle donation. Call Breast Cancer Car Donations at 866-540-5069 or fill out our online donation form now!