Creamy and Crunchy Lovers, Unite—It's National Peanut Butter Lover's Day!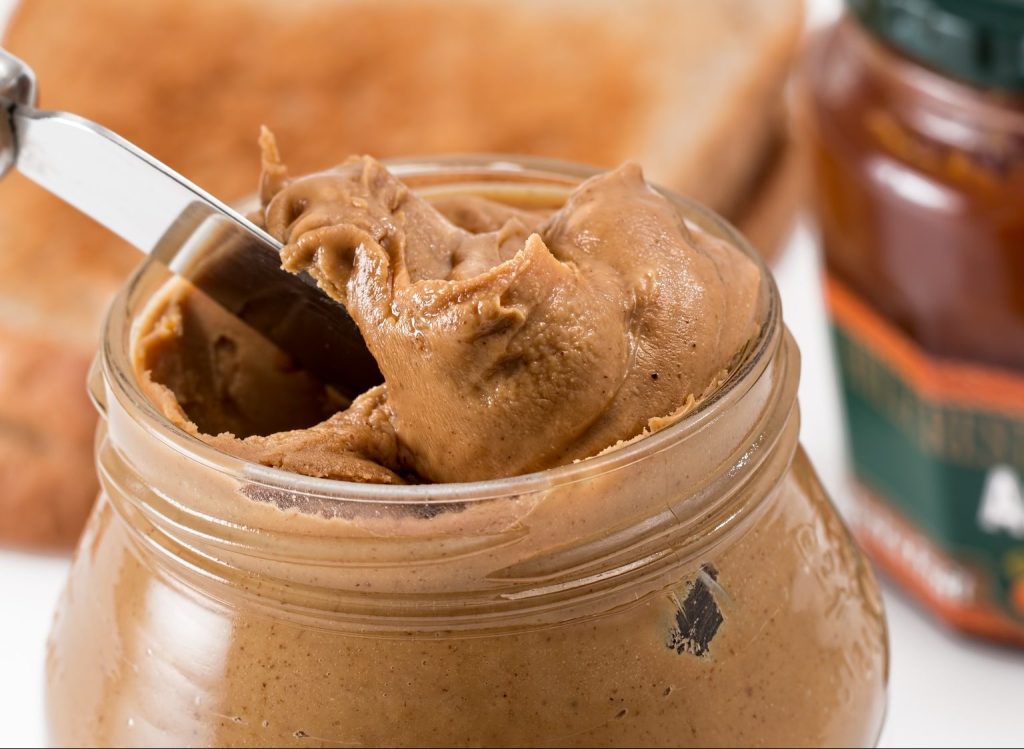 Creamy and Crunchy Lovers, Unite! It's National Peanut Butter Lover's Day on March 1!
It's no secret that peanut butter is something that we Americans can't seem to resist. Besides the fact that the delicious staple goes excellently with almost any snack (fruits such as bananas and apples as well as desserts like ice cream sandwich, fudge, and so much more), peanut butter also provides a host of health benefits as it has been found to contain more than 30 essential vitamins and minerals.
For these reasons—plus the heavenly taste it brings—National Peanut Butter Lover's Day was introduced to the country. Every 1st of March, people in all parts of the United States proclaim their love for peanut butter. Many love to snack on their favorite peanut butter combo while others prefer to try and experiment on new recipes for a change. Whether you like your peanut butter crunchy, creamy, or natural, what matters is that you're savoring the day munching on a PB-filled sandwich.
Amazing Facts about Peanut Butter
Before making your stomach happy with the snack you're about to indulge in, it would be a good idea to fill your brain with several fun facts regarding peanut butter. Or you can do both at once, whichever way you prefer.
1.Peanut butter was referred to as "monkey butter" during World War II. It was actually a monkey that discovered the perfect combination of PB and banana when it had gotten really excited after eating the fruit dipped with peanut butter.
2. Two of our former presidents used to work as peanut farmers – Jimmy Carter and Thomas Jefferson.
3. Crunchy or creamy? Apparently, women and kids are team creamy, while men like it crunchy!
4. Want to know how many nuts it would take to create a 12-ounce jar of PB? 540 peanuts!
5. Aside from their love for the sport, our top professional basketball players also share a fondness for peanut butter and jam, which has been named as the staple snack of the NBA.
6. Before graduating from high school, the average American child will have consumed 1,500 peanut butter sandwiches.
7. There's a law requiring that any product labeled as "peanut butter" must contain at least 90% peanuts.
8. Ninety-four percent of American households have a jar of peanut butter in their kitchens.
9. About half of the peanut crop in the United States is manufactured into peanut butter every year.
10. If you're one of those people who fear PB getting stuck to the roof of your mouth, you might have arachibutyrophobia! Who knew there could be such a thing?

Help Save Cancer-Stricken Women in Your Area
While enjoying your PB sandwich to celebrate March 1—National Peanut Butter Lover's Day, you might want to take part in a charitable cause that can help save the lives of breast cancer-stricken patients in your area. All you need to do is get in touch with Breast Cancer Car Donations and donate any type of vehicle you no longer need.
We will sell your vehicle via auction and use the proceeds to support the programs of our nonprofit partners that cater to all individuals needing breast health services. These IRS-certified 501(c)3 nonprofit organizations offer free breast cancer screening for individuals to enable early detection of the life-threatening disease. They also undertake breast cancer prevention and education campaign while providing financial assistance as well as access to medical facilities for uninsured and underserved breast cancer patients so they can undergo full treatment and rehabilitation.
Your charitable contribution will also entitle you to receive a 100% tax-deductible sales receipt that you can use to significantly reduce your tax bill.
For more information on our vehicle donation program, check out our FAQs page. For inquiries, you may call us at our toll-free hotline 866-540-5069 or send us a message online.
You can make your donation by filling out our secure online donation form or calling us directly. We accept almost all types of vehicles regardless of their age and condition. We also accept vehicle donations anywhere in the United States since we have car donation programs in all 50 states.
Make This a Memorable Occasion with Your Car Donation
You can turn any occasion—even one like the National Peanut Butter Lover's Day on March 1—into a memorable one by doing something that's truly remarkable. How about donating your clunker for the benefit of breast cancer patients to mark the event? Call us at 866-540-5069 and help save lives with your car donation!