National Oatmeal Month: 5 Best Oatmeal Toppings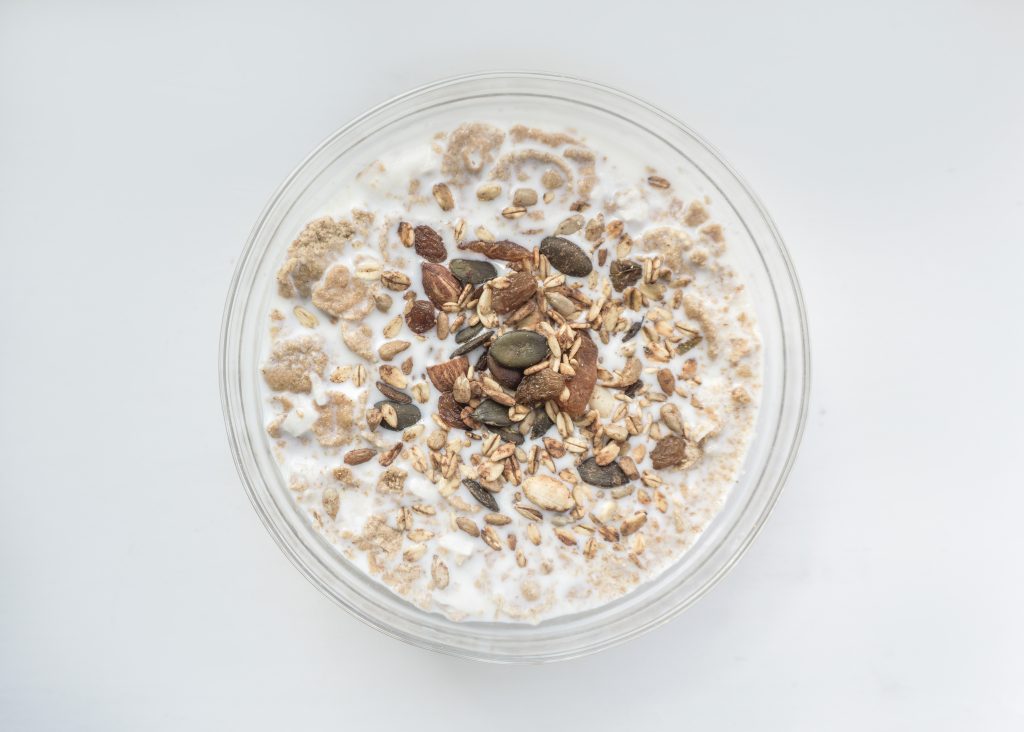 National Oatmeal Month: 5 Best Oatmeal Toppings for a Healthy Breakfast
With the observance of the National Oatmeal Month this January, you may want to know how to jazz up the oatmeal that you want to eat and serve to your family as well. We at Breast Cancer Car Donations have come up with our own list of the 5 best oatmeal toppings that will give more flavor and nutrition to an otherwise bland meal.
Before we get on with our daily schedules that are jam-packed with errands, work, and whatnot, we shouldn't forget to make the most out of the most important meal of the day—breakfast. Loading up on the right kind of food in the morning will give you and your family the energy that you all need for the day. If you want a nutritious breakfast that's incredibly easy to prepare, try oatmeal!
Everybody knows that oatmeal is full of positives. Aside from being infused with fiber, minerals, and healthy carbs that leave you feeling full for a longer period of time, it's also a good source of omega-3 that's perfect for keeping your heart healthy.
The question is, how can you transform oatmeal from bland to dreamy?
Best Oatmeal Toppings
If you find oatmeal too underwhelming for your taste buds, here are some ideas on how to keep your oatmeal breakfast as interesting as it is nutritious. To step up your oatmeal game this National Oatmeal Month of January, top your oatmeal with any of these:
Fruits
Bananas, blueberries, or dried strawberries are all perfect to add to your oatmeal breakfast. There's an endless list of choices for fruit toppings that you can try. You can go for the fresh variety or the dried ones—whatever tickles your fancy.
Nuts
Almonds and pecans are great for oatmeal toppings. Nuts also contain healthy fats that can provide you with extra energy to keep you going throughout the day. While nuts already taste good as they are, they can taste so much better if you toast them a bit.
Chocolate Chips
Chocolate chips are a perfect addition to your oatmeal if your sweet tooth is begging you for a fix. That hint of cocoa in your oatmeal can take your breakfast to the next level.
Chia Seeds
Seeds don't really appear appetizing to the eyes, but they're actually healthy. They're filled with calcium, quality protein, and vitamins that could greatly enhance your body's normal functioning. Even better, when you take Chia seeds with your oatmeal, you'll hardly even notice that they're there.
Peanut Butter
Who doesn't like peanut butter? Aside from the fact that it's tremendously tasty, it's also packed with healthy fats. Adding a teaspoonful of peanut butter into your oatmeal can really turn your breakfast into a delicious one. Can you imagine getting a whole lot of healthy goodness in just a teaspoon of peanut butter?
Eating healthy is one way to boost our body's immune system. When you eat clean, there's no limit to what you can do. There's a strong likelihood that you'd want to have oatmeal for breakfast as often as you can if you'll use any of these delicious toppings to spice it up!

Helping Others to Be Healthy
While we strive hard to keep ourselves healthy, let's not forget that there are people who live among us who are desperately fighting to win their battle against certain illnesses such as breast cancer. If you want to give the breast cancer-afflicted individuals in your community a real fighting chance of surviving the disease, your donation of any unwanted vehicle to Breast Cancer Car Donations will enable you to do just that.
The proceeds from the auction sale of your donated vehicle will be used by our IRS-certified 501c3 nonprofit organizations to deliver critical breast health services to various communities throughout the country. The services include free breast cancer screening for all interested and needy individuals to enable early detection of the life-threatening disease, breast cancer information campaign, and financial assistance as well as access to medical facilities for uninsured and underserved breast cancer patients so they can undergo full treatment, thus improving their chances of surviving the disease.
In return for your generosity, you'll get to receive a top tax deduction and free towing service.
For more information on our car donation program, check out our FAQs page. For inquiries, you may call us at our toll-free hotline 866-540-5069 or send us a message online.
You can make your car donation by filling out our secure online donation form or calling us directly. We accept vehicle donations anywhere in the United States since we have car donation programs in all 50 states.

Put Smiles on Faces of Breast Cancer Patients
As you try out our suggested 5 best oatmeal toppings on this National Oatmeal Month of January, try to put some smiles on the faces of the less fortunate people in your community who are stricken with breast cancer. Call us at 866-540-5069 and toss a lifeline to them with your car donation!