National Nutrition Month: Eat Healthily, Live Longer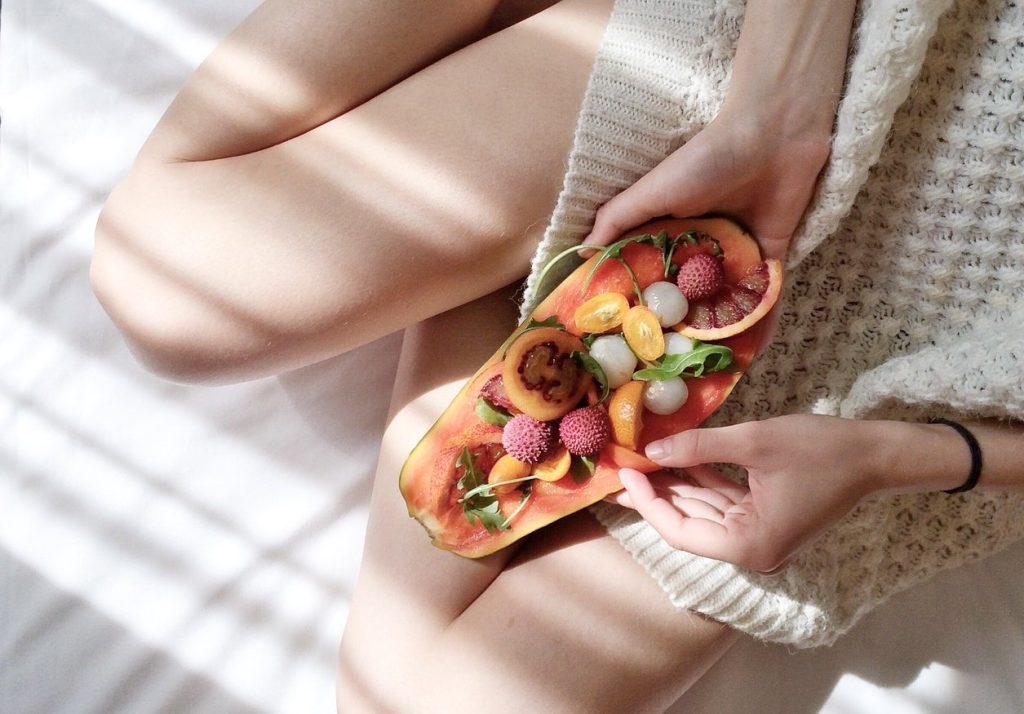 This March, Eat Your Way to a Fuller and Happier Life
Every March, people across America are reminded of the importance of eating nutritious food. Since making the right food choices is one of the best ways to combat chronic diseases, maintain a lean physique, and prolong our lifespan, the Academy of Nutrition on Dietetics started National Nutrition Month in 1980.
If your go-to foods are fried chicken, burgers, pizza, donuts, ice cream, or just about anything you can find on the menu of a fast-food chain, then this March would be the perfect time for you to start rethinking your choices. While we agree that these are yummy foods, they're not that great when it comes to your health. Consuming them regularly can lead to health problems such as obesity, stroke, heart disease, diabetes, and osteoporosis.
It's Time to Change Your Eating Habits
As National Nutrition Month is here to encourage healthy eating, we at Breast Cancer Car Donations would love to do our part by offering our readers sure-fire tips on how they can kick off their health journey. We understand how challenging it can be to start a healthy eating habit, which is why we're here for you. Commit to following these steps and you'll be on the right track before you know it:
1. Eat using smaller plates.
Did you know that eating on a large plate can trick your brain into thinking that you haven't eaten enough? That's what science says. This explains why many dietitians advise their clients to eat on smaller plates instead since smaller plates help them feel full more quickly.
2. Incorporate probiotic foods into your diet.
Probiotics are made of good live bacteria that help eliminate some bad bacteria, thus maintaining a healthy balance in your body. They improve your immune system, promote digestive health, and may even give your skin a flawless appearance. Good examples of probiotics are yogurt, soft cheese, kefir, pickles, kimchi, and traditional buttermilk.
3. Go for whole foods.
Stop eating processed foods like instant noodles or frozen pizza and choose whole foods instead. Fruits, vegetables, and whole grains are rich sources of essential nutrients like fiber, vitamins, minerals, healthy fats, and proteins. Always — and we mean ALWAYS — include fruits or veggies in your meals, or you can even replace your snacks with them.
4. Keep healthy food in easily accessible places.
When you're feeling hungry, you're more likely to munch on the first thing you'd find in your fridge or cupboard, or whatever is on the counter or dining table. That is why it's best to keep healthy food readily available at all times. Place a basket of fruits on your kitchen counter, stock up your refrigerator with small batches of cooked whole grains, and store healthy snacks in your pantry.
5. Stay away from sugary drinks.
As much as you love your soda or iced vanilla latte, you have no choice but to say no to them if you're determined to live a healthy lifestyle. Besides the obvious fact that sweetened beverages can cause obesity and type 2 diabetes, drinking them frequently can also put you at risk for liver damage, anxiety, and premature aging. Swap your usual Starbucks Frappuccino to regular cold brew coffee, choose tea over soda, and then hydrate with water. If you do these things, you'll thank yourself in the future.
Extend a Helping Hand to Needy Breast Cancer Patients
Breast cancer patients need nutritious food to stay healthy as much as possible. Unfortunately, eating the right food alone wouldn't be enough to help them survive the deadly disease. Beating breast cancer requires full and proper medical treatment. Sadly, however, many uninsured and financially struggling patients can't afford the high cost of such treatment.
You can do your part to support them by simply donating an unwanted vehicle to us at Breast Cancer Car Donations. We'll sell your vehicle through an auction and use the proceeds to help fund our nonprofit partners, helping them to provide their beneficiaries with a range of breast health services. These include free access to screening, prevention, and full treatment as well as follow-up care and counseling for breast cancer survivors.
To reward you for your charitable deed, we'll mail to you the 100% tax-deductible sales receipt of your vehicle days after it gets sold. This receipt will entitle you to receive the maximum tax deduction in the next tax season.
We will also tow your unwanted vehicle for free wherever it is parked or stored anywhere in the U.S. As for the paperwork, you can count on our team to handle everything for you.
Most of all, your act of charity will allow you to experience the ultimate pleasure of helping save lives. Nothing can compare to that!
We take almost all types of vehicles, whether they're in good running condition or not. Check out this page to get a complete list of the common vehicles we've been receiving from our donors.
If you're eager to learn more about our vehicle donation program, feel free to visit our FAQs page. Should you have any concerns, call us anytime at 866-540-5069 or you may send us a message here.
Celebrate National Nutrition Month in a Meaningful Way

Are you ready to let go of your rusty old car and turn it into a weapon against breast cancer? Call Breast Cancer Car Donations at 866-540-5069 or fill out our online donation form now!