National Nutrition Month: 4 Effective Ways of Joining the Healthy Revolution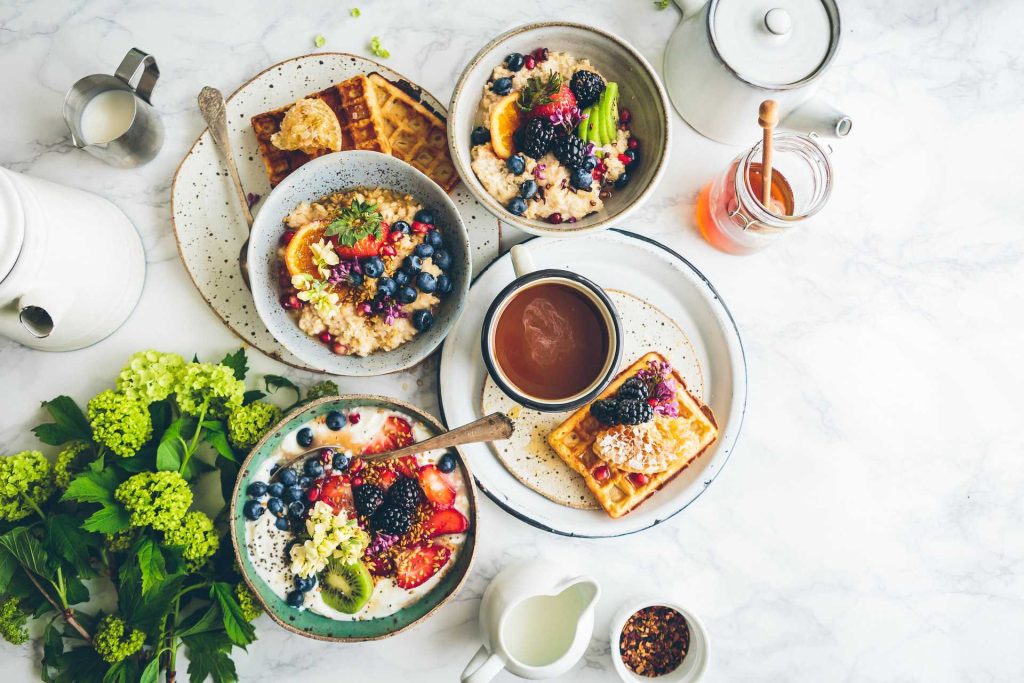 Celebrate the Benefits of Proper Nourishment This March
March is a very important month of the year, particularly for advocates of good nutrition. It's National Nutrition Month.
It's an annual month-long event sponsored by the Academy of Nutrition and Dietetics that seeks to educate Americans on the importance of making informed food choices, developing proper eating habits, and engaging in physical activities.
Good nutrition is essential in maintaining a healthy body. It reduces the risk of certain diseases such as heart disease, diabetes, stroke, some cancers, and osteoporosis. Eating the right food also reduces the risk of having high cholesterol and high blood pressure. Furthermore, it strengthens your immunity, which has become even more important during the time of the pandemic.
Good nutrition also supports growth and development in children, reduces the risk of obesity, and helps promote healthy pregnancy outcomes.
You may face plenty of challenges in ensuring that you and your family get the right amount of nutrition in your diet. To help you overcome these challenges, Breast Cancer Car Donations shares these tips on how you can effectively join the healthy revolution.
1. Learn the basics.
Keep in mind the benefits of fresh fruits, veggies, whole grain, low-fat products, lean meats, and other sources of protein. Different types of food can bring different benefits to your body. This will help you make better food choices to support the health of your family.
2. Consult a registered dietician.
If you want to get a professional opinion on how you can manage your health with a proper diet, consult a registered dietician. They can provide you with sound advice on nutrition-related matters.
3. Mix it up.
Eating healthy is often equated with consuming plenty of fruits and vegetables. Unfortunately, the practice is also equated with eating bland food — which is not necessarily the case. You can find plenty of healthy yet delectable recipes online. You may also discover hidden gems in your family's old recipe books. Have fun experimenting with herbs and spices. You might be surprised by the mouth-watering flavors you come up with.
4. Eat with others.
Eating healthy food is best experienced in the company of your family or good friends. You will better appreciate the foods on your plate when you share them with those close to you.
Help Needy Patients Beat Breast Cancer This Way
Good nutrition keeps your body strong and healthy. Unfortunately, some residents of your community need more than good nutrition to prevail in their battles against life-threatening diseases such as breast cancer.
Thousands of breast cancer patients are uninsured and lack the financial means to pay for the high costs of treatments and medical care. You can extend your help to the struggling breast cancer patients in your community by donating any vehicle you no longer need to us at Breast Cancer Car Donations.
We will sell your donated auto and use the proceeds to help fund the critical breast health services that our nonprofit partners are providing their beneficiaries. These IRS-certified 501(c)(3) nonprofit organizations use the funding that we give them to provide uninsured and destitute breast cancer patients with a range of breast health services, including access to medical facilities and financial assistance to cover the costs of their treatments, doctor consultations, medications, hospital fees, and other essential health care services. They also provide their other beneficiaries with free breast cancer screening and diagnosis as well as prevention, and education services.
As a donor, you'll be entitled to claim a top tax deduction. Expect to receive the 100% tax-deductible sales receipt of your donated vehicle a few days after it is sold.
You can count on us to haul your vehicle away for free wherever you had it parked or stored anywhere in the United States. You can also count on us to manage all paperwork on your behalf.
The greatest reward you'll get, however, is the exquisite feeling of satisfaction, knowing that your gift will be used to help save lives.
We accept almost all types of vehicles regardless of their age, mileage, or condition. Check out this page to know more about the vehicles that are commonly donated to us.
If you have any questions, you may write to us here or call us anytime through our toll-free hotline at 866-540-5069. For more information on our vehicle donation program, head over to our FAQs page.
Help Us in Our Drive to Save Lives Today!

What are you waiting for? Come to the rescue of struggling breast cancer patients in your community. Call Breast Cancer Car Donations at 866-540-5069 or fill out our secure online donation form now!