National Military Appreciation Month: Top 5 Ways of Showing Your Gratitude to Our Service Members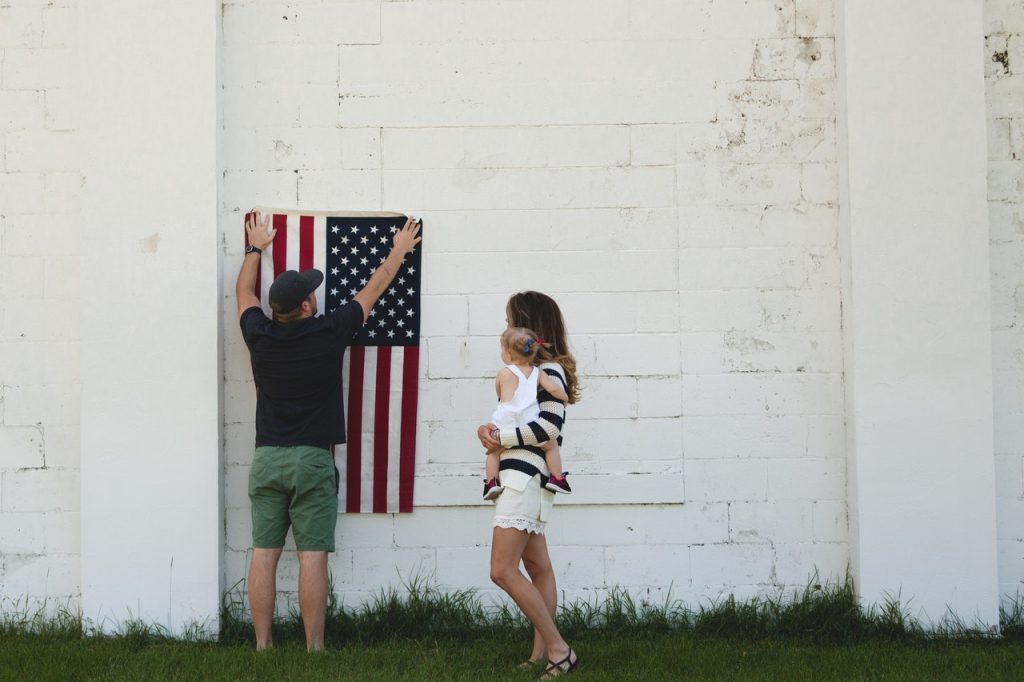 Honor Them for Their Service and Sacrifice This May
May is a special month for both active and former members of our military. It's National Military Appreciation Month!
Officially recognized by Congress in 1999, National Military Appreciation Month was created to ensure that Americans are given the chance to publicly show their appreciation for the service and sacrifice of members of our Army, Navy, Air Force, Coast Guard, Marines, Space Force, and National Guard as well as the contribution of their spouses.
Each year, the president makes a proclamation, reminding us of the important role our service members have played in the history and development of our country. May was chosen because the month has several days marked to note our military's achievements, including Loyalty Day on May 1st, Victory in Europe (VE) Day on May 8th to commemorate the end of WWII in Europe in 1945, Armed Forces Day on May 15th, and Memorial Day on May 31st.
Although not a nationally recognized holiday, National Military Appreciation Month is observed by some by holding parties and picnics in honor of their local active- duty and reserve troops as well as veterans. Local businesses may offer discounts, while local sports teams may give free entrance to military families and veterans.
National Military Appreciation Month is the perfect time for us to show our gratitude for the service and sacrifice made by our current and former troops. We've listed the top 5 ways of doing that.
1. Send care packages to our overseas troops.
Many of our soldiers deployed overseas miss the comforts that we take for granted at home. Celebrate National Military Appreciation Month by sending them care packages containing snacks, magazines, toiletries, and other essential items you can think of. You can do this through organizations that support our soldiers such as Special Kindness In Packages (SKIP).
2. Post messages about National Military Appreciation Month on social media.
Show your support for our troops by helping spread awareness about what they're doing for our country by posting about them on social media, which is a highly effective platform for reaching out to a wide audience.
3. Write thank-you notes to our troops and veterans.
A simple way to celebrate National Military Appreciation Month is by writing thank-you notes to active-duty, reserve, and retired members of our armed forces. Organizations like A Million Thanks gather thank-you notes and send them to active, retired, and reserve members of our United States military.
4. Attend a National Military Appreciation Month event.
Look for events near you that are dedicated to celebrating National Military Appreciation Month. Such events are often held in areas hosting or near military bases. Invite your friends or family and attend one such event.
5. Donate an unwanted vehicle to support needy veterans and their families in your community.
You can celebrate National Military Appreciation Month by donating your unneeded vehicle to nonprofit organizations that take care of struggling veterans.
Donate Your Unwanted Car to Help Save Lives
Aside from nonprofit organizations that accept vehicle donations to support former service members in need, you can also donate your old and unwanted car to us at Breast Cancer Car Donations to provide life-saving assistance to destitute breast cancer patients in your area.
We will auction off your donation and use the proceeds to support the critical breast health services being rendered by our breast cancer-focused charity partners. These IRS-approved 501(c)(3) nonprofits use the funding to provide uninsured and financially struggling breast cancer patients with easy access to top medical facilities as well as financial assistance to cover the cost of their treatments, physician visits, medications, and follow-up care. Other beneficiaries get to receive free breast cancer screening and prevention and education services.
As a donor, you will be entitled to receive the maximum tax deduction in the next tax season. Expect a 100% tax-deductible receipt in your mailbox after we sell your donated vehicle. You will also benefit from our free pickup and towing service, which you can avail yourself of wherever you reside in the country.
Even more valuable than those material perks, you'll get to experience the joy and satisfaction of making a charitable act that can help save precious human lives.
We welcome almost all types of vehicles, even damaged ones.
If you're interested to learn more about our donation program, just visit our FAQs page. For your inquiries and concerns, call us at 866-540-5069 or leave us a message here.
Help Them Win Their Battle for Survival

Just like our combat troops who we honor on National Military Appreciation Month this May, breast cancer patients are also in a battle for survival. Take action and support them with your car donation. Call Breast Cancer Car Donations at 866-540-5069 or fill out our online donation form now!