National Military Appreciation Month: How to Make a Service Member Feel Valued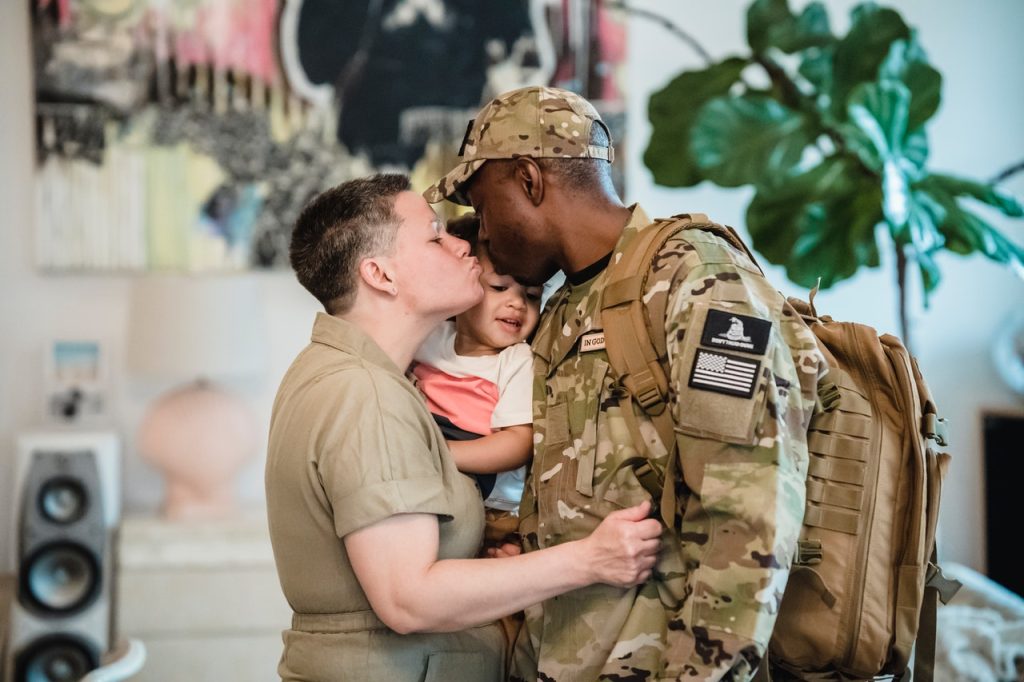 Give Back to Our Nation's Heroes!
You probably know people close to you who have served or are serving in the military. Whether they're family members, friends, neighbors, or colleagues, these folks have selflessly given up their time and freedom to keep all of us safe and protect our liberties. It's about time we give back to our nation's heroes.
6 Ways to Let Service Members Know That They Matter
Since May is National Military Appreciation Month, Breast Cancer Car Donations encourages you to do something special for the servicemen and servicewomen in your community. Here are six ways to show your appreciation and gratitude for their service:
1. Fly the flag correctly.
If you're planning to fly the flag, be sure to follow proper etiquette. The flag should be out in the open, from sunrise to sunset. It should be raised quickly and lowered ceremoniously. If you're planning to fly the flag 24/7, make sure it's properly illuminated during nighttime.
There's also a proper way to hang your flag on walls or windows. The Union portion (with the stars) should go on the left side facing the flag if hanging vertically. Avoid hanging the flag upside down, backward, or in any inappropriate way, and it shouldn't touch anything beneath it, like water, merchandise, or the ground.
2. Buy them a drink or meal.
Buy a little something for friends and family in the military. A drink, a meal, or a gift certificate can go a long way in showing kindness to the men and women of our military.
3. Use social media to honor them.
On Military Appreciation Month, use your social media platforms and post how much you appreciate people in the military, including our veterans. Post on Facebook, share stories on Reddit, photos on Instagram, and on other platforms that you're in.
4. Send them care packages.
If you know service members deployed overseas, send them personalized care packages. It's a great way to show your appreciation and love for them. Here are some of the things you can include in your packages:
Necessities such as socks, underwear, toiletries, sunblock
Snacks such as nuts, cookies, chips, beef jerky, trail mix, and drinks in single-serving packages
5. Help a military spouse.
Do a favor for the spouse of a deployed service member. Depending on what they need, you can cook them a hearty meal, offer to babysit, mow their lawn, or pick up their child from school. Gestures like these are very much appreciated, especially when the spouse is juggling everything by themself.
6. Ask them about their service.
Talking to a veteran or an active service member is a great way to show your interest in their life stories and appreciation for their service. However, avoid asking questions that could make them feel uncomfortable. If you're out of ideas, here are a few questions you can ask them:
What made you join the military?
Do you have photos of your colleagues that you'd care to share?
Did you have the chance to meet or get close to remarkable people while in service?
Reach Out to Breast Cancer Sufferers in Your Community, Too
There's no better time to show your appreciation for our service members as well as our veterans than during National Military Appreciation Month. Connect with them or their family members during this time. They'll surely appreciate the effort you'll put in.
However, if you want to go the extra mile, consider extending a helping hand as well to the needy women in your community who have been diagnosed with breast cancer. You can do this in the simplest way possible by donating an unwanted vehicle to us at Breast Cancer Car Donations. We'll use your donation to provide medical assistance to destitute breast cancer patients in your community.
Once we get hold of your vehicle, we'll put it up for auction to generate funds for our breast cancer-focused nonprofit partners. We'll transfer the proceeds to these charities, enabling them to support their beneficiaries through the comprehensive breast health services that they offer.
Thanks to your contribution, uninsured and indigent breast cancer patients in your area will be able to gain easy access to top medical facilities and receive financial assistance to cover the costs of their treatments, doctor consultations, medications, follow-up care, and other essential health care services. Other beneficiaries get to receive free breast cancer screening and diagnosis as well as prevention and education services.
To thank you for your charitable contribution, we'll make sure that you are amply rewarded. We'll send you the 100% tax-deductible sales receipt of your vehicle soon after its auction. You can use this receipt to claim your top tax deduction in the next tax season.
We'll also provide you with our free towing service, which you'll get at your convenience. We can collect your donation wherever you're located in the United States since we operate nationwide. We'll also handle all paperwork on your behalf. Trust us, we got your back!
All these material perks may pale in comparison to the greatest reward you'll get for your act of charity: the priceless feeling of joy and satisfaction for doing something that can help save lives.
We take pretty much all types of vehicles, whether they're running well or not. We gladly accept vehicles that come with dents, scratches, or defective parts.
Check out our FAQs page to learn more about our car donation program, including our quick and easy donation process. If you have any questions or concerns, feel free to contact us anytime through our toll-free hotline at 866-540-5069. You can also message us here.
Make a Difference Today!

If you're ready to make a difference in the lives of those who are battling breast cancer, go ahead and contact us at Breast Cancer Car Donations to donate your unneeded auto. Call us at 866-540-5069 or fill out our secure online donation form now!