National Mental Health Month: How to Know the Difference Between Sadness and Depression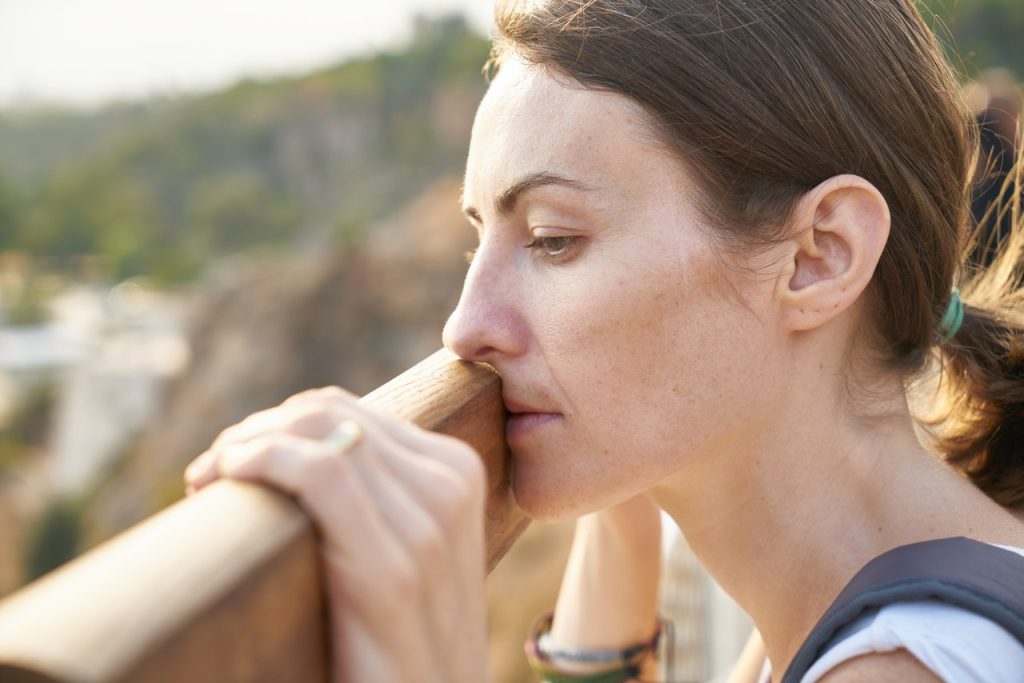 Don't Confuse Sadness with Depression
It's perfectly normal to feel down when you're dealing with disappointment, loss, pain, or any other difficult situation. Many people find it hard to tell others that they're sad or suffering from depression. Recognizing the key differences between the emotion of sadness and a diagnosis of depression is the first step to helping an affected person process what they're going through most healthfully.
Sadness vs Depression: A Closer Look
In observance of National Mental Health Month this May, Breast Cancer Car Donations shines the spotlight on the key differences between sadness and depression.
1. While sadness is a natural human emotion, depression is a long-term mental illness.
Since sadness is a basic emotion, anyone who has experienced a breakup, rejection, or disappointment knows what it feels like. Since sadness is an integral part of being human, this emotion can help you process and work through challenging situations in life. However, it shouldn't lead to general distress or a fundamental change in your attitude and perception toward life.
On the other hand, depression is a mental illness that manifests in different ways. Depression can set in even when your life seems fine and you're not thinking of a specific event. Someone who suffers from depression may manifest such symptoms as helplessness, exhaustion, loss of motivation and concentration, unreasonable guilt, or having negative expectations of the future.
2. While sadness is a reaction to a specific event, depression is an abnormal general state that occurs without any apparent reason.
People feel sad during somber or stressful times. Although sadness is unpleasant, it's a normal and healthy reaction to an upsetting or painful event.
On the other hand, depression usually occurs without a clear reason. If symptoms of depression begin to manifest after a specific event, that event was likely the trigger rather than the sole cause of depression. If left untreated, depression can cause a person's life to go on a downward spiral.
3. While sadness is temporary, depression lasts longer.
Since natural emotions are conscious experiences, they tend to fade with time or continue in lapses during a phase in life. For this reason, it's possible for a person to feel sad for a few hours before feeling better again. Moreover, a person may feel fine for several hours in a day even during a sad period. The feeling of sadness may go away when they listen to their favorite song, laugh at a joke, or enjoy the company of friends.
On the other hand, depression persists for most of a person's day for at least two weeks. Since those who suffer from it constantly experience its symptoms, depression defines their entire day. Moreover, the thought of ever feeling better may seem impossible because they don't have the option to snap out of it.
Help Those Who Are Battling Breast Cancer
Those who receive a breast cancer diagnosis often experience significant changes in their mental health as they try to get a grip on their situation. You can help ease their mental anguish and boost their hopes of recovery this National Mental Health Month of May by simply donating any vehicle you can spare to us at Breast Cancer Car Donations.
We will auction off your donated vehicle and use the proceeds to support the life-saving mission of our breast cancer-focused nonprofit partners. These IRS-certified 501(c)(3) nonprofits use the funding we give to provide uninsured and indigent breast cancer patients with easy access to top cancer centers in the country as well as financial assistance to cover the costs of their treatments, doctor consultations, medications, follow-up care, and other health care services.
As a donor, expect to receive a receipt that will entitle you to claim the maximum tax deduction in the next tax season. We'll mail you the 100% tax-deductible sales receipt of your car soon after its sale.
You will also benefit from our free pickup and towing service, which is available to all our donors in all parts of the United States. Plus, you can count on our team to handle all the necessary paperwork on your behalf.
Best of all, you'll have the ultimate pleasure and satisfaction of doing something extraordinary that can help save many lives.
We welcome almost all types of vehicles, including those that are no longer running or those that have defective or missing parts.
For more information on our vehicle donation program, including our quick and easy donation process, head over to our FAQs page. If you have any questions or concerns, feel free to call us anytime through our toll-free hotline at 866-540-5069. You may also write to us here.
Become a Lifesaver Today!

Use National Mental Health as an opportunity to touch the hearts of the breast cancer sufferers in your community. Your car donation can help a lot in saving their lives. Call Breast Cancer Car Donations at 866-540-5069 or fill out our secure online donation form now!