National Make a Friend Day: 5 Surefire Ways of Making New Friends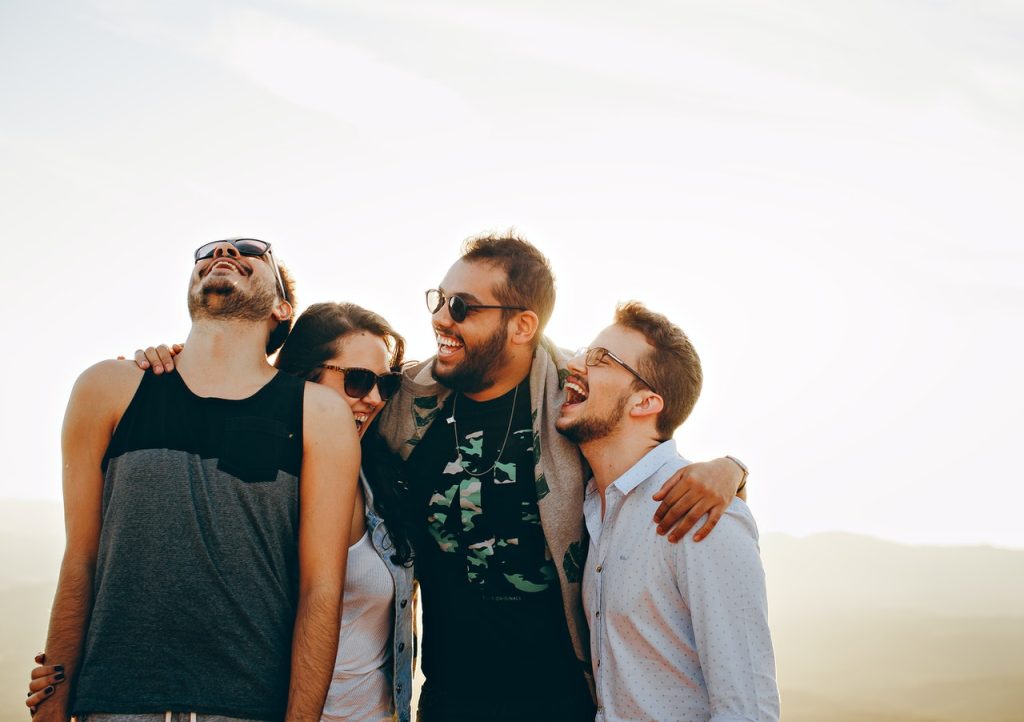 February 11th a Perfect Day to Strike Up a New Friendship
There is a popular Irish proverb that says, "A good friend is like a four-leaf clover — hard to find and lucky to have." This proverb perfectly describes the joy of having a good friend in one's life.
Making friends is important in every person's life. Good friends give you joy and prevent you from feeling lonely. Friends boost your confidence and improve your mood. They provide a strong support system when you're down. They share your triumphs and your pains. They can be counted upon to give good advice and call you out on your mistakes.
February 11th is celebrated as National Make a Friend Day. It is a perfect day to meet someone new and strike up a friendship.
How You Can Make New Friends
Sometimes, making friends is super easy. You meet someone who shares your interests and you immediately click. However, striking a friendship can be difficult if you're attempting to befriend someone you know nothing about. On National Make a Friend Day, here are 5 tips to help you get over your apprehensions about making a new buddy.
1. Overcome your fears.
Sometimes, the only thing that's preventing you from reaching out to another person is fear. Understand that you are not the only one who is worried about making a good impression. Overcome it and you might realize that the person you want to befriend may just be as nervous as you are. Taking that first step might be the key to meeting a cherished lifelong friend.
2. Start small.
If you want to make a new friend, you can start with the people you already know. They could be the barista who regularly serves your coffee. They could be a co-worker in your office. They could be an old acquaintance you wish to bond with. You can even make friends with your friends' friends.
3. Make an effort.
Making friends will not happen miraculously if you don't put yourself out there. Join get-togethers, sign up for workshops, volunteer your time, and participate in online communities. There are plenty of opportunities to meet and connect with other people.
4. Become more open.
Do not judge prematurely about another person's potential to become your friend. Do not close yourself off because another person does not share your background. Give your friendship time to grow. You may eventually find common ground with that person, and they may become one of your closest friends in the future.
5. Be yourself.
Be true to yourself and be sincere in befriending someone. Give the person a chance to decide whether they want to stick around with you considering all your strengths and weaknesses.
Be a Helping Friend to the Needy
You can forge a strong and lasting friendship by offering your help, particularly to the needy who deserve and badly need assistance. They include the destitute breast cancer patients in your local area. A simple way to help them is by donating any vehicle you no longer need to us at Breast Cancer Car Donations. We'll use your vehicle to try and give them a new lease on life.
We'll auction off your donated vehicle and use the generated funds to support the vital programs of our nonprofit partners. These IRS-certified 501(c)(3) nonprofit organizations cater to uninsured and financially struggling breast cancer patients, providing them with easy access to medical facilities so they can undergo full treatment. They also offer free breast cancer screening as well as other breast cancer prevention and education services.
In return for your charitable contribution, you will be entitled to claim the maximum tax deduction in the next tax season. You'll also have the privilege to get your unwanted vehicle towed away for free.
The biggest reward you'll receive, however, is that priceless feeling of joy and satisfaction for having done something awesome that can help save the lives of struggling breast cancer patients in your area.
We accept nearly all types of vehicles whether they're in good condition or not.
We'll be able to collect your donation wherever you are in the United States since our vehicle donation program covers all 50 states.
Interested to learn more about our vehicle donation program? Make your way to our FAQs page. You may also call us at 866-540-5069 or leave us a message here if you have questions.
Be a Lifesaving Friend Today!

Celebrate National Make a Friend Day this February 11th by extending your hand of friendship to the struggling breast cancer patients in your community. Your car donation will surely touch their lives. Call Breast Cancer Car Donations at 866-540-5069 or fill out our online donation form now!