National Make a Difference to Children Month: 4 Incredible Kids Who Made the World a Better Place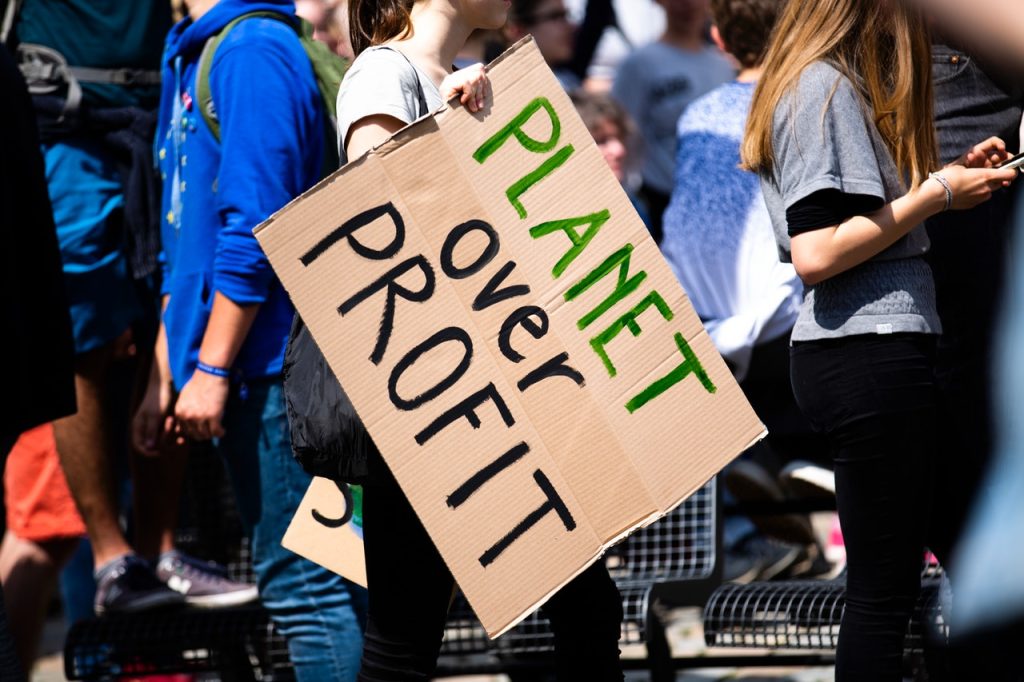 This July, Get to Know These Youngsters Who Changed the World
Climate change, mental health issues and stigma, student loan debt, and bullying are just some of the problems young people face daily. Yet even in the face of these issues, you'll find kids who are committed to making the world a better place.
We're inspired by their passion for fighting against discrimination, inequality, and misinformation. Since July is Make a Difference to Children Month, Breast Cancer Car Donations shares the stories of four incredible kids who made a difference in their generation.
1. Malala Yousafzai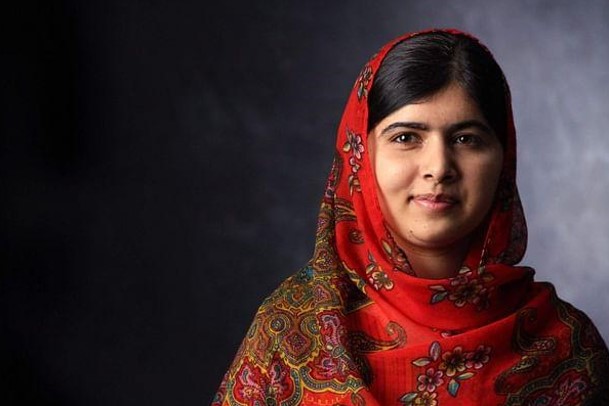 Malala is a young Pakistani activist who fought for women's right to education. In the area where she lived, the fundamentalist Taliban militia prohibited girls from attending school, which Malala and her parents refused to heed. In October 2012, suspected Taliban gunmen shot her in the head. Fortunately, she survived. She was 15 years old at that time.
Two years later, Malala received the Nobel Peace Prize, along with Kailash Satyarthi, recognizing their work in stopping the oppression of young people and promoting children's rights to education. Malala is the youngest person ever to receive the Peace Prize.
2. Greta Thunberg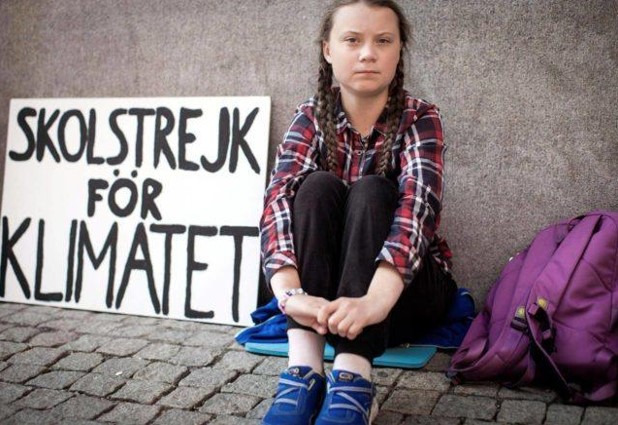 Greta Thunberg is an autistic young environmental activist who gained fame when, at age 15, she protested alone in front of the Swedish parliament in Stockholm in September 2018, carrying a sign that said, "Skolstrejk för Klimatet" (School Strike for Climate). Her lone protest action drew local and international attention, inspiring millions. The following year, over a million students worldwide protested for more decisive action against climate change. Also in 2019, Thunberg further gained fame when she spoke at the United Nations Climate Summit, telling international delegates, "You have stolen my dreams and my childhood with your empty words…We are at the beginning of mass extinction, and all you can talk about is money and fairy tales of eternal economic growth. How dare you!"
3. Melati and Isabel Wijsen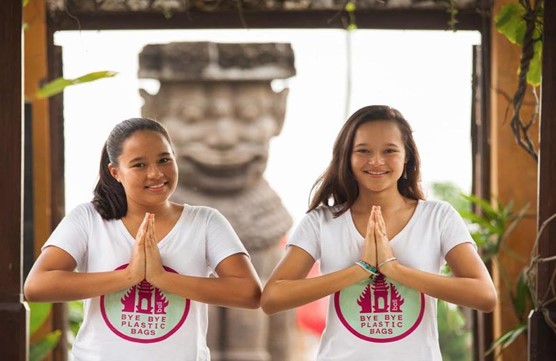 Indonesian climate activists Melati and Isabel were 10 and 12, respectively, when they started their fight against using single-use plastic bags in their hometown Bali. To gain public attention, they staged a dawn-to-dusk hunger strike in 2016 even as they petitioned the local government to address the issue. The two sisters also organized beach cleanups. After years of working with leaders and speaking at the United Nations, Bali announced a law that bans single-use plastic. The sisters also started an organization called Bye Bye Plastic Bags that encourages kids to start anti-plastic initiatives in their area.
4. Jaylen Arnold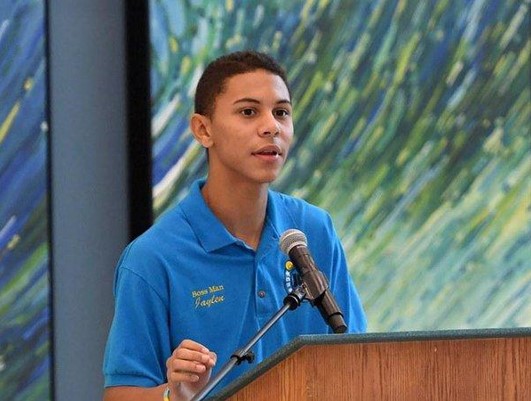 As a child, Jaylen was diagnosed with obsessive compulsive disorder (OCD), Asperger's syndrome, and Tourette syndrome. Because of these developmental disorders, he was often bullied by other students. Instead of holding a grudge or fighting back, Jaylen decided to change the world by advocating against bullying, so he could stand up for other children who are made fun of because they're different.
Jaylen created the Jaylen's Challenge Foundation, a nonprofit organization that educates children in the United States on how they can stop bullying. He received the World of Children award honoree for being an advocate for anti-bullying in 2014.
Teach your children, nieces, or nephews about these young heroes and make them realize that they also have the power to change the world.
You Can Make a Difference, Too!
Like Malala, Greta, Melati, Isabel, and Jaylen, you can also make a difference starting in your local community. When you donate an unused and unwanted vehicle to us at Breast Cancer Car Donations, we'll turn it into a powerful tool to help save the lives of needy breast cancer patients in your local community.
Our team will sell your donated vehicle at a top auction house in your area to generate funding for our nonprofit partners. Like us, these IRS-certified 501(c)(3) nonprofits are committed to helping breast cancer patients, particularly those who are uninsured and lack the financial means to pay for the costs of their treatments. The proceeds from the sale of your donated vehicle will go directly to these nonprofits to support their life-saving programs.
Thanks to your donation, our charity partners will be able to serve more of their beneficiaries, providing them with easy access to top cancer centers as well as financial assistance to help defray the costs of their treatments, doctor consultations, hospital fees, medications, and other essential health care services. Other beneficiaries get to receive free breast cancer screening and prevention and education services.
You'll also reap great rewards for your donation. Expect to receive by mail the 100% tax-deductible sales receipt of your car soon after its sale. Using this receipt, you can then claim the maximum tax deduction in the next tax season.
You also need not worry about how to dispose of your unwanted vehicle since we will provide you with our pickup and towing service wherever you're located in the country at no cost to you. We will coordinate with a professional towing company in your area to haul your vehicle away at a date, time, and place most convenient for you.
The best reward you'll get, however, is experiencing the joy and satisfaction of giving something that will help save lives.
You can donate not just a car but also almost any other type of vehicle. Regardless of your vehicle's physical state or working condition, we'll gladly take it off your hands for free.
For more information, check out our FAQs page. If you have questions, don't hesitate to call us anytime through our toll-free hotline at 866-540-5069 or message us here.
Start Helping Save Lives Today!

Are you ready to turn your unwanted car into a powerful weapon against breast cancer? Turn it over to Breast Cancer Car Donations today! Call us at 866-540-5069 or fill out our secure online donation form now!