National Make a Difference Day: Simple Ways to Impact Lives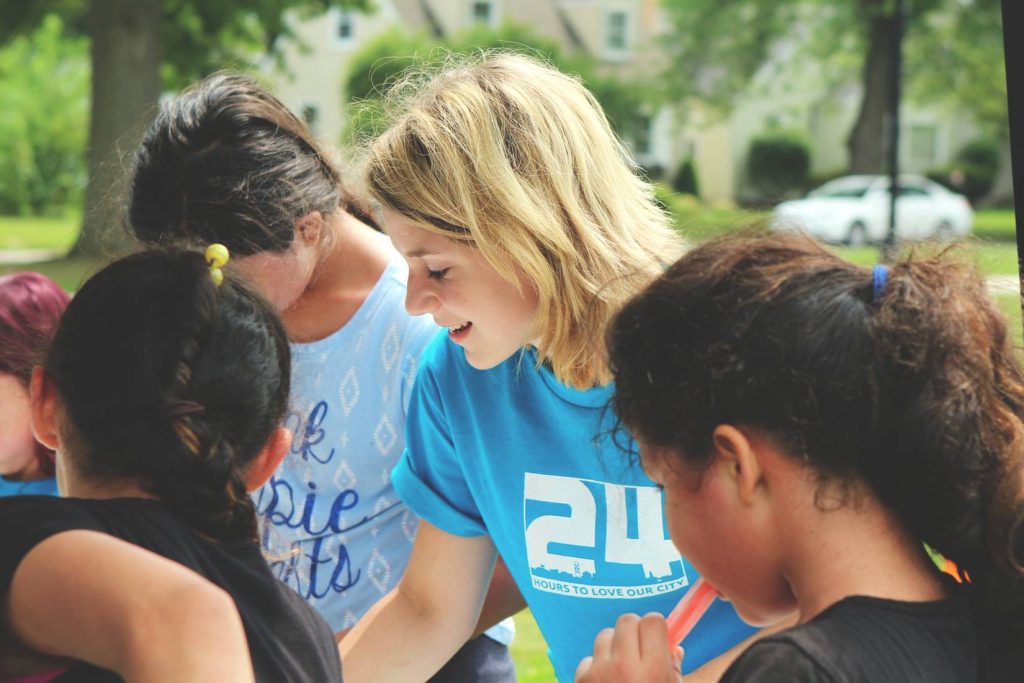 National Make a Difference Day: Simple Ways to Impact Lives: This October 24th, Help Make Your Community a Better Place for Everyone
On October 24th, all Americans are encouraged to do their part in building a better community and extending their helping hands to those in need. It's National Make a Difference Day!
Celebrated every fourth Saturday of October, the event reminds everyone that even the littlest of gestures can bring a significant change.
Each of us is capable of making a positive impact in the lives of needy people in our community. Whether it's by donating to a charity that advocates a cause that's close to your heart, or cleaning your elderly neighbor's backyard, or checking in on a sick friend, such a simple gesture can make all the difference for these people. Remember, it's always the thought that counts.
Every year, many Americans find themselves volunteering and supporting community projects in celebration of National Make a Difference Day. Others get together to start a fund-raising event. Some devote their time and energy cleaning the neighborhood, while some others pack and deliver boxes of goods to victims of natural calamities.
The occasion brings individuals together to achieve a common goal, and that is, to give back to their communities.
One Small Deed Can Make a Big Difference
Every good deed, no matter how simple it may be, counts. When you do a good deed to a needy person, you'd feel great knowing that you're helping them and giving them a reason to smile. You'd catch yourself smiling, too, making you want to do more for those who could use a hand or two.
Take a look at the list below for some inspiration on how you can make the most of this meaningful holiday:
1. Volunteer.
Use this day to offer your skills and assistance to a local organization. It can be a food bank, animal shelter, orphanage, church, or just about any establishment that can benefit from your time and effort.
2. Support local businesses.
Forget brand names and support small businesses in your town instead. Shopping locally is a fantastic way to help your community maintain a healthy budget and economy. Plus, you'll likely stumble upon amazing deals for items that cost a fortune in malls.
3. Organize a cleanup drive.
Give your neighborhood the TLC it needs by cleaning certain areas and picking up trash. Invite your friends, co-workers, and everybody in the neighborhood to join you. Be sure to come prepared with your garbage bags, recycling bags, sanitary wipes, and a good supply of rubber gloves.
4. Pay compliments.
Don't you just find it flattering when somebody admires you? Positive words can make one's day, which is why we suggest you spend this day praising the nice people around you. Tell your friends how good they look in their outfit, boost your colleagues' morale by acknowledging their hard work, or let your favorite barista know how much you appreciate his coffee-making skills.
5. Visit a senior care center.
Show some love for the elderly by visiting them. Put smiles on their faces by cracking your best jokes or simply listen to them as they share and reminisce about their best memories.
6. Give your neighbors a much-deserved break.
Do your next-door folks a favor by offering to do chores for them while they spend the day relaxing or catching up on other important matters. It's a treat that they may also offer to do for you next time around.
Make a Difference in the Lives of Breast Cancer Sufferers

If you've always wanted to take part in the fight against breast cancer and support affected individuals, this is the perfect day to turn your aspiration into a reality. All you got to do is donate an old vehicle that you no longer need to us at Breast Cancer Car Donations. When you do so, you'll be helping needy breast cancer patients in your community beat the life-threatening disease.
Once we receive your auto donation, we'll sell it through an auction and distribute the generated funds to our IRS-approved 501(c)3 nonprofit partners. They will then use the proceeds to support their beneficiaries in your community through a range of breast health services, including free access to screening, prevention, and full treatment.  They also provide breast cancer survivors with follow-up care and counseling.
To show you our gratitude for your generous deed, we'll reward you with a handsome tax deduction. Expect to receive your vehicle's 100% tax-deductible sales receipt in your mail within 30 days after its sale.
Apart from that, we'll also do you the favor of hauling off your unwanted vehicle without charging you even a dime.
We can also collect your donation wherever you are in the country since our vehicle donation program covers all 50 states. Just let us know your preferred time, date, and place for picking up your vehicle, and we'll coordinate with a professional towing company to handle the job. You don't even have to be present during the pickup.
Unlike other car donation programs, we're open to pretty much all sorts of vehicles, including those that are no longer in good condition. Check out this page to get an idea of what vehicles we normally accept.
For more information on our car donation program, take a look at our FAQs page. If you have any questions or concerns, feel free to contact us at 866-540-5069. You may also send us a message online.
Do Something Extraordinary Today!
There's no better way to dispose of your idle clunker than by donating it to us for the benefit of breast cancer patients in your area who are fighting for their very lives. Help us turn them into survivors. Call 866-540-5069 or fill out our online donation form now!