National Impaired Driving Prevention Month: 5 Compelling Reasons Why You Should Avoid Drunk Driving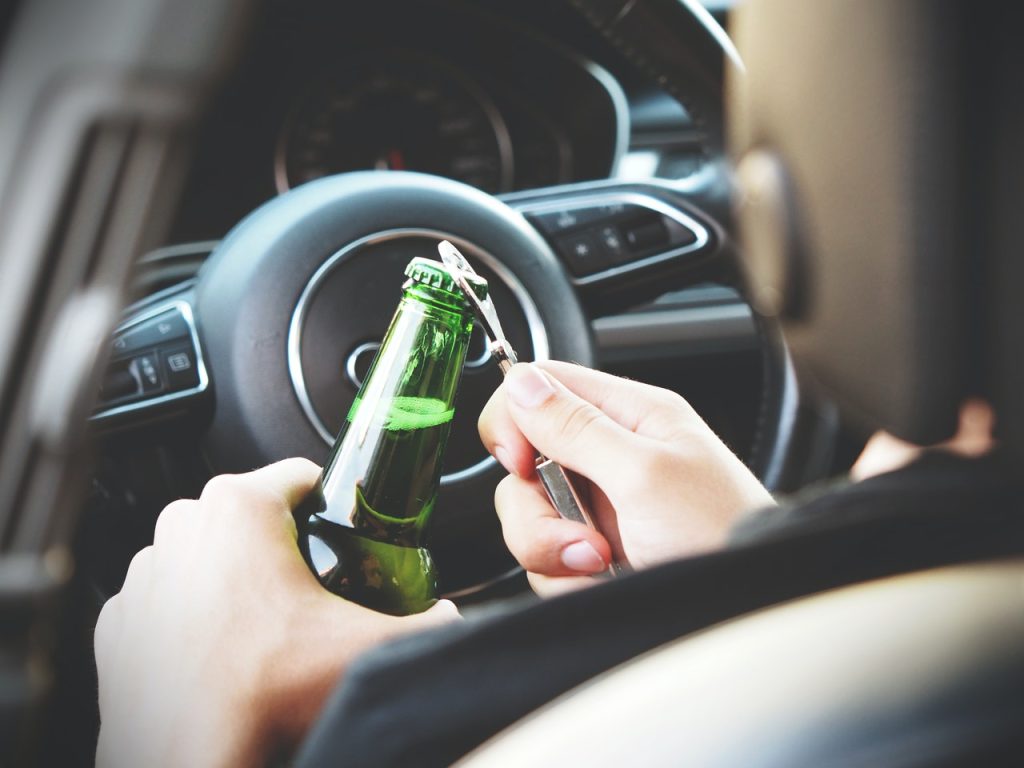 This December, Protect Yourself and Others from the Dangers of Impaired Driving
Every day, an estimated 28 people in the United States lose their lives because of drunk driving. In 2019, drunk driving-related incidents killed 10,142 Americans. That was even the lowest number of deaths recorded by the National Highway Traffic Safety Administration in more than two decades. All these deaths were preventable.
The dangers of driving under the influence of alcohol take the spotlight once again this December as we observe National Impaired Driving Prevention Month. The observance is particularly suited for December because traffic fatalities that involve impaired drivers are known to increase significantly during the Christmas and New Year's holiday periods.
This month, we all need to be reminded of the dangers of drunk driving.  We can help save lives by spreading information on how this problem can be prevented in our communities.
Although most drivers already know how irresponsible it is to drive when intoxicated, some still do it. They dismiss the dangers of getting behind the wheel when drunk since, according to them, they've already done it more than once without getting into an accident.
Breast Cancer Car Donations lists five compelling reasons why we should avoid driving when under the influence of alcohol:
1. You risk spending the night in jail.
If you get slapped with a DUI (driving under the influence), you may spend the night in jail. If you cause serious injury to a person or damage to another vehicle while drunk driving, you could be looking at serious jail time.
2. You risk being charged a higher auto insurance premium.
A DUI conviction will cause your insurance premium to increase significantly. Insurance companies consider drivers with a DUI record as high risk, resulting in you paying more to get insured.
3. You risk paying hefty fines.
A DUI conviction isn't cheap. You'll end up paying costly fines and fees, including civil penalties.
4. You risk having a criminal record.
If you're found guilty of driving under the influence, this will be a permanent addition to your criminal record. This can affect your opportunities for employment, securing loans, and others that require a background check.
5. You risk losing your life.
Worst of all, you may suffer from serious injuries or even lose your life when you get into a disastrous road accident because of drunk driving.
No Longer Feeling Safe Driving That Old Car? Here's What You Can Do
Aside from making sure that you're sober each time you go behind the wheel, you also have to make sure that your car is in good condition to avoid road accidents.
If you no longer feel safe driving your old car that has already suffered a sudden breakdown on the road more than once, you may want to consider getting rid of that vehicle. The easiest and most rewarding way to do that is to simply donate that vehicle to us at Breast Cancer Car Donations.
When you hand over your unwanted auto to us, you'll dispose of it in the most stress-free way possible. You'll also be supporting a worthy cause — one that's intended to save the lives of suffering breast cancer patients in your community.
We'll auction off your donated vehicle to generate funds for the life-saving programs of the breast cancer nonprofit organizations that we are in partnership with. These IRS-certified 501(c)(3) nonprofits provide uninsured and destitute breast cancer patients with financial assistance and easy access to medical facilities where they can undergo full treatment, including surgery, chemotherapy, and radiation treatment.
To thank you for your charitable contribution, we'll provide you with our professional vehicle removal service at no cost to you.
Your gift will also entitle you to receive the maximum tax deduction in the next tax season.
The biggest reward you'll receive, however, is the priceless feeling of joy and satisfaction for having done something awesome that can help save the lives of struggling breast cancer patients in your area.
You can donate to us almost any type of vehicle, including one that's no longer in good condition. You can make your donation anywhere in the country since we operate in all 50 states plus the District of Columbia.
Interested to know more? Details about our easy and convenient vehicle donation process can be found on our FAQs page. You can also call Breast Cancer Car Donations at 866-540-5069 or leave us a message here if you have certain questions that you would like us to answer.
Reach Out to Needy Breast Cancer Patients Today!

All it takes is a simple auto donation for you to become a hero to the breast cancer community in your area. Call Breast Cancer Car Donations at 866-540-5069 or fill out our secure online donation form now!