National Ice Cream Month: 3 Strange Ice Cream Flavors You Should Try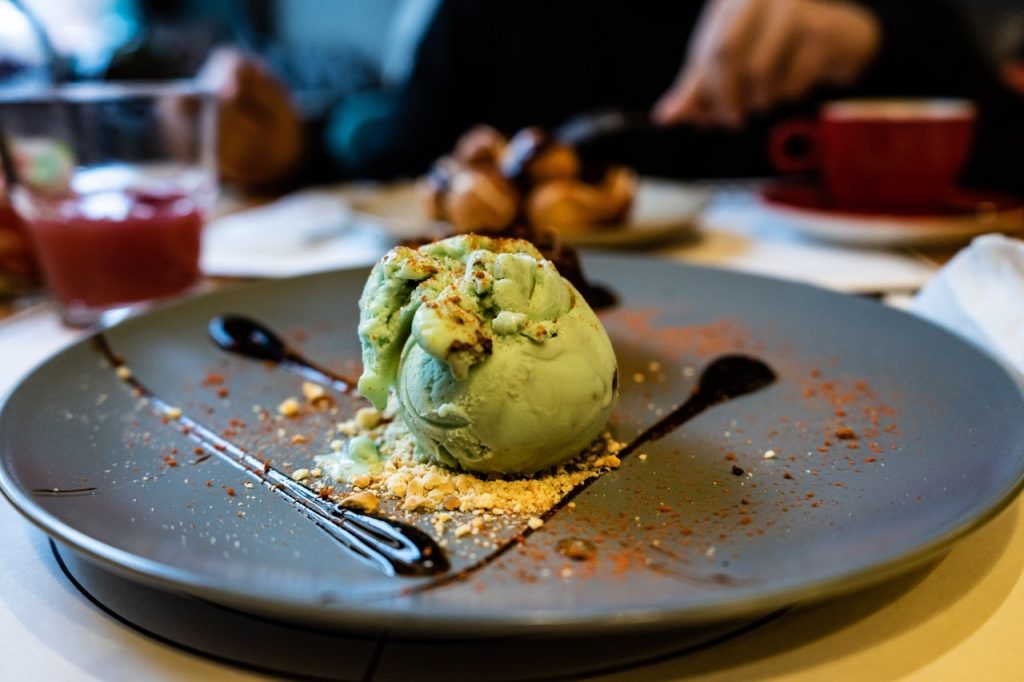 Don't Settle for the Classic Vanilla Cone This July!
Now that summer is in full swing, aren't you glad to know that July is National Ice Cream Month? If the old ice cream flavors you've been eating no longer tickle your taste buds, it's about time you start looking for more interesting flavors. You finally have a good excuse to stop settling for the classic vanilla cone and start exploring a wide variety of unusual frozen concoctions out there!
What are you waiting for? Channel the adventurous foodie in you and cool off with some of the strangest flavors of the quintessential dessert — ice cream! Breast Cancer Car Donations has rounded up the best options you shouldn't miss out on.
1. Lobster
If you're up for a culinary adventure, try Ben & Bill's Chocolate Emporium's lobster ice cream — a classic Maine concoction. It may seem impossible for you to wrap your head around the idea of giving your tongue a lick workout with lobster-flavored ice cream. However, lobster ice cream isn't as salty and fishy you probably thought it would be. According to those who've tried it, the sweet taste of buttery vanilla scoops churned with small bits of buttered lobster meat is nothing short of heavenly.
2. Pear and Blue Cheese
If you can't muster up the courage to give lobster ice cream a try, you may want to give pear and blue cheese ice cream a shot. Imagine the sweet and savory union of candied pears and briny and buttery blue cheese. This unique and complex combination is guaranteed to knock your taste buds for a loop with each delightful spoonful.
3. Ghost Pepper
If you want to set your tongue on fire, the famous ghost pepper ice cream won't disappoint. The ribbons of red running through creamy white ice cream may not look intimidating — but be warned! The ghost pepper packs about a million Scoville units of heat. Needless to say, this fiery and creamy blend is not for the faint of heart.
Do You Have an Unwanted Vehicle?
While trying out strange ice cream flavors this National Ice Cream Month of July, how about reaching out to the needy breast cancer patients in your community? More than a pint of ice cream, what will surely gladden their hearts is a gift that can help them in their struggle to survive — your old and unwanted car! Hand it over to us at Breast Cancer Car Donations and we'll show you how we can transform your clunker into a powerful tool that can help save the lives of those afflicted with breast cancer.
We'll auction off your donated vehicle to provide funding for our IRS-certified 501(c)(3) nonprofit partners. These charities are dedicated to providing comprehensive breast health services to all individuals who need them. They provide low-cost or no-cost breast cancer screening, diagnosis, treatment, and follow-up care to individuals who come from low-income families.
Donating to us will only take a couple of minutes of your time in the comfort of your home. Just contact us and let us know that you're donating a vehicle. We'll then arrange a time and place for the free towing of your vehicle wherever you had it parked or stored anywhere in the United States.
Your donation will also entitle you to receive the maximum tax deduction in the next tax season. We'll send you your 100% tax-deductible sales receipt following the auction of your vehicle.
On top of the material rewards that will come your way, you'll also experience the priceless joy and satisfaction of doing an act of charity that can help save lives.
Got a question for us? Get in touch with us at 866-540-5069 or write to us here. You may also browse through our FAQs page to learn more about our car donation program.
Use Your Clunker to Fight Breast Cancer Today!

Are you ready to say goodbye to a car that's has become more of a liability than an asset? Allow us to convert it into a potent weapon against breast cancer. Donate it to Breast Cancer Car Donations by calling 866-540-5069 or filling out this form now!