National Ice Cream Month: 3 Ice Cream-Making Techniques You Should Know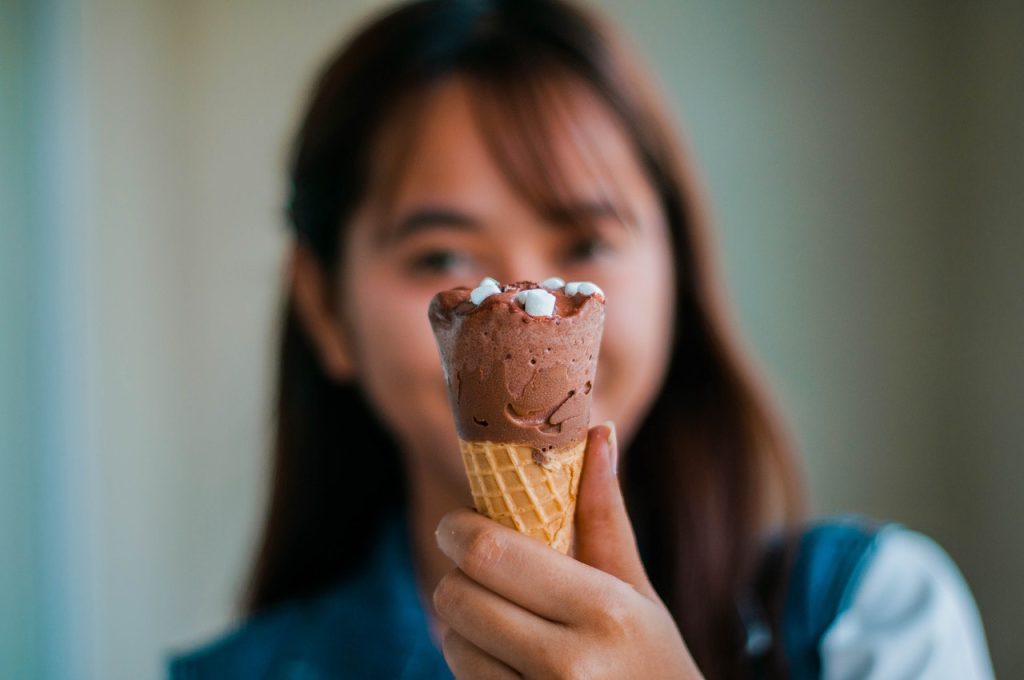 Learn How to Make Your Own Ice Cream This July
Did you know that iced desserts were a luxury in the days of Roman Emperor Nero Claudius Caesar (AD 54-68)? He had to send Roman slaves into the mountains to harvest blocks of ice and fetch snow to mix with honey, fruit pulp, and nectar.
Needless to say, frozen dessert technology has come a long, long way. Today, people can make professional-quality ice cream without spending thousands of dollars on hardware.
In celebration of National Ice Cream Month this July, Breast Cancer Car Donations invites you to give ice cream-making a try. Who knows, your homemade flavors may taste way better than store-bought alternatives.
Tips and Techniques for Making Delicious Homemade Ice Cream
Although ice cream-making is relatively easy, it requires an understanding of how the entire process works. Otherwise, you'll end up with icy textures and bland flavors. To help you get started, we've put together these proven techniques for making delicious homemade ice cream.
1. Choose the best ingredients.
Since your homemade ice cream is only as good as the ingredients you use to make it, be sure to use the freshest ingredients. If your budget permits, you'll want to use free-range eggs as well as organic milk and cream. Moreover, it's best to use high-quality products if you're looking to add flavors and other ingredients such as vanilla, chocolate, or fruit. For example, your vanilla ice cream will taste better if you use actual vanilla beans rather than imitation vanilla.
2. Chill your base.
It doesn't matter if you're making a creamy egg-enriched custard or a light and fresh eggless recipe. You'll need to thoroughly chill your base before you stick it in the ice cream maker if you want it to quickly churn into ice cream. Besides allowing the ingredients to combine, an overnight chill ensures the partial coalescence of fat globules that will form stable air bubbles as the mixture churns in the machine. Best of all, it also gives you a chance to taste your ice cream in its close-to-final form and make final adjustments to its flavor.
While American-style bases that don't require heating may take up to 4 hours to chill, custard bases that were heated require overnight chilling. Chilling takes time. However, it does wonder in minimizing the formation of large ice crystals.
3. Don't skimp on butterfat.
If your base has fruit purée or other watery elements, you'd want to add texture insurance against iciness. For this reason, it's best to boost butterfat for volume. Keep in mind that ice cream is comprised of networks of compounds that connect millions of tiny air bubbles. Enriching the base with butterfat is a surefire way to make richer ice cream.
A Sweet Thing to Do for the Breast Cancer Patients in Your Area
Did you know that ice cream can soothe the discomfort felt by cancer patients who have sore mouths or throats? It's a kind of food they can easily eat. Moreover, ice cream can supply much-needed calories to cancer patients who are losing weight due to their cancer treatment.
Aside from offering ice cream to breast cancer patients, how about giving them something else that will benefit them even more? When you donate any vehicle you can spare to us at Breast Cancer Car Donations, we'll use it to provide medical assistance to the needy breast cancer patients in your community.
Our team will sell your auto through an auction and use the proceeds to support the comprehensive breast health services being provided by our nonprofit partners. These IRS-certified 501(c)(3) nonprofit organizations are dedicated to helping uninsured and financially struggling breast cancer patients, providing them with easy access to top cancer centers as well as financial assistance to help cover the costs of their treatments, doctor consultations, hospital fees, medications, and other essential health care services. Other beneficiaries get to receive free breast cancer screening and prevention and education services.
You'll also benefit from your charitable contribution since it will entitle you to receive the maximum tax deduction in the next tax season. Moreover, we'll provide you with our free pickup and towing service. We can collect your vehicle anywhere in the United States.
The most satisfying reward you'll get, however, is the awesome experience of doing an act of charity aimed at saving lives.
You can donate not just a car but also almost any type of vehicle regardless of its age or condition.
Donating to us is quick and easy. Check out this page to see how convenient it is to donate an unneeded vehicle to Breast Cancer Car Donations.
For more information, head over to our FAQs page. If you have any questions or concerns, feel free to call us through our toll-free hotline at 866-540-5069 or write to us here.
Become a Champion for Breast Cancer Victims Today!

You can help save the lives of breast cancer victims in your area with your car donation. Call Breast Cancer Car Donations at 866-540-5069 or fill out our secure online donation form now!