National Ice Cream Day: 3 Questions to Ask When Choosing the Best Ice Cream Brand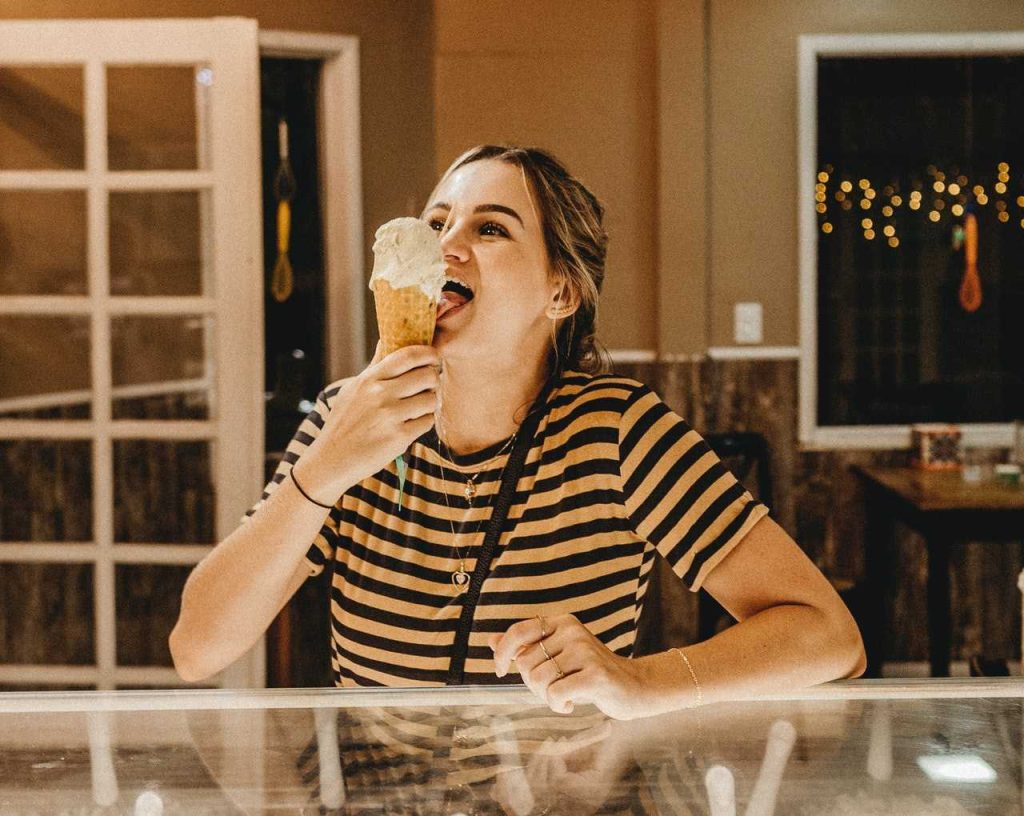 Dust Off Your Ice Cream Scoop on July 18th!
When the sun is shining and the weather is warm, there's nothing like a delightful scoop of the best ice cream to treat yourself in the middle of the day. In celebration of National Ice Cream Day on July 18th, why don't you head down to your local supermarket to get yourself a whole carton of frozen goodness? Whether you prefer regular, organic, keto, low-calorie, vegan, or no sugar added ice cream, don't hesitate to buy it.
How to Choose the Best Ice Cream Brand
Having ice cream on the freezer shelf is like having a good friend who'll sit with you through movie nights and cry with you on bad days. If you're looking to find the best ice cream brand to satisfy your cool, creamy craving, find answers to the following questions before heading to your favorite local ice cream parlor.
1. Does the brand meet the production standards?
Food safety should be your number one priority. For this reason, it's best to make sure that your ice cream brand of choice adheres to all hygiene regulations throughout its manufacturing, packaging, and storing process. Be sure that the product's production chain is checked and approved by the internationally recognized food safety management system called Hazard Analysis Critical Control Points (HACCP).
2. Are the products made of natural ingredients?
While ice cream isn't the healthiest choice for a dessert or snack, you can at least look for brands that aren't loaded with flavor enhancers, additives, food coloring, chemical thickening agents, and artificial sweeteners. Make sure that the fruit in the ice cream isn't doused in pesticides and the milk is of high quality.
3. Is there a vegan or lactose-free alternative?
If you want to make sure that the ice cream you're getting won't trigger your intolerances or allergies, read the label to check for possible allergens. If you're aiming for healthier options, be sure to check if the product is packed with artificial ingredients and added sugars.
Do Something Awesome Today!
While enjoying your favorite ice cream flavor on National Ice Cream Day, spare a thought for the needy breast cancer patients in your community who badly need medical assistance. You can ease their worries with the simple gesture of donating your old and unwanted vehicle to us here at Breast Cancer Car Donations.
We'll auction off your vehicle to provide funding for our IRS-certified 501(c)(3) nonprofit partners. These charities are dedicated to providing comprehensive breast health services to all needy individuals. They provide uninsured breast cancer patients with easy access to medical facilities where they can undergo full treatment. They also offer free breast cancer screening, follow-up care after treatment, and other breast cancer prevention and education services.
We offer the most convenient way for you to dispose of a vehicle that you no longer want. Check here for the comprehensive list of vehicle types that we welcome in our program.
We'll pick up and tow your vehicle at absolutely no cost to you and wherever it is located in the United States.
Furthermore, your charitable contribution will entitle you to receive the maximum tax deduction in the next tax season.
Even more valuable than those material perks, you'll get to experience the joy and satisfaction of making a charitable act that can help save precious lives.
If you want to know more details about our vehicle donation program, check out our FAQS page. If you have inquiries or concerns, you can give us a call at 866-540-5069 or leave us a message here.
Be a Bringer of Hope Today!

When you decide to donate your beater to us, you'll bring hope to breast cancer patients. Your car donation will touch their lives. Call Breast Cancer Car Donations at 866-540-5069 or fill out our online donation form now!