National Hot Tea Month: Top 7 Health Benefits of Drinking Tea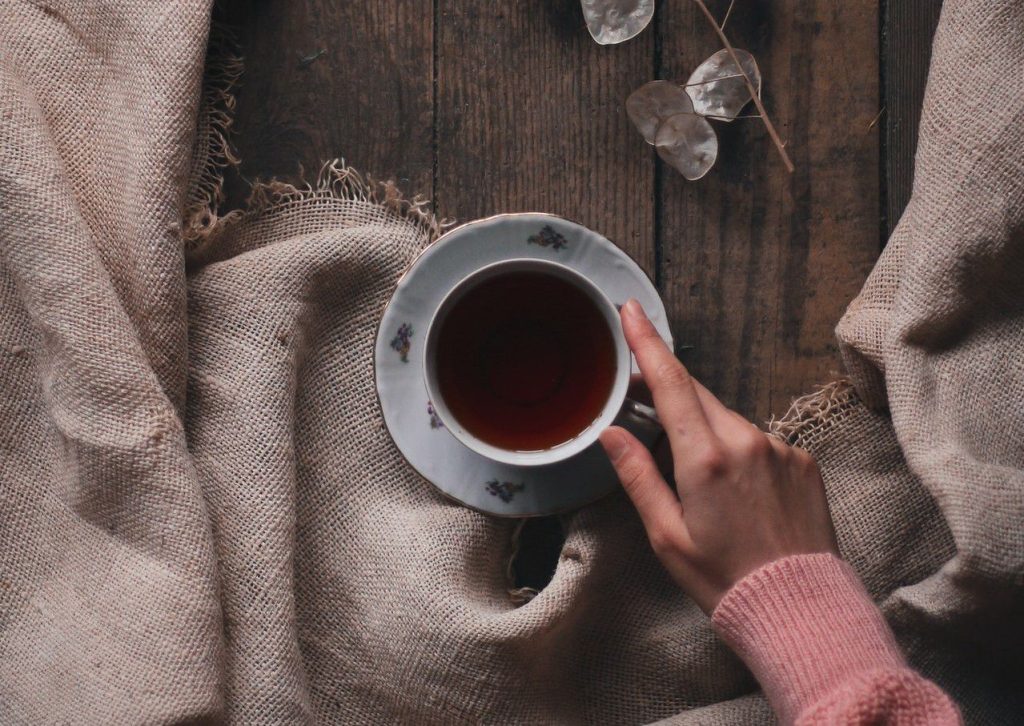 Start the Year Healthy and Happy This January!
After stuffing our tummies with delicious foods from all those holiday parties, it makes perfect sense that we want nothing more than to detoxify our bodies first thing in January. No wonder it's been designated as the National Hot Tea Month!
If you think coffee is the most consumed beverage across the world, think again. Tea owns that title, and there are clear reasons for this. It's extremely healthy, provides a sense of relief and calmness right after drinking it, and comes with different flavors, too! What more could you ask for?
Whether you prefer to brew your tea as the Chinese or English do, or you're fine with just microwaving it, you'd want to make the most of National Hot Tea Month.
Get These Health Benefits from Tea
Perhaps the number one reason why people love to drink tea is its numerous benefits to the body. And what are these benefits, you ask? Breast Cancer Car Donations provides these answers:
1. Tea lowers the risk of heart disease.
Scientists found that drinking tea regularly improves the flow of blood around the body and reduces the risk of clots. Also, tea is known to be rich in flavonoids — antioxidants that slow down the onset of heart disease.
2. Tea strengthens the immune system.
In olden times, our ancestors would consume brewed tea to cure illnesses, including fevers, nausea, colds, and high blood pressure. Fast forward to the present, many people still follow the practice.
3. Tea improves digestion.
Ever noticed how your stomach feels much better after drinking a hot cup of chamomile or ginger tea? That's because herbal tea contains ingredients that relieve digestion problems such as gas, ulcer, and constipation.
4. Tea hydrates the body.
While water is our primary option to rehydrate our bodies, some scientists believe that tea is just as effective. It may be high in caffeine, but tea serves as a rich source of water. Plus, it's way tastier.
5. Tea is good for the teeth.
Drinking tea every day can work wonders for your oral health. Besides strengthening your teeth, it also prevents tooth decay and gum disease. Likewise, tea protects your tooth enamel, thanks to its fluoride component.
6. Tea keeps you fit.
Folks who are eager to lose weight or maintain a fit physique often incorporate hot tea into their diet. Why's that? Well, tea contains catechins, which are compounds that boost your metabolism, as well as caffeine to help you eliminate calories as you move.
7. Tea helps beat cancer.
Believe it or not, drinking tea can help reduce your odds of developing cancer as much as it helps treat its symptoms. Though research is still developing, some high-profile studies indicate that prostate, mouth, and breast cancer cases are surprisingly much lower among those who drink five or more cups of tea a day.
Celebrate National Hot Tea Month with a Life-Saving Gesture
As you're sipping your cup of tea, spare a thought for those folks in your community who are suffering from serious afflictions. Among them are the breast cancer-stricken women who are unable to seek medical assistance for financial reasons.
You can extend them your assistance by simply donating an unneeded vehicle to us here at Breast Cancer Car Donations. We'll auction off your donation to raise funds for reputable breast cancer charities that are in partnership with us. These IRS-certified 501(c)(3) nonprofit organizations use the money we provide them to sustain their delivery of comprehensive breast health services to their beneficiaries.
Thus, thanks to your charitable contribution, uninsured and destitute breast cancer patients in your area will be able to receive financial assistance and easy access to medical facilities where they can get the full range of treatment. Other beneficiaries get to receive free breast cancer screening as well as cancer prevention, education, and counseling services.
To repay you for your generosity, we'll promptly mail to you the 100% tax-deductible sales receipt of your car days after its sale. This receipt entitles you to claim a top tax deduction in the next tax season.
We'll also be hauling your vehicle away at a date, time, and place of your choice. With our free towing service, you don't have to spend a dime to get your unwanted car out of your property.
Above all, your donation will allow you to experience a sense of fulfillment, knowing that your gift will be used to help save lives.
Almost all types of vehicles qualify for our donation program. They don't even have to be in great shape when we collect them.
To learn how our easy and simple vehicle donation process works, or how to claim your tax deduction, feel free to visit our FAQs page. If you have any questions or concerns, call us at 866-540-5069 or write to us here.
Help Us Turn Breast Cancer Patients into Survivors Today!

Allow us to convert your no-longer-needed vehicle into a powerful instrument that can help save the lives of breast cancer victims. Donate it to Breast Cancer Car Donations by calling 866-540-5069 or filling out our secure online donation form now!