National Hobby Month: 5 Amazing Benefits that Hobbies Provide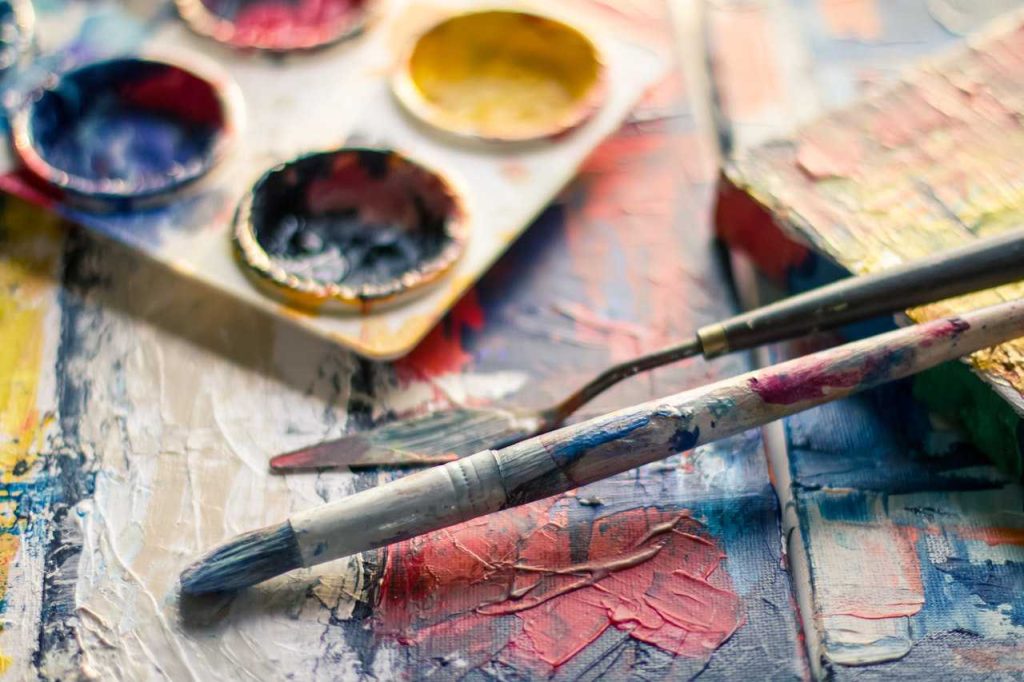 This January, Ease the Pressures of Life by Doing Something Interesting
If you're wondering how to start your year right, you may want to include starting a new hobby in your list of resolutions for this year. You can also get back to an old hobby that you've stopped doing or didn't find the opportunity to do last year.
January is celebrated all across America as National Hobby Month. The celebration seeks to encourage everyone to engage in anything they enjoy during their spare time to ease the pressures of daily life.
Hobbies take your mind off the stresses of living and help promote relaxation. You can step outside for a hike, or spend some time to meditate, or do yoga. You can busy yourself knitting or trying out different arts and crafts. You can capture beautiful scenes with the snap of your camera. You can whip up a batch of cookies and treat your family to some delicious home-baked goodies. Do something or anything that you are interested in, and who knows? You might even develop a passion for it.
Apart from having something to do in your spare time, hobbies provide amazing benefits, too. Here are just 5 of them:
1. Hobbies relieve stress.
Using your time for something that you like doing eases the stresses of work and other responsibilities. Hobbies promote happiness and excitement, along with a sense of accomplishment. A hobby could be something simple or complex — it all depends on what you prefer.
2. They help you socialize.
Whether it's meeting friends and starting a book club or becoming part of an online community, hobbies open doors for you to connect with other people who share the same interests.
3. They give you a fresh challenge.
If you are feeling bored with the monotony of your daily routine, relieve that boredom by picking up a hobby. Learning something new may seem daunting and time-consuming at first, but once you pick up the skills needed to excel, the sky's the limit for what you can accomplish.
4. Hobbies are confidence boosters.
Have you finished with the huge cross stitch tapestry you've been working on for months, or have you completed the complicated puzzle that you've been trying to finish? Pat yourself on the back and take pride in your work. Once you complete a particularly challenging task, it increases your confidence.
5. Hobbies stop burnout.
Hobbies give your brain a break and give you time to refocus on the things that you must accomplish. For instance, if you're stumped in trying to solve a problem at work, take a brief break and do something you enjoy. That will help clear your mind, enabling you to effectively tackle the problem using a different approach.
Bring Hope to Needy Breast Cancer Patients
Hobbies are antidotes to stresses. They're a great way of breaking the monotony of everyday life. Along the same line, you can provide the antidote to the despair that afflicts needy breast cancer patients. If you have a car that you've been meaning to get rid of, that's all that you need to help them. Donate that clunker to us at Breast Cancer Car Donations, and we'll use it to bring hope and relief to indigent individuals afflicted with breast cancer in your area.
Once we get hold of your donation, we will sell it via auction. We'll then use the generated funds to support the life-saving programs and services of our breast cancer-focused nonprofit partners.
Thanks to your gift, these IRS-determined 501(c)(3) nonprofits will be able to deliver comprehensive breast health services to more of their beneficiaries. In particular, uninsured and destitute breast cancer patients will have a chance to get various types of cancer treatment and follow-up care for free. Other beneficiaries can take advantage of free cancer screening, and cancer prevention and education services.
Making a car donation to us is the simplest and most convenient way to dispose of an unwanted vehicle. You can make your donation in the comfort of your home with just a short phone call to us.
In exchange for your contribution, we'll mail to you your 100% tax-deductible sales receipt a couple of weeks after your car gets sold. With this receipt, you can claim your top tax deduction in the next tax season.
We'll also haul off your unwanted vehicle for free at a date, time, and place of your choice. You can avail yourself of this service wherever you reside in the country since we operate in all 50 states.
However, the best reward you'll get is not a material thing. It's the joy and satisfaction you'll experience, knowing that your donation will be used to help save lives.
We accept nearly all types of vehicles, including those that are no longer in the best of shape.
If you have any questions or concerns, feel free to contact us at our toll-free hotline 866-540-5069. You may also leave us a message here. Feel free to visit our FAQs page to learn more about our donation program, including our quick and simple donation process.
Ease Their Worries Today!

Just like hobbies provide relief from life's challenges, you can ease the worries of breast cancer patients and give them hope for survival with your car donation. Call Breast Cancer Car Donations at 866-540-5069 or fill out our online donation form now!