National Hobby Month: 5 Activities to Ease Cancer Patients' Stress and Anxiety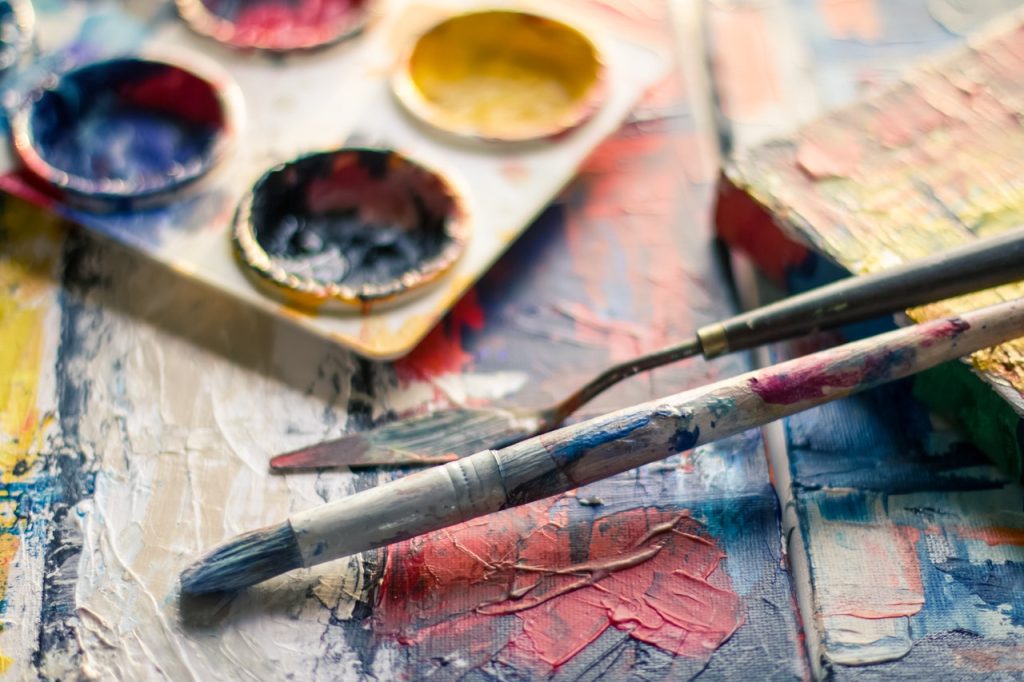 These Hobbies Can Make You Feel Better
It takes a lot of energy for someone diagnosed with cancer to fight the disease, including the side effects of chemotherapy. Most, if not all cancer patients, find themselves wanting to rest the entire day.
While health should always be their top priority, recreational activities don't need to fall by the wayside. Certain hobbies can help relieve stress, anxiety, and other debilitating feelings that cancer patients experience.
In celebration of National Hobby Month this January, Breast Cancer Car Donations shares five activities that can help cancer patients fight off negative feelings while undergoing treatment. If you are a cancer patient yourself, these activities can make you feel much better:
1. Start a journal.
Research shows that journaling helps you reduce fatigue, sleep better, and adjust psychologically to cancer diagnosis and treatment. It also helps you identify positive events or situations that have unfolded due to your diagnosis, such as receiving an outpouring of support from friends, co-workers, or perhaps even from relatives you haven't heard from in years.
What's more, reflecting on your thoughts and emotions allows you to know yourself better, including your strengths and weaknesses. You'll be able to discover things about yourself you've never thought of. Not to mention, you'll hone your writing skills and maybe develop a passion for blogging (which you can probably turn into a source of income in the future).
2. Get lost in a book.
Reading a good book has proven time and again to be a healthy and productive way to reduce stress. If reading books has never been your cup of tea, now may be the best time to start doing it. This will benefit you mentally and emotionally. Whether it's nonfiction or an inspirational book written by a breast cancer survivor, go ahead and kill time reading it.
3. Try gardening.
Gardening is another activity that can lighten up the mood of a cancer patient. You'll enjoy taking care of plants and seeing them grow and thrive, beautifying your yard, and at the same time, getting your dose of vitamin D and endorphins from sunlight. Be sure to avoid lifting heavy objects though.
4. Create art.
Art isn't just about unleashing your creativity. It's also a form of therapy for just about anyone who's feeling mentally drained and exhausted. Drawing lets you express your emotions as freely as you can. There are also coloring books for adults that can prevent you from harboring negative thoughts and feelings.
5. Complete puzzles.
Puzzles like crosswords, Sudoku, or jigsaws can keep your mind busy, helping you maintain a healthy brain. They don't require too much energy from you, and you can do them pretty much anywhere at any time, making them a great activity to engage in.
Touch the Hearts of Needy Breast Cancer Patients
Do you know what else can help breast cancer-stricken women combat stress and even the disease itself aside from adopting productive hobbies? The answer: donating a vehicle to us at Breast Cancer Car Donations.
If you own a spare car that you no longer use, turning it over to us can help the uninsured and indigent breast cancer patients in your community get proper medical care and treatment.
We'll sell your donation at an auction and use the proceeds to support the life-saving programs and services of our breast cancer-focused charity partners. These IRS-certified 501(c)(3) nonprofit organizations are dedicated to helping uninsured and financially struggling breast cancer patients, providing them with financial aid as well as easy access to medical facilities where they can undergo all types of treatment prescribed for them by their doctors, including surgery, chemotherapy, and radiation treatment.
Other beneficiaries get to receive free breast cancer screening and prevention and education services.
Donating to us is quick, simple, and hassle-free. The only thing you need to do is to inform us of your decision to donate a vehicle. Our team will handle everything for you from that point onward, including all the paperwork and the free pickup and towing of your vehicle wherever you had it parked or stored anywhere in the United States.
Within days following the sale of your vehicle, we'll send you your 100% tax-deductible sales receipt by mail. With this receipt, you can claim the maximum tax deduction in the next tax-filing season.
Aside from the valuable material rewards that you'll get for your donation, you'll also be privileged to enjoy a most satisfying donating experience, knowing that your gift will help save lives.
If you have any questions or concerns about our donation program, including our quick and easy donation process, feel free to contact us anytime through our toll-free hotline at 866-540-5069. You may also write to us here.
Become a Hero Today!

Use National Hobby Month as an opportunity to help the breast cancer-stricken women in your area. You can be one of the reasons for their eventual success in beating breast cancer. Donate to Breast Cancer Car Donations by calling 866-540-5069 or filling out our secure online donation form now!