National Hiking Day: 5 Essential Items to Bring on Every Hike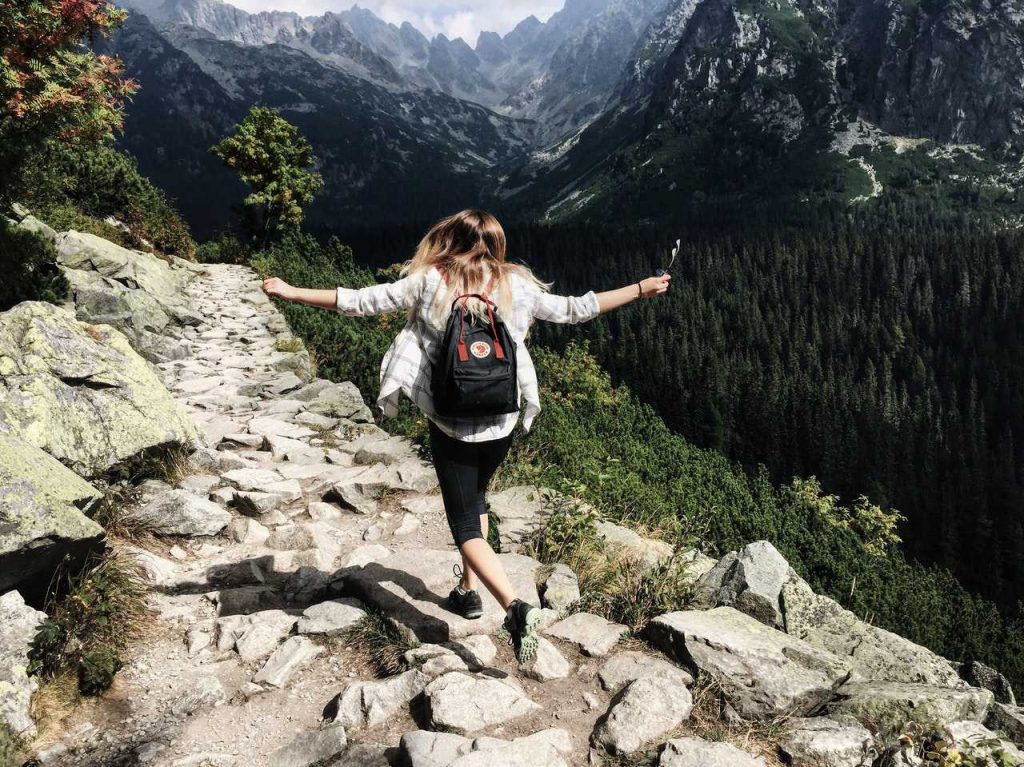 Set a Course for the Nearest Trail in Your Area on November 17th
Hiking is one of the best ways you can burn some calories while rebuilding your connection with nature. Most of the time, our eyes are glued to our screens, and we never find time to appreciate nature's magnificence and beauty.
National Hiking Day is the perfect opportunity for us to take a break away from our busy lives and have an adventure in the wild.
Established by the American Hiking Society, National Hiking Day, also known as National Take a Hike Day, is celebrated every 17th of November. This day is dedicated to hiking, encouraging us to head out for the mountains and enjoy the great outdoors.
However, before you go scampering for the nearest trail, you need to make sure you're well-equipped to face all sorts of challenges. While hiking is certainly exciting and fun, it can also be dangerous if you're caught unprepared. Having the right gear can help you face the unexpected and help you during emergencies.
Breast Cancer Car Donations offers these five hiking essentials you should always bring on every hike:
1. A paper map
While a GPS tracker is great, it won't help you when it runs out of batteries. You can't always rely on your mobile phone not losing its signal either. A paper map can help you find your way back or guide you to where you're going in case of emergencies.
2. Extra clothing or insulation
The weather can change on the fly. Extra clothing will come in handy in case it suddenly rains or snows on the trail. One pro tip is to bring a spare pair of socks. You'll be able to change your socks if they get wet and soggy. The extra pair can help prevent you from getting blisters.
3. Firestarter
The ability to start a fire can mean the difference between life and death. A fire can help you stay warm and be used to signal for help. Make sure to carry stormproof matches or extra lighters in your kit.
4. First aid kit
A medical kit can help you treat minor wounds like cuts or blisters. You can also include other items in the kit like painkillers, antihistamines, or bandages.
5. Knife
Whether it's for cutting twigs or defending yourself, a knife is an all-around tool that's useful in many different scenarios.
Got an Old Car Sitting Idly in Your Garage? Here's a Meaningful Way to Dispose of It
Excited to hit the trails on National Hiking Day? Before you start planning your day's activities, spare a thought for the suffering breast cancer patients in your community. Many of them are uninsured and don't have the money to pay for the prohibitive cost of their treatment.
You can be a hero to them when you donate your extra vehicle to us at Breast Cancer Car Donations.
We will sell your donated vehicle through an auction and use the proceeds to support the critical breast health programs and services of our nonprofit partners. These IRS-approved 501(c)3 nonprofit organizations provide indigent breast cancer patients with financial assistance and easy access to medical facilities where they can undergo full treatment, including chemo, radiation therapy, and surgery. Our charity partners also provide breast cancer survivors with follow-up care. Other beneficiaries get to receive free breast cancer screening and prevention and education services.
Your donation will entitle you to receive the maximum tax deduction in the next tax season. You'll be able to claim this tax write-off using the100% tax-deductible sales receipt of your car, which we will mail to you within 30 days after the sale of your vehicle.
We'll also provide you with our free professional towing service wherever you are in the country.
The best reward you'll get, however, is feeling the joy and satisfaction of giving something that will help save lives.
You can donate not just a car but also almost any type of vehicle regardless of its physical state or working condition.
For more information about our vehicle donation program, feel free to check out our FAQs page. You can also call us anytime through our toll-free hotline at 866-540-5069 or leave us a message here if you have concerns or inquiries you want us to address.
Support Women with Breast Cancer Now!

Say goodbye to a vehicle that you no longer need in the most meaningful way possible. Donate it to us at Breast Cancer Car Donations and let's turn it into a potent weapon against breast cancer. Call 866-540-5069 or fill out our online donation form today!