National Higher Education Day: Financial Aid Programs Every College Student Should Know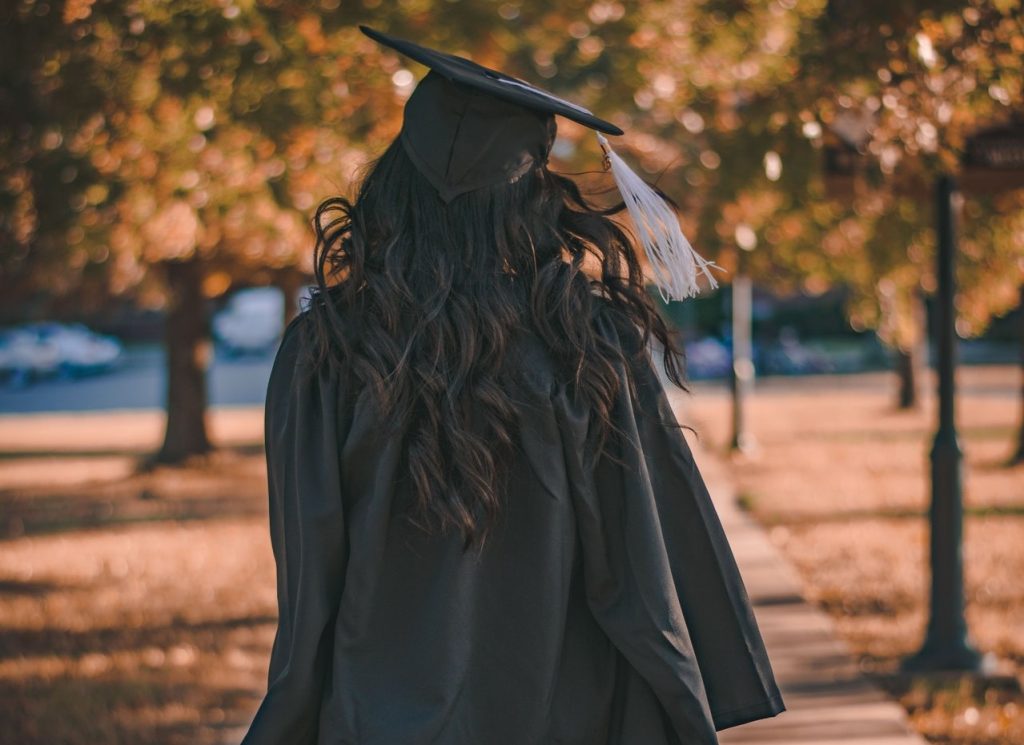 Obtaining a Higher Education Comes with a Hefty Price Tag
The cost of higher education has been on an upward trend for the past few decades. Aside from tuition fees, students need to pay for living expenses, transportation, books, and other school fees, amounting to thousands of dollars. Students from low to middle-income families may need to secure financial aid to be able to finish a course in college.
What Is Financial Aid and How Does It Work?
Financial aid helps students and their families by covering higher education expenses, including tuition, fees, room and board, transportation, and supplies. If you are a college student, you can apply for different types of financial aid from various sources, such as colleges, high schools, state and federal agencies, nonprofit organizations, corporations, and more.
If you're looking to apply for federal financial aid, you need to answer a series of questions to determine your capacity to pay. You may choose to reject or accept the offer if you get approved. Furthermore, the amount of aid you receive depends on state, federal, and institutional guidelines. Sometimes, you may need to repay the aid you receive. Additional qualifications may also be required for scholarships or private aid applications.
Different Types of Financial Aid for College Students
In observance of National Higher Education Day on June 6th, Breast Cancer Car Donations has compiled some of the most common financial aid programs for college students:
1. Scholarships
Some nonprofit organizations offer scholarships to help students pay for the costs of their higher education. Partial and full scholarships are often based on the student's talent, financial needs, grades, or a particular area of study. Contact your school counselor, civic groups, employers, and community organizations to check out local scholarships available in your area.
2. Grants
A grant is often referred to as "free money" since you don't have to repay it unless you withdraw from school or don't complete your service obligation. Here are some of the grants you might want to look into: Federal Pell Grant, Federal Supplemental Educational Opportunity Grant (FSEOG), and Teacher Education Assistance for College and Higher Education (TEACH) Grant.
3. Work-Study
This program offers part-time jobs on campus to students to help them pay for college-related expenses. However, not all students are eligible for federal work-study. You need to complete the Free Application for Federal Student Aid (FAFSA) to prove your financial need.
Students can earn at least $7.25 per hour, which is the federal minimum wage. According to How America Pays for College, the average amount earned was $1,510 in 2020-2021.
4. Aid from College or Career School
Most schools have grant or scholarship programs. Find out the programs available in your area by visiting your school's website or financial aid page or visit the department of your course of study.
5. Aid for Military Families
The federal government and some nonprofit organizations offer financial aid for higher education to veterans and active-duty military personnel as well as those related to them. Here are some national organizations you might want to check out: AMVETS (American Veterans), American Legion, Paralyzed Veterans of America, and Veterans of Foreign Wars.
You may also look for smaller organizations that also cater to veterans and their families. Be sure to check your local organization or try this scholarship finder.
Applying for these financial aid programs can help you and your family pay for your college education without incurring too much debt.
It's important to be aware of financial aid scams. Be cautious before sharing your personal information and don't pay money to submit your FAFSA. Do your research and ask for referrals from friends and family.
Become a Benefactor of Needy Breast Cancer Patients
Without financial aid, paying for your college education can quickly drain your finances. Likewise, without help from benefactors, uninsured and indigent breast cancer patients may not be able to receive life-saving treatment.
If you feel compassion for needy breast cancer sufferers in your community, you can extend them a helping hand by donating any vehicle you no longer need to us at Breast Cancer Car Donations. We'll place it up for auction, with the proceeds going straight to our charity partners.
These IRS-certified 501(c)(3) nonprofit organizations are dedicated to helping financially struggling breast cancer victims. Thanks to your auto donation, they'll be able to provide more of their beneficiaries in your area with easy access to top cancer centers as well as financial assistance to cover the costs of their treatments, doctor consultations, hospital fees, medications, and other health care services.
As our way of expressing gratitude for your charitable contribution, we'll promptly mail to you the 100% tax-deductible sales receipt of your vehicle after it gets sold. With this receipt, you can claim the maximum tax deduction in the next tax season.
Also, you can count on us to process all of your donation paperwork and haul your vehicle away quickly wherever you had it parked or stored anywhere in the United States. No need to worry about the towing fee — that's on us!
Best of all, your charitable act will allow you to experience the incredible joy and satisfaction of helping breast cancer-stricken individuals beat their disease.
We accept almost all types of vehicles, including those that are no longer in good condition. Trust us, we're never picky when it comes to vehicles being offered for donation.
Visit our FAQs page to understand how our easy and convenient donation process works. If you have any questions or concerns that you'd like us to address, feel free to call us anytime through our 24/7 toll-free hotline at 866-540-5069 or you may write to us here.
Start Saving Lives Today!

Indeed, you can help save lives using that old car that's just gathering dust in your garage. Donate that vehicle to Breast Cancer Car Donations by calling 866-540-5069 or filling out our secure online donation form now!