National Handwashing Awareness Week: How to Wash Your Hands the Right Way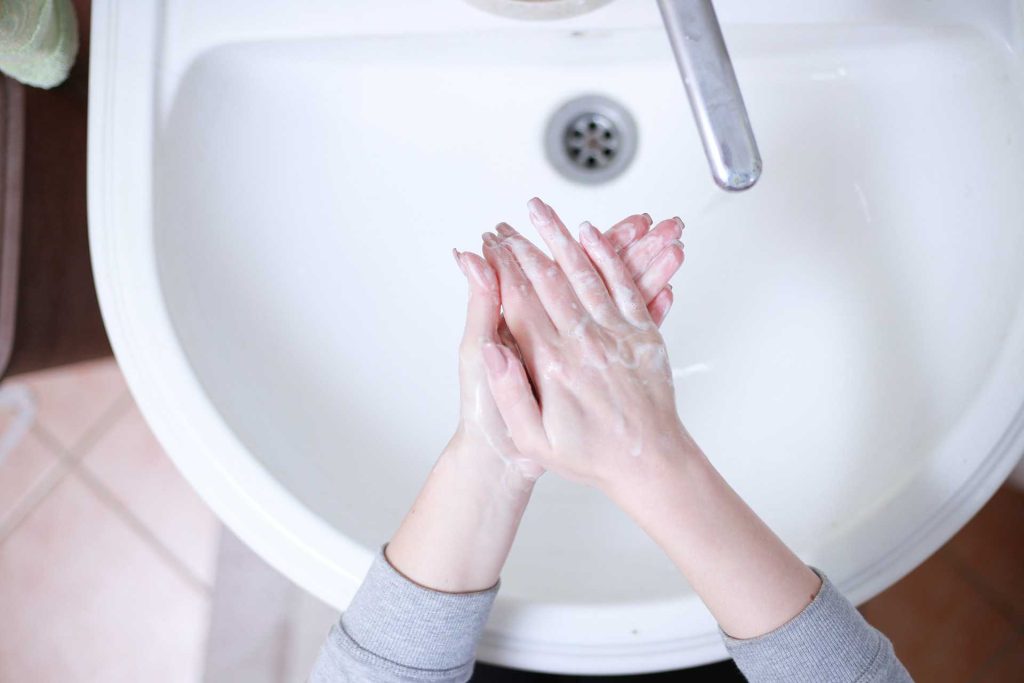 On December 1 – 7, Remind Everybody to Get Hygienic!
Anyone who doesn't want to get sick shouldn't skip handwashing. Aside from the fact that it's extremely easy, it's also one of the most effective ways to keep your food safe, help your kids grow strong, and stop the spread of various viral and bacterial infections and diseases, including COVID-19! This means that the more you wash your hands, the safer you'll be.
National Handwashing Week takes place in the first week of December. It's a most appropriate occasion to encourage everybody to start getting hygienic by making handwashing a habit. Remind your family and friends to wash their hands regularly. Instead of spreading germs, spread the word about the importance of handwashing. You can post reminders about this on social media.
How to Wash Your Hands Properly
Keeping your hands clean by washing them several times a day is awesome. However, if you don't do it the right way, it won't be as effective as it should be. To make sure that you're on the right track, follow these easy steps every time:
1. Wet.
First, you need to use clean running water — whether warm or cold — to wet your hands.
2. Lather.
After you turn off the tap, apply enough soap, and make sure that all of the surfaces of your hands and wrists are covered.
3. Scrub.
Once all hand surfaces are covered, rub and scrub your hands, palm to palm. Place your right palm over the back of the other hand with interlaced fingers, and vice versa. Next, with fingers interlaced, rub one palm against the other. Lather the backs of your fingers using opposing palms, with all of your fingers interlocked.
Effective handwashing lasts for at least 20 seconds – about the same time that it takes for you to sing the "Happy Birthday" song twice.
4. Rinse.
After you scrub all of the surfaces of your fingertips, fingernails, hands, and wrists, use clean running water to rinse off the soap from your hands.
5. Dry.
Grab a single-use towel and use it to dry your hands.
A Sure-fire Way to Help Breast Cancer Victims

While infectious diseases can be prevented by simple handwashing, other diseases are more stubborn and can strike anybody with little warning. One of such diseases is breast cancer, a disease that afflicts 1 in 8 women in the United States.
There is still no known cure for the disease, and it's victimizing more and more women everywhere, perhaps even in your own community or family.
If you feel compassion for breast cancer victims and want to help them, you can effectively do so by supporting us at Breast Cancer Car Donations. You can do that by simply donating to us any vehicle you no longer need.
We'll have your vehicle auctioned off, with the proceeds going to reputable nonprofit organizations that are battling breast cancer. Our vehicle donation program is operated on their behalf, providing them additional funding so they can focus on their mission to save lives.
These IRS-certified 501(c)3 nonprofit organizations provide their beneficiaries with financial assistance as well as access to medical facilities so they can undergo full treatment. They also offer free breast cancer screening as well as other breast cancer prevention and education services.
Donating to us is easy, simple, and hassle-free. The only thing you need to do is to let us know about your decision to donate. Our team will handle everything for you from that point onward, including all the paperwork and the free pickup and towing of your vehicle wherever you had it parked or stored anywhere in the United States.
Within days following the sale of your vehicle, we'll send you your 100% tax-deductible sales receipt by mail. With this receipt, you can claim a top tax deduction in the next tax-filing season.
Aside from the valuable material rewards that you'll get for your donation, you'll also be privileged to enjoy a most satisfying donating experience, knowing that your gift will help save lives.
We welcome almost all types of vehicles, even damaged ones that are hardly running.
If you have any questions or concerns about our donation program, including our donation process, feel free to contact us at 866-540-5069. You may also write to us here.
You Can Help Save Lives
Make use of the National Handwashing Awareness Week from December 1 to December 7 this year to help needy breast cancer patients in your community. All it takes is a simple car donation to help save their lives. Call Breast Cancer Car Donations at 866-540-5069 or fill out our online donation form now!