National Grief Awareness Day: 5 Effective Ways of Showing Your Compassion to People in Despair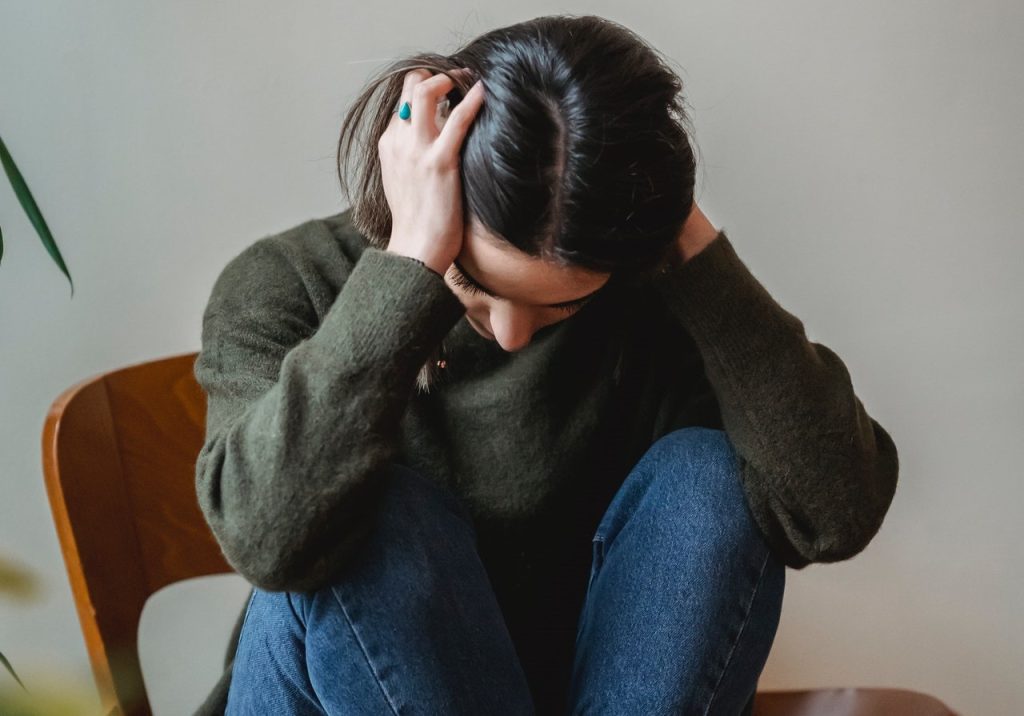 Reach Out to Those Who Have Suffered from a Loss on August 30th
August 30th is observed in the U.S. as National Grief Awareness Day. On this day, people are encouraged to look around and reach out to those who are experiencing grief, no matter what its cause may be.
Grief is defined as a strong, overwhelming emotion felt by people who are reeling from the loss of a loved one or something important. It is a natural reaction often associated with deep sorrow.
Since the devastating coronavirus pandemic began in early 2020, many people have experienced terrible losses. Some have lost their loved ones who succumbed to the disease. Some lost jobs that are essential to provide for the needs of their families.
Grief is not only a mental health concern but a physical one as well. It increases your risk of developing or exacerbating existing health problems. It's because grief weakens your body's immunity and makes you vulnerable to illnesses. Grief can increase your blood pressure and cause blood clotting.
National Grief Awareness Day puts the spotlight on grieving people reeling from mental and physical health issues.
The 5 Effective Ways of Supporting the Grieving
In observance of National Grief Awareness Day, you can reach out to friends and loved ones who are experiencing grief. Extend your compassion to the rest of your community who need your support and sympathy. Breast Cancer Car Donations shares five ways of effectively doing that.
1. Listen.
Sometimes, people need to process their grief by talking about the events that caused them their sorrow. Be a good friend and provide a listening ear and a shoulder to cry on to someone in deep despair. Even if you cannot replace what's been lost, you can provide comfort just with your presence.
2. Don't be judgmental.
Different people have different ways of grieving. Some take a longer time than others to process their loss and sorrow. Be respectful of these differences and don't judge if a person's process is different from yours.
3. Accept mood swings.
A grieving person is often prone to mood swings as they go through the different stages of grief. Be more understanding of their situation and accept that they are going through an emotional roller coaster.
4. Stop giving advice.
Even though you mean well, advising about what a grieving person should and shouldn't do isn't exactly a good idea. It usually makes the other person feel worse. Rather than dismiss their feelings, let them know that you recognize how great their loss is.
5. Be available.
Let the grieving person know that they can reach out to you at any time. Check-in on them regularly to see how they're doing.
Reach Out to the Grieving
Throughout the country, many people are grieving after learning that they or their loved ones are afflicted with terminal illnesses. Among them are impoverished breast cancer patients who have no access to treatments that can save their lives.
You can meaningfully observe National Grief Awareness Day by extending a helping hand to the needy breast cancer patients in your community. You can do that by simply donating any vehicle you no longer use or need to us here at Breast Cancer Car Donations. We'll use your donation to ensure that uninsured and underserved breast cancer patients in your area are given the best medical assistance.
We will auction off your donation and use the proceeds to support the critical breast health programs and services being rendered by our breast cancer-focused charity partners. These IRS-approved 501(c)(3) nonprofits use the funding to provide destitute breast cancer patients with easy access to top medical facilities as well as financial assistance to cover the cost of their treatments, physician visits, medications, and follow-up care. Other beneficiaries get to receive free breast cancer screening and prevention and education services.
As a donor, you will be entitled to a top tax deduction. Expect the 100% tax-deductible sales receipt of your vehicle in your mailbox days after we sell it.
You will also benefit from our free professional pickup and towing service, which you can get wherever you are in the country.
Even more valuable than those material perks, you'll get to experience the joy and satisfaction of making a charitable act that can help save precious lives.
We welcome almost all types of vehicles, even damaged ones.
If you're interested to learn more about our donation program, feel free to visit our FAQs page. For inquiries and concerns, call us at 866-540-5069 or leave us a message here.
You Can Save Lives Today!

Your car donation can help a lot in enabling breast cancer patients to win their battle for survival. Your support can help save their lives. Call Breast Cancer Car Donations at 866-540-5069 or fill out our donation form here now!