National Fresh Fruit and Vegetables Month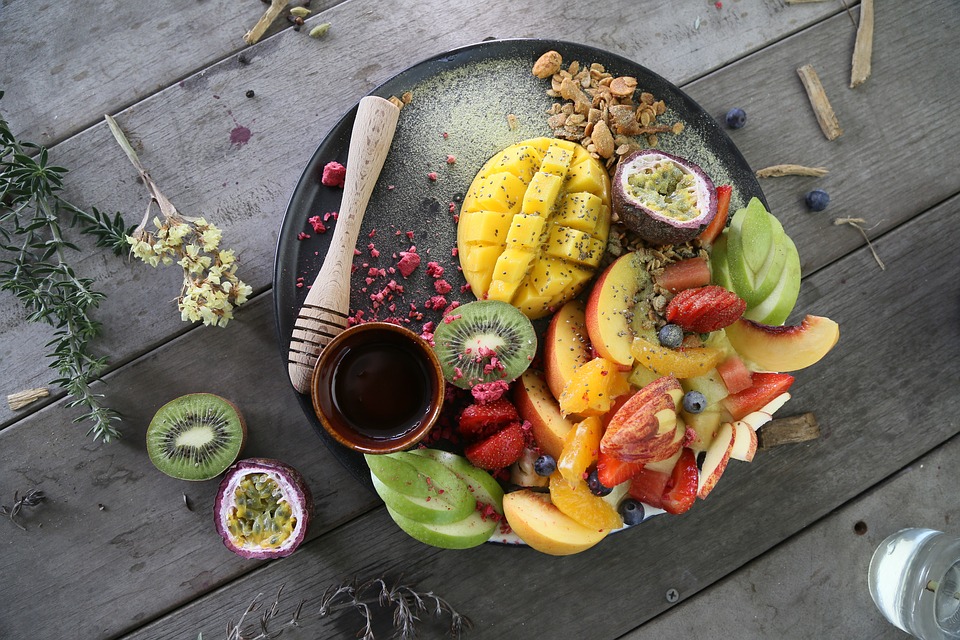 National Fresh Fruit and Vegetables Month: It's Time To Spread the Amazing Health Benefits of Fresh Produce
Are you seeing produce stands and local farmer's market stalls sprouting around your neighborhood? They're everywhere—a clear indication that the time has come for a season filled with nature's colorful and delicious goodies! June is National Fresh Fruit and Vegetables Month. It's a time to spread the amazing health benefits of fresh and seasonal produce.
Why Eat Fruits and Vegetables?
Eating fruits and vegetables provides great health benefits. They provide nutrients important for your overall health to help in your growth and development.
Most of them are low in calories and packed with nutrients compared to meals that are processed. They are also high in water content, which can help you keep yourself hydrated. It will certainly be good news for your waistline, too.
Fruits and vegetables give you vital vitamins and minerals, which help build a stronger immune system. They are also filled with fiber, which is necessary to regulate digestion and help lower cholesterol levels.
Consuming a diet filled with fruits and vegetables creates a big impact on improving health. It also helps prevent you from getting heart disease, stroke, type 2 diabetes, kidney problems, high blood pressure, obesity, and certain types of cancer like breast cancer.
How Much Do You Need to Eat?
Eating fruits and vegetables is never too late! From trying out a new fruit or vegetable to packing them for a quick snack or eating double the amount is all good! The health benefits you receive are boundless!
The standard serving of eating vegetables is one cup of leafy greens or half a cup of any other chopped vegetable. In fruits, the standard serving is one medium size fruit, which is the same as the size of a baseball or half a cup of chopped fruits or berries.
However, the daily recommended intake is dependent on your age, gender, and how active you are. For a 2,000-calorie diet, it is recommended to take two cups of fruit and 2.5 cups of vegetables per day.
Stand Against Breast Cancer
Aside from advocating the proper consumption of fruits and vegetables this National Fresh Fruit and Vegetables Month, you can also accomplish another wonderful deed when you donate a vehicle you no longer need to Breast Cancer Car Donations.
We will turn your donated vehicle into a much needed financial resource to save the lives of breast cancer patients. Breast Cancer Car Donations is the fund-generating partner of two IRS-registered 501(c)3 nonprofit organizations that are dedicated to fighting the scourge of breast cancer and providing life-saving services to its victims. We auction off the vehicles donated to us and transfer the proceeds to our charity partners, the American Breast Cancer Foundation (ABCF) and Women Involved In Nurturing, Giving, Sharing, Inc. (WINGS).
These nonprofits use the funding to finance programs that deliver vital and comprehensive breast health services to various communities all over the country. Among the services they provide is financial assistance to uninsured and underserved breast cancer patients, covering their surgery, oncology services, consultation, hospital fees and outpatient medication.
They are also engaged in raising public awareness on breast cancer prevention and early detection through screening. They likewise finance research on more effective ways to prevent, diagnose, and treat the disease with an eye on finding the ultimate cure to the age-old malady.

Donate a Car and Help Save Lives!
This National Fresh Fruit and Vegetables Month, make an impact on the lives of people afflicted with breast cancer by donating a vehicle to Breast Cancer Car Donations. You can donate whatever idle vehicle you have, be it a car, van, SUV, truck, motorcycle or whatever.
For supporting our cause, expect to receive tons of rewards, including maximized tax deductions and free towing services.
We can accept your donation wherever you are in the United States since we have car donation programs in all 50 states. For more information, check out our FAQ's page.
Contact us at 866-540-5069 or get started with your vehicle donation by filling out our online donation page. Donate a car and help save lives!