National Flag Day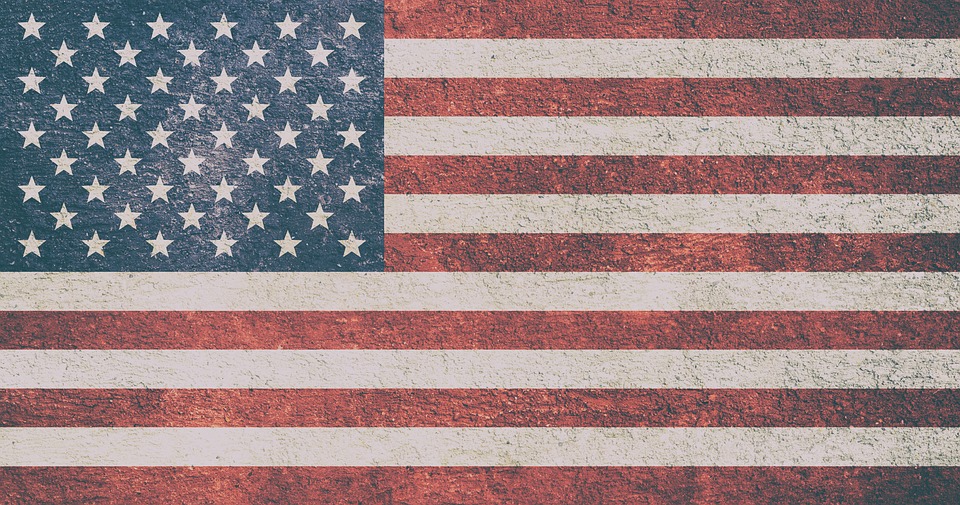 National Flag Day: Cherish Our Nation's Freedom
National Flag Day is celebrated every year on June 14. It is a day where people all over the United States celebrate it to honor the United States flag and to commemorate the adoption of the flag which happened on June 14, 1777, by resolution of the Second Continental Congress. This day also marks the birthday of the United States Army.
On this day, Americans reflect on the foundations of their nation's freedom, which the U.S. flag represents. Americans also mark the occasion to profess their loyalty to the nation, reaffirm their belief in liberty and justice, and celebrate the nation's unity.
Observance of National Flag Day
People in the United States will celebrate this day by displaying the American flag in their homes, government and public buildings, and businesses. Some celebrate the occasion by holding flag-raising ceremonies, Flag Day services, school quizzes, and essay writing competitions about the American flag. Some also hold events and parades.
History of National Flag Day
The Continental Congress replaced the British symbols of the Grand Union flag with a new design that features 13 white stars and 13 red and white stripes on June 14, 1777. The number of stars increased as new states entered the Union. However, the number of stripes stayed at 15 but was later returned to 13.
The flag was created by seamstress Betsy Ross, but to this day it remains uncertain that it was really her creation. There is also none to disprove that.
A dentist named Bernard Cigrand made a proposal for the yearly observance of the flag's birthday when he wrote an article for the old Chicago Argus newspaper in June 1886. Cigrand's effort bore fruit as President Woodrow Wilson issued a proclamation for the nationwide observance of the event on June 14, 1916.
However, it was still not called Flag Day until August 1949. It was President Harry Truman who made Flag Day official when he signed the legislation and proclaimed June 14 as its official date. In 1966, Congress also requested that the President issue a proclamation labeling the week where June 14 falls within as National Flag Week.

Help Breast Cancer Victims on National Flag Day
National Flag Day is also an appropriate occasion to focus on our fellow Americans who are waging the biggest fight of their lives to beat back breast cancer that has invaded their bodies. Inasmuch as Flag Day represents freedom, breast cancer victims also seek freedom from the devastating effects of the deadly disease.
You can help give them that freedom by donating your old and unwanted car to Breast Cancer Car Donations. Your car donation will provide much-needed assistance to breast cancer patients and their families who do not have the financial capacity to pay for the high cost of breast cancer treatment. The proceeds from the sale of donated vehicles will be used by our nonprofit organization partners to deliver comprehensive breast health services in various communities all over the country, including financial assistance to uninsured breast cancer patients, covering their surgery, oncology services, consultation, hospital fees and outpatient medication.
Benefits Also Await Our Donors
Donating your preloved vehicles to Breast Cancer Car Donations will also benefit you in more ways than one. Since we have partnered with IRS-certified 501(c)3 nonprofit organizations, your car donation will entitle you to a hefty tax deduction, the amount of which will be commensurate to the full selling price of your car at auction.
You'll also get free pickup and towing services while freeing yourself from paperwork. You'll also free yourself from paying the cost of car repairs, maintenance, registration, and insurance, which translates to major savings.
All these benefits and more will be yours while getting what you want: to get rid of an unwanted vehicle on your property with the least effort on your part.
The biggest reward of all is that you get the opportunity to provide lifesaving assistance to fellow Americans without taking out a single dollar from your wallet.
Help Free Fellow Americans from Clutches of Breast Cancer
Observe National Flag Day by donating a vehicle to Breast Cancer Car Donations. You can donate nearly any type of vehicle, even a car that is no longer in good running condition. You can make your donation anywhere in the United States since we have car donation programs in all 50 states. You can check out our FAQ's page for more information.
Contact us now or fill out our online donation form to make your vehicle donation. Help free your fellow Americans from the clutches of breast cancer on National Flag Day!