National Family Fun Month: 6 Exciting Activities You Can Enjoy with Your Family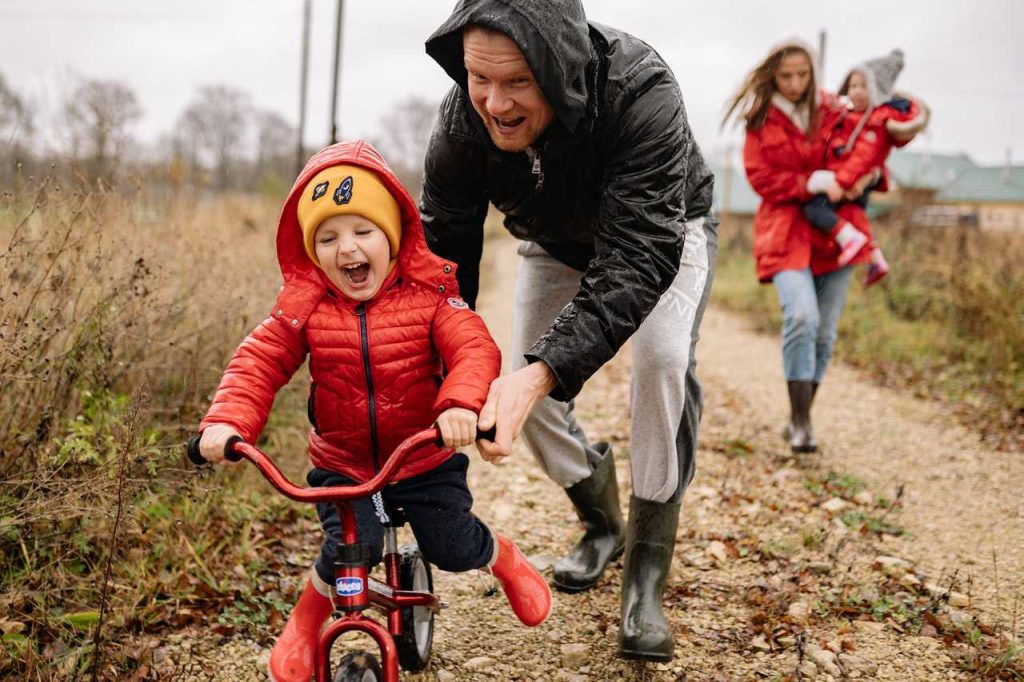 Create Priceless Memories that Will Last a Lifetime This August!
August is the month that's close to the hearts of families across the country. It's National Family Fun Month!
The celebration seeks to bring families together through enjoyable bonding activities to build a lifetime of happy memories. This month serves as a reminder for all families to take time out to enjoy each other's company even amid their busy schedules.
Breast Cancer Car Donations presents five exciting activities that you can enjoy doing with your family this National Family Fun Month of August:
1. Have a picnic.
Having a picnic is a great way to spend time with your family. Start by planning your picnic menu and make sure that everyone gets to pick something they like. You can even bond over preparing the meals, refreshments, and snacks for your trip. Enjoy a great game of catch or fly a kite while the sun is shining bright and the wind is blowing strong.
2. Head to the beach.
Summer is the best time of the year to head to the beach to enjoy the sun, sea, and sand. Set up your beach umbrella and blanket in a not-so-crowded spot, build the best sandcastles, or head off for a swim. You'll never fall short of activities to enjoy. Make sure to wear sunscreen to protect your skin from the sun.
3. Visit an animal farm.
Visiting an animal farm is a great activity for families with young kids. They get to interact with animals that they only read about in books. It makes for a great learning activity and a family outing.
4. Go biking.
Go for a bike ride with your family and take in the beautiful sights of the great outdoors. Make stops at scenic spots and snap some goofy selfies that you can look back to when you're missing your family.
5. Enjoy some yummy dessert.
Visit a local ice cream shop and try out new flavors. Have fun tasting each other's orders to find your new favorite.
6. Create a work of art.
Prepare to get messy with your family and embark on an artistic adventure using paints, crayons, and crafts. You can make it a contest and prepare a fun prize for the one who makes the best artwork.
Make Happy Memories for Breast Cancer Patients
While Family Fun Month intends to bring families closer together through fun activities, some families are brought together by a tragedy when certain members fall ill from a life-threatening disease such as breast cancer. Worse, some breast cancer patients lack the means to pay for the prohibitive cost of their treatments, leaving them at the mercy of their affliction.
For the impoverished breast cancer patients in your community who have no access to essential health care and medical treatment, your compassion could mean a great deal in their fight against their illness. You can extend them life-saving assistance by simply donating a vehicle you no longer need to us here at Breast Cancer Car Donations.
We make it easy for you to help them. We'll auction off your donated vehicle to raise funds for the life-saving programs of the IRS-approved 501(c)(3) nonprofit organizations that we are in partnership with. These nonprofits use the funds they get from us to deliver a range of breast health services to their uninsured and underprivileged beneficiaries. These services include all types of breast cancer treatment, prevention, screening, and diagnosis, as well as follow-up care and counseling programs.
In exchange for your generosity, we'll have your car picked up and towed for free wherever you're located in the United States.
Your gift will also entitle you to receive the maximum tax deduction in the next tax season.
More importantly, your act of charity will allow you to experience the priceless joy and satisfaction of doing something that can help save lives.
To get to know our quick and hassle-free donation process and other information about our vehicle donation program, check out our FAQs page. Should you have any inquiries or concerns, feel free to contact us at 866-540-5069. You may also write to us here. We'll respond to you as soon as we can.
Care for Them Like Family

In celebration of Family Fun Month this August, you can use your old and unwanted car to make the cancer warriors in your community feel the love of family. Donate it to Breast Cancer Car Donations by calling 866-540-5069 or filling out our secure donation form here now!