National Drunk and Drugged Driving Prevention Month: 3 Facts to Sober You Up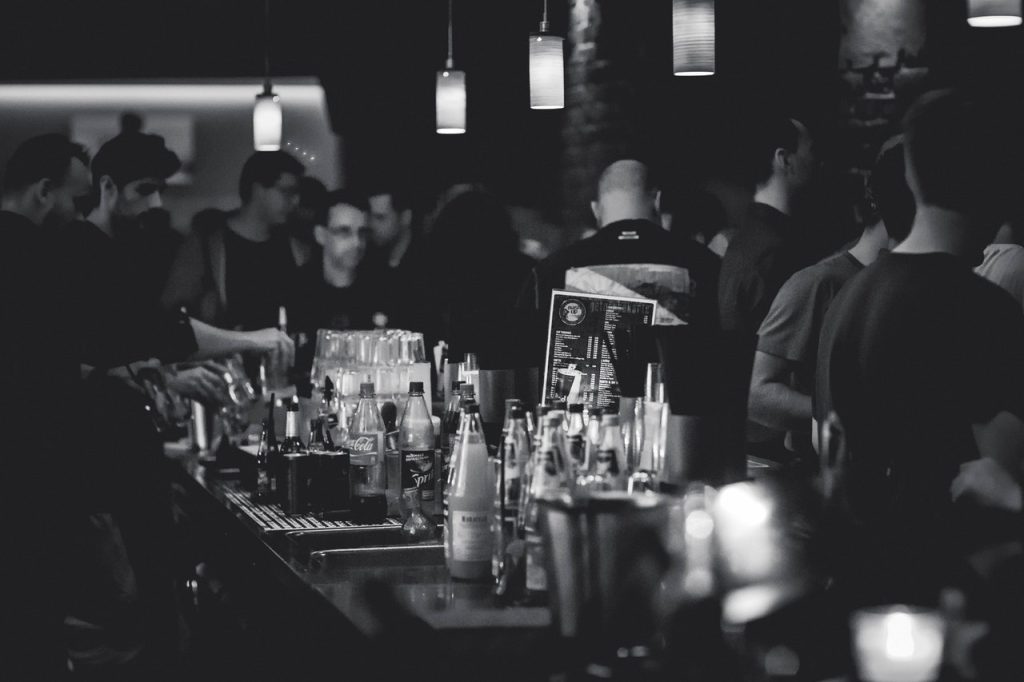 This December, Go Easy on Alcohol and Shun Drugs
With the holiday season upon us, the Centers for Disease Control and Prevention (CDC) has released a set of guidelines that outlines lower risk, moderate risk, and high-risk activities that people do at this time of the year. As expected, the use of alcohol and drugs is among the high-risk activities because these substances can cloud the user's judgment and increase their likelihood of displaying risky behaviors.
Amid a pandemic, the use of alcohol and drugs can even be more dangerous than it used to be. Aside from compromising the body's immune system, alcohol and drugs also allow users to lose inhibition, which could lead to COVID-19 infection in this era of social distancing. What's more, alcohol consumption and drug use have also been found to increase the chances of developing mental disorders.
Everyone is reminded to go easy on alcohol and shun drugs as we observe National Drunk and Drugged Driving Prevention Month this December.
Sobering Facts About Drinking and Driving
For years, the month of December has consistently produced a higher accident rate compared to other months. Hopefully, December this year will be different, with people more compelled to be in their sober state when they're behind the wheel. In the meantime, check out these 3 facts about drinking and driving:
1. One out of 3 fatal car crashes is caused by a drunk driver between the age of 16 and 20.
Underage drinking is not only illegal, but it's also dangerous. Teenagers are more likely to put themselves in situations that may compromise their safety. That's why the most common cause of death among American teens is vehicular accidents due to alcohol intoxication. Road accidents kill not only the drivers but also innocent pedestrians who have nothing to do with the drunk driver's careless decision to get behind the wheel.
2. An intoxicated driving conviction will have far-reaching consequences in an underage driver's future.
Our country has no tolerance toward underage driving under the influence (DUI) of alcohol or drugs. If an underage person is caught driving a vehicle with alcohol in their system (blood alcohol concentration or BAC of 0.01% or above), they face consequences that include the suspension of their license and hefty fines. What's more, their DUI conviction will also affect their chances of future employment and opportunities for insurance.
3. A third of vehicular deaths due to drunk driving.
It doesn't take a rocket scientist to conclude that DUI significantly increases the likelihood of crashes, resulting in fatalities and injuries. In fact, in the United States, 1 in 3 deaths related to driving involves an intoxicated driver with a BAC that's at or above the legal limit.
Make This Holiday Season a Safer One for Everybody
Staying sober during the holiday season will help ensure your safety and that of the people around you, allowing you to enjoy trouble-free holidays.
Being sober will also allow you to think of meaningful ways of celebrating the season, such as by extending a helping hand to people in your community who badly need help. You can do this without even pulling out your wallet.
If you have a car you no longer need and want to dispose of, that's all you need to provide life-saving assistance to needy breast cancer patients in your local area. All you have to do is to donate that vehicle to us at Breast Cancer Car Donations. We offer the quickest and most convenient way for you to dispose of your unwanted vehicle while allowing you to support a worthy cause.
We'll sell your vehicle through an auction and use the proceeds to support the critical programs and services of our nonprofit partners. These IRS-approved 501(c)3 nonprofits provide comprehensive breast health services to deserving individuals afflicted with breast cancer, particularly those who are uninsured and underserved.
Thanks to your donation, our charity partners will be able to provide more breast cancer patients with opportunities for gaining free and easy access to medical facilities where they can undergo full treatment. These charities also provide breast cancer survivors with follow-up care. Other beneficiaries get to receive free breast cancer screening and prevention and education services.
You'll also benefit from your charitable contribution since it will make you eligible to receive a top tax deduction in the next tax season. We'll also provide you with our free pickup and towing service wherever you are in the United States.
However, those material perks may pale in comparison to the greatest reward you'll get when you donate a vehicle to us: the priceless feeling of joy and satisfaction for doing something that can help save a human life.
You can donate not just a car but nearly any other type of vehicle regardless of its condition.
For more information, feel free to check out our FAQs page. If you have questions, call us at 866-540-5069 or leave us a message here.
Help Keep Breast Cancer Patients Out of Trouble, Too

As we try our best to stay out of trouble this National Drunk and Drugged Driving Prevention Month of December, you can likewise help keep needy breast cancer patients out of trouble with a vehicle donation to us. Give them hope of longer and more productive lives to look forward to. Call Breast Car Donations at 866-540-5069 or fill out our online donation form now!