National Do Something Nice Day: Being Nice Goes a Long Way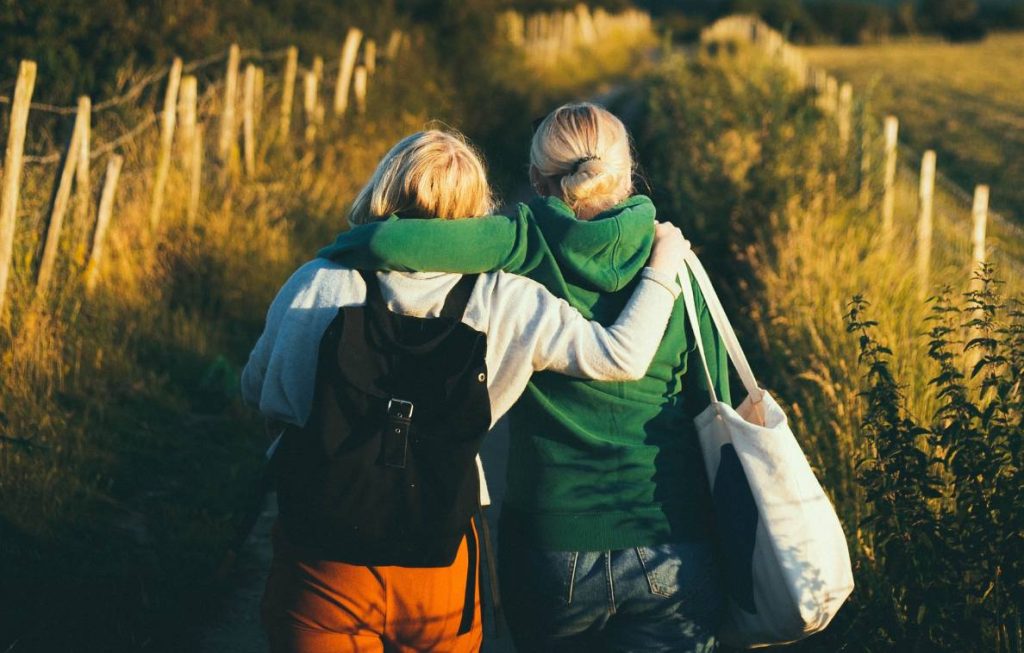 Be Nice to Everyone Around You This October 5th!
Life throws us with so many challenges that we sometimes tend to forget to treat others with kindness and compassion. Like you, these people might also be going through the same ordeal, or maybe even worse. When you do a simple act of kindness to a downhearted stranger, their face may light up in a matter of seconds.
Doing something nice to others can bring you immense joy and satisfaction. Not only do you get to make someone feel noticed and valued, but you'd also be reminding yourself that one small good deed can make a big impact on another person's life.
This October 5th, take time to make everybody around you smile as we celebrate National Do Something Nice Day. This unofficial holiday is all about spreading love and positivity through the power of kindness. When you do something nice to the people around you, don't be surprised to receive tons of warm gestures from them!
Brighten Up Anyone's Day!
While doing nice things to people should be done every day, it makes absolute sense that you'd want to go the extra mile this time in celebration of the special day on October 5th. If you're not sure where to start, don't worry because we're here for you.
To help you bring joy to others this National Do Something Nice Day, here's a list of wonderful deeds you may want to do. Check them out below!
1. Offer a hand.
It always feels nice to help someone without expecting anything in return. Hold a door open for a stranger, mow your neighbor's lawn, or assist an elderly in crossing a busy street. No matter how small the gesture may look like, you can definitely make their day.
2. Do volunteer work.
Your community will most likely be looking for volunteers for homeless shelters, soup kitchens, or senior care centers. Let them know that you're interested to sign up. If you have a charity in mind, ask them if they need manpower. Tell them that you're the person for it.
3. Give compliments.
Touch the heart of your buddies by telling them how lucky you are to have them. Commend your colleagues for their skills and knowledge. Praise your children for behaving well.
4. Reach out to a loved one.
If you have a relative or friend whom you haven't gotten in touch with for a long time now, use this day to reconnect with them. Catch up with them through a phone call and let them know that you're always available to talk.
5. Leave random positive notes in your office.
Build a positive atmosphere in your office by placing notes with short uplifting messages on your co-workers' desks. You'll help boost their morale and productivity at the same time!
6. Make amends.
Do you happen to hold a personal grudge against a friend or a certain family member? Well, it's probably time to let go of it and settle your differences like mature adults. Even if things wouldn't be as great as they used to be between the two of you, you'd feel better knowing that there's no bad blood anymore.
Make Breast Cancer Patients Feel Extra Special

Perhaps the nicest thing you can do on October 5th is helping needy breast cancer patients win their battle against the disease. If you're wondering how this can be done, it's really simple: Just make a vehicle donation to us at Breast Cancer Car Donations.
We have been working for years to deliver breast health services to uninsured and underprivileged individuals across the U.S.
Once we have your auto donation, we'll sell it through an auction and use the proceeds to support the life-saving programs and services of our nonprofit partners. These IRS-certified 501(c)3 nonprofit organizations will then use the funding to provide their beneficiaries in your area with easy access to medical facilities where they can undergo breast cancer treatments. They also offer free breast cancer screening, follow-up care after treatment, and other breast cancer prevention and education services.
In exchange for your vehicle donation, we'll mail you the 100% tax-deductible sales receipt of your sold car within 30 days following its sale. This receipt allows you to claim the maximum tax deduction for your donation in the next tax season.
We'll also tow your car away for free wherever you are in the country.
We accept nearly all types of vehicles, including those that are no longer in good condition.
Want to know about our car donation process? Not sure if we'll take your run-down truck? Feel free to reach us anytime at 866-540-5069 or you may leave us a message here.
Use This Day to Help Save Lives
National Do Something Nice Day is the perfect time to finally get your hands off that unwanted car of yours. You'll be in awe when you learn how much of a difference it can make in the lives of destitute breast cancer patients in your community. Donate it to us now by calling 866-540-5069.