Put Your Smartphones Away for Your Own Good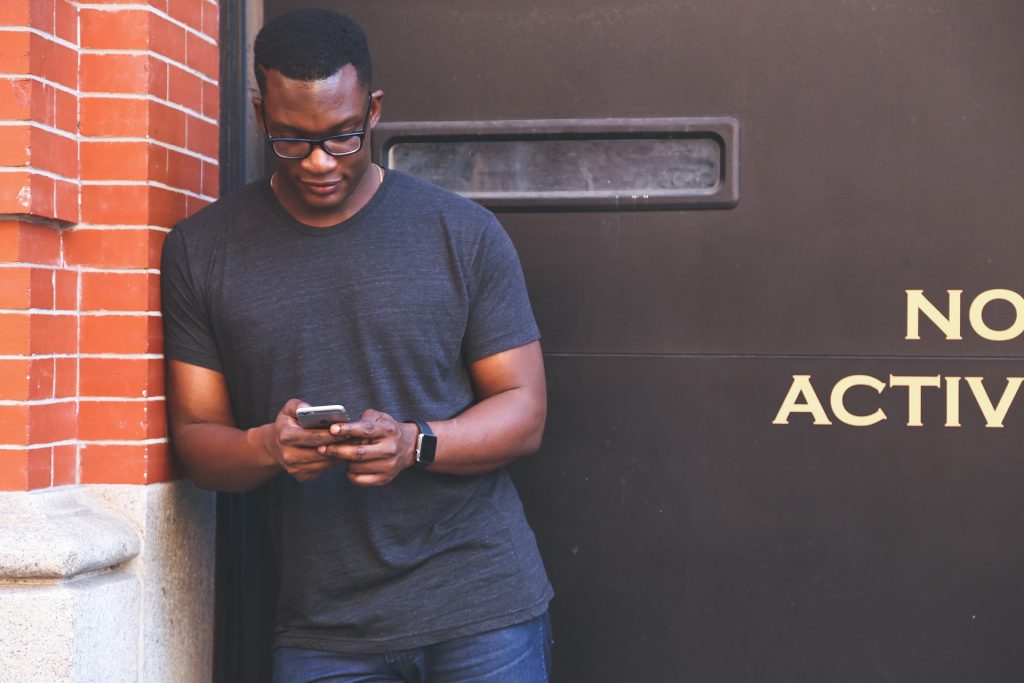 March 1—National Day of Unplugging: Put Your Smartphones Away for Your Own Good!
These days, almost everyone can't seem to keep their eyes off their phones. Everywhere, people are busy scrolling on social media posts, figuring out which selfies to show to their online buddies, or looking for a potential partner. It's as though these devices have taken over their lives.
Quality time is no longer given importance by many families, as kids and parents have become so caught up in their own virtual worlds.
Worse, there are people who still find time to look at their phones even while driving, not even caring about the dangers they're posing to themselves and others. Every year, records show that about 390,000 people get involved in vehicular accidents as a result of texting while driving.
Hopefully, with National Day of Unplugging, the need to stop all this madness will be given more emphasis. Taking place every 1st of March, the event invites everyone in the country to disconnect from their phones and instead connect with themselves as well as their loved ones in real time. It's a day that should drive home the point that we need to stop our mindless slavery to technology.

Why the Need to Unplug?
While our phones make it convenient for us to get in touch with our families, friends, and colleagues on a daily basis, keep us updated on the latest news, or entertain us when we're stuck in an extremely long queue, immersing ourselves in them 24/7 can bring us a number of downsides. These range from health issues such as eye damage, to psychological conditions such as depression, loneliness, and poor self-esteem. Too much use of these gadgets can also take a toll on the academic performance of kids and teenagers.
Here are a few reasons why cutting the virtual cord can be such a great idea for our wellbeing.
You get to be more physically active.
Has it been a while since you last took a stroll around your neighborhood? Is your phone always distracting you and preventing you from completing your workout regimen? If you put your phone away, you'll finally have the time to do some workouts that will give you that dream body you've always wanted to have.
You get to detoxify your mind.
Let's face it: Our phones are a huge necessity in our jobs. From reminding us of our daily tasks to keeping us in touch with our clients, colleagues, or bosses, they play a crucial role in our workplace. However, we must make it a habit to disconnect from our phones once we're out of our offices.
For instance, your leisure time with the family can suddenly get interrupted by a text coming from somebody asking for your assistance or opinion on certain matters. What's supposed to be a relaxing day for you would turn out to be a stressful one. This is why it's important to keep your hands away from your smartphone at least every once in a while.
You get to strengthen your relationship with others.
Another sad reality about technology and social media is that they cause strains in relationships. It's no longer uncommon to see many families in restaurants not talking to each other as they keep their eyes glued on their phones. Some wouldn't even bother eating at all anymore, believe it or not.
By putting our phones down and enjoying the company of our loved ones, we get to appreciate the bond we share with our spouse and children.
You get to reconnect with yourself.
When was the last time you contemplated the meaning of your life? With all the time spent on the online world, it's possible that you're already starting to neglect your aspirations and desires in life. Instead of wasting your time reading fake news on social media, think of the things you can do to achieve your goals.
These are just some of the many benefits we can get when we can spare some moments in our daily life without phones and gadgets to bother us. Imagine how our lives would change for the better if we get to imbibe the lessons learned on National Day of Unplugging?
Breast Cancer Patients Need Your Support
As we observe March 1—National Day of Unplugging, we can turn our attention to the people around us and to worthwhile causes that provide much-needed assistance to our less fortunate fellow Americans. For instance, there are people in your community who are stricken with breast cancer and badly need assistance. You can easily extend a helping hand to them by donating a vehicle you no longer need to us at Breast Cancer Car Donations.
Once we get hold of your auto donation, we'll sell it via auction and use the funds to support the comprehensive breast health services that our charity partners provide to all individuals who need them. These IRS-certified 501(c)3 nonprofit organizations offer free breast cancer screening to enable early detection of the life-threatening disease. They also undertake breast cancer prevention and education campaign while providing financial assistance as well as access to medical facilities for uninsured and underserved breast cancer patients so they can undergo full treatment and rehabilitation.
You will also personally benefit from your vehicle donation since you'll get to receive a top tax deduction after your vehicle gets sold.
For more information on our vehicle donation program, check out our FAQs page. For inquiries, you may call us at our toll-free hotline 866-540-5069 or send us a message online.
You can make your donation by filling out our secure online donation form or calling us directly. We accept almost all types of vehicles regardless of their age and condition. We also accept vehicle donations anywhere in the United States since we have car donation programs in all 50 states.

Your Car Donation Can Save Lives!
As you put your smartphones away for your own good to mark National Day of Unplugging on March 1, spare a thought for your fellow Americans stricken with breast cancer who are fighting to stay alive. Call us at 866-540-5069 and extend them your helping hand with your car donation!