National Cupcake Day: 4 Fun Cupcake Facts that May Surprise You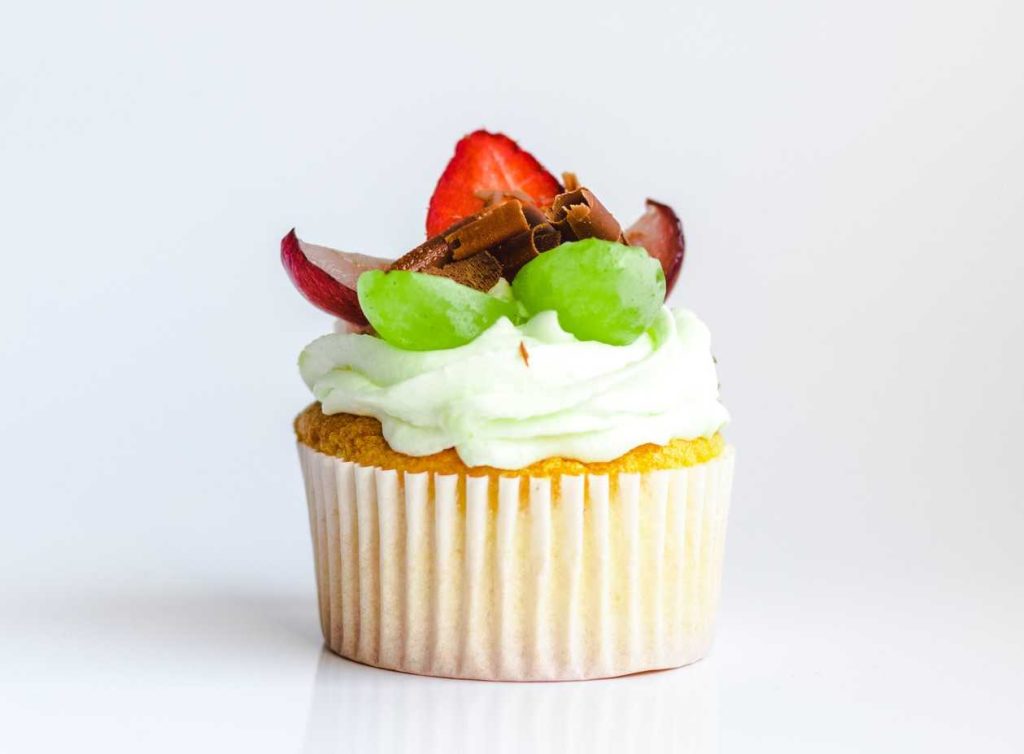 Get Cupcake Crazy on December 15th!
If there's one thing that most people find hard to resist, it's a cupcake that's both beautiful and delicious. Who wouldn't want to sink their teeth into one of those pretty little treats? More and more people have grown to love these mouth-watering desserts.
Since cupcakes are small cakes that are baked in cup-shaped foils, they won't fail to satisfy your sweet tooth without making you feel like you've had too much cake. Aside from this, you'll have plenty of gourmet flavors to choose from.
Although a cupcake isn't something that you should be indulging in every single day, feel free to get cupcake crazy on December 15th because it's National Cupcake Day!
The 4 Fun Cupcake Facts That You'd Want to Know
To celebrate National Cupcake Day, we've come up with these fun facts about your all-time favorite dessert:
1. Cupcakes were first mentioned in 1796.
Believe it or not, Americans were already eating cupcakes way back in the late 1700s. This sweet treat was first mentioned in 1796 in a cookbook entitled American Cookery by Amelia Simmons.
2. Cupcakes used to be called "number cakes."
Did you know that before cupcakes were called cupcakes, people used to call them "number cakes" or even "1234 cakes"? The first cupcake makers used these names so that they can easily recall the portions of the ingredients that are used to make them. To make a cupcake batter, they used 1 cup of butter, 2 cups of sugar, 3 cups of flour, 4 eggs, 2 cups of milk, and one spoonful of soda.
3. The British call their cupcakes "fairy cakes."
While American bakers use buttercream to make cupcakes, bakers from Britain use a lighter glacé icing and call their cupcakes "fairy cakes." Also, fairy cakes have their tops cut off and these are replaced by two pieces that look a lot like wings.
4. The world's largest cupcake weighed 1.224 lbs.!
The world record for the largest cupcake ever baked was made by the Merengue Bakery in California in 2009. That record-breaking cupcake weighed a whopping 1,224 lbs. and had over 2 million calories. Moreover, it was 4 feet tall and 10 feet in diameter.
You Can Help Make These Women Enjoy Life Once Again
As you enjoy your favorite cupcake flavors on National Cupcake Day, spare a thought to the suffering breast cancer patients in your local area. You can help them beat the disease, making them enjoy life once again, by donating any type of vehicle to us at Breast Cancer Car Donations.
We'll sell your vehicle at a top auction house in your area to generate funding for our nonprofit partners. These IRS-certified 501(c)3 nonprofits are committed to improving the overall well-being of breast cancer patients, particularly those who are uninsured and lack the financial means to pay for the cost of their treatment.
The proceeds from the sale of your donated vehicle will go directly to these nonprofits to support their life-saving programs. Thanks to your donation, our charity partners will be able to serve more of their beneficiaries, providing them with easy access to medical facilities where they can undergo all types of treatment, including surgery, chemotherapy, and radiation treatment.
These nonprofits also provide breast cancer survivors with follow-up care, including laboratory work, annual mammograms, and physician visits five years after remission. Other beneficiaries get to receive free breast cancer screening and prevention and education services.
You'll also reap benefits from your donation since it will entitle you to receive a maximized tax deduction. Expect a 100% tax-deductible receipt in your mailbox a few weeks after the sale of your auto donation. Using this receipt, you can then claim your tax write-off in the next tax season.
You also need not worry about how to dispose of your unwanted vehicle since we will provide you with our free pickup and towing service wherever you're located in the country. We will coordinate with a professional towing company in your area to haul your vehicle away at a date, time, and place most convenient for you.
The best reward you'll get, however, is the experience of feeling the joy and satisfaction of giving something that will help save lives.
You can donate not just a car but also almost any type of vehicle. Regardless of its physical state or working condition, we'll gladly take it off your hands at no cost to you.
For more information, feel free to check out our FAQs page. If you have questions, call us at 866-540-5069 or leave us a message here.
Sweeten Their Lives with a Car Donation

As you enjoy the sweetness of your favorite cupcake on National Cupcake Day this December 15th, considering helping make life sweet again for breast cancer victims when they get to beat the disease, thanks to your car donation. Call Breast Cancer Car Donations at 866-540-5069 or fill out our online donation form now!