National Compliment Day: 5 Reasons for Showering Deserving Folks with Kind Words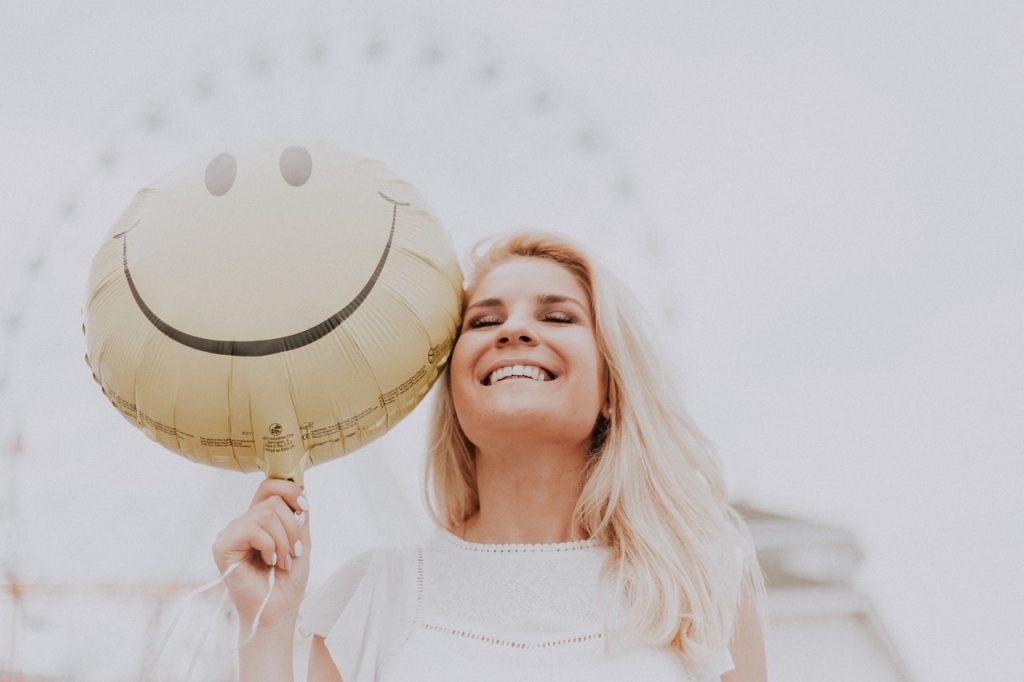 On January 24th, Get into the Habit of Boosting People's Morale
Compliments are like pats on the back that you receive for a job well done. They are sure to brighten your day and boost your mood.
We celebrate National Compliment Day every January 24th to provide an opportunity for everybody to benefit from the positive vibes brought by giving and receiving compliments.
Why Should You Give Compliments?
There are at least 5 great reasons why you should be generous in giving compliments.
1. Compliments are a great source of happiness.
You can show your appreciation to other people by giving them compliments. Your positive words can encourage them to do even better in the future.
2. Compliments motivate.
Praising people for their hard work, or for doing well, or even for something like their new hairstyle can give them motivation and confidence in themselves. This is especially important for people who are suffering from low morale or experiencing certain challenges in life. Your kind words can surely boost their spirits.
3. Compliments are an expression of love.
Giving compliments is one of the means to spread positivity, love, and kindness to the world. It's a simple act that can connect strangers, bring family and friends together, and show respect for one another.
4. Compliments build trust.
Sincere compliments can build trust among people. When you acknowledge someone, you enhance their self-esteem.
5. Compliments are free.
Compliments are simple and they are free. It won't cost you anything if you make a sincere compliment to someone to perk up their spirit.
Top 3 Ways to Celebrate National Compliment Day
Here are some great ideas on how you can celebrate National Compliment Day on January 24th. It's super easy to do.
1. Compliment a stranger.
Most of the time, you breeze through your daily routine without paying much attention to the people around you. Take the time out to compliment the person who makes your coffee every day or even your grumpy neighbor. You may be turning their frown upside down with your small action.
2. Spread compliments on social media.
Do not limit your reach to your immediate circle. Find something you like on social media and say something nice about it. If there's a particular person you wish to honor or praise, feel free to lavish them with your kind words. You can even use hashtags to make sure they are read by more people.
3. Pass it forward.
Challenge your friends to deliver compliments to deserving people on National Compliment Day.
Uplift Spirits of Suffering Breast Cancer Patients This Way
One of the best ways to make a person smile and lift their spirit is by giving them compliments. However, you need to do something more than that if you want to uplift the spirits of individuals who are fighting an uphill battle against breast cancer. Don't worry, making this extra effort to help them won't cost you anything and will actually even benefit you.
All you have to do to help struggling breast cancer patients in your local area is to donate any unneeded vehicle you have to us at Breast Cancer Car Donations. Such a donation can help save their lives.
Once we get hold of your car, we will promptly auction it off. We'll then use the generated funds to support the life-saving programs and services of our breast cancer-focused nonprofit partners.
Thanks to your gift, uninsured and underprivileged individuals in your community would be able to gain easy access to comprehensive breast health services, including various types of cancer treatment, follow-up care, cancer screening, and cancer prevention and education services.
Making a car donation to us is the simplest and most convenient way to dispose of an unwanted vehicle. You can make your donation in the comfort of your home with just a quick phone call to us. You also need not leave your house to hand over your vehicle to us.
In exchange for your contribution, we'll mail to you your 100% tax-deductible sales receipt a couple of weeks after your car gets sold. With this receipt, you can claim your top tax deduction in the next tax season.
We'll also haul off your unwanted vehicle for free at a date, time, and place convenient to you. This service is available in all 50 states.
However, the best reward you'll get is not a material thing. It's the joy and satisfaction you'll experience, knowing that your donation will be used to help save lives.
We accept nearly all types of vehicles, including those that have dents, scratches, and a few missing or defective parts.
If you have any questions or concerns, feel free to contact us at our toll-free hotline 866-540-5069. You may also write to us here. Feel free to visit our FAQs page to learn more about our donation program, including our donation process and your donation rewards.
Help Them Win Their Battle for Survival Today
It takes a lot of courage to do battle against a life-threatening disease such as breast cancer. Aside from complimenting breast cancer patients for their courage, you can give them a better chance of surviving their battle with your car donation. Call Breast Cancer Car Donations at 866-540-5069 or fill out our online donation form now!