National Christmas Lights Day: Safety Tips to Remember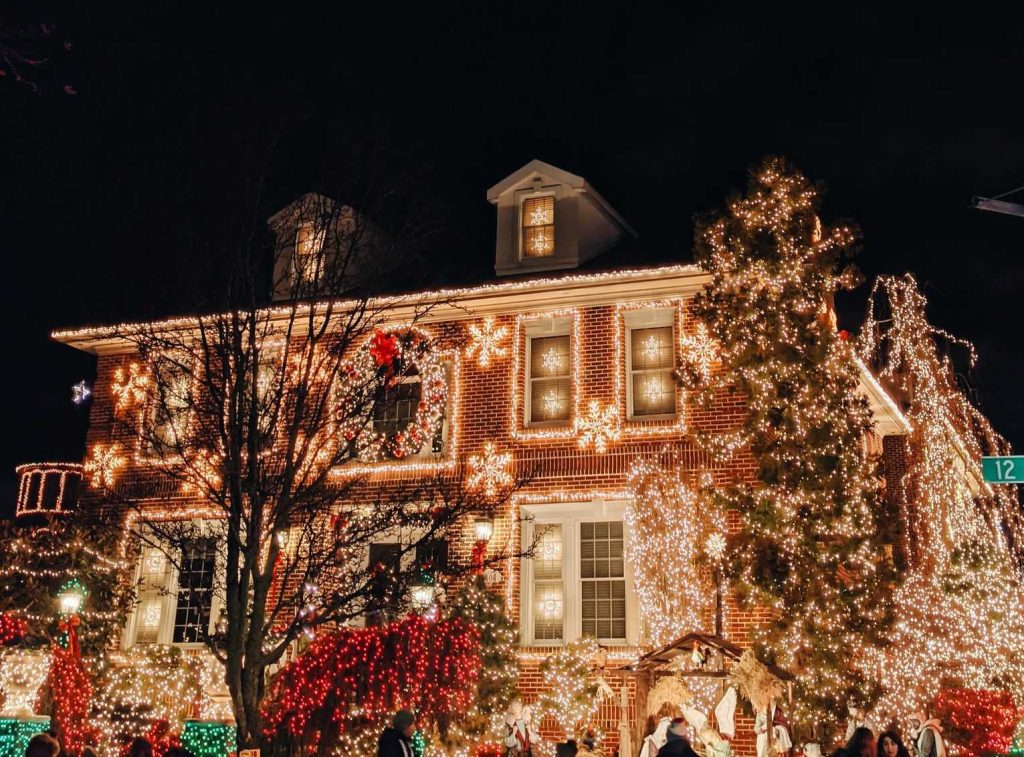 Ready to Welcome the Holiday Season on December 1st?
The holidays are upon us again and Christmas Day is just around the corner. What better way to welcome the month than by celebrating National Christmas Lights Day on December 1st with our friends and loved ones? There's nothing more festive and joyous than seeing the whole neighborhood come together to light up their Christmas lights.
The history of Christmas lights started on December 22, 1882, when Thomas Edison's good friend Edward H. Johnson decided to light up the Christmas tree in his New York home with 80 incandescent light bulbs. Before this became the norm, people used to decorate their Christmas trees with candles, which was a very unsafe practice that caused a lot of house fires. Although the practice of using Christmas lights started in 1882, this wasn't popularized until decades after.
In celebration of the National Christmas Lights Day, everyone is encouraged to take out their Christmas lights from storage and decorate their halls, patio, decks, trees, and buildings with bright and colorful lights.
5 Christmas Lights Safety Tips
Unless you're willing to run the risk of burning your house down during the holiday season, it's best to practice caution when using your Christmas lights. To help you keep your family safe while you celebrate National Christmas Lights Day on December 1st, here are some tips:
1. Avoid using old or damaged Christmas lights.
Before plugging in your lights, make sure they're still in their best condition. If you notice any frayed wires or parts without bulbs, don't hesitate to dispose of your set and buy yourself new ones. This will help you avoid accidents and fires.
2. Use LED lights.
LED lights, unlike traditional Christmas lights, are cool to the touch and won't easily get hot after long hours of use. Since overheating is one of the most common reasons why a bulb can start a fire, you won't have to worry about this if you're using LED lights. As a bonus, the use of LED lights is also a great way to reduce your electricity bill.
3. Use outdoor-rated lights to decorate your patio or deck.
When buying lights for your patio or deck, you have to make sure that the lights you're buying are rated for outdoor use. You can easily identify them by looking at the color of its UL mark. Red means it's safe to use both indoors and outdoors while green holographic UL usually means it's for indoor use only.
4. Use an outdoor outlet.
When setting up your Christmas lights outdoors, be sure to have an outdoor extension cord as well. This way, you won't have to run your Christmas lights through your door or window which can cause the wires to break or be frayed from pressure. This could pose a fire hazard and cause electrocution.
5. Don't overload the extension cords.
Before using an extension cord for your Christmas lights, be sure that you check their wattage. Gauge how many sets of Christmas lights you can plug into it. You can check the wattage rating on the box or at the back of your extension cord. If you exceed the rating, this could cause an overload, sparking a fire.
Light Up the Lives of Breast Cancer Patients!

National Christmas Lights Day on the 1st of December is also an opportune time to light up the lives of disconsolate individuals diagnosed with breast cancer. You can bring cheer and hope to them by simply donating any vehicle you no longer need to us at Breast Cancer Car Donations.
We'll sell your vehicle through an auction and use the proceeds to support the critical programs and services of our nonprofit partners. These IRS-certified 501(c)3 nonprofit organizations provide comprehensive breast health services to all who need them, with uninsured and underserved breast cancer patients as their primary beneficiaries.
These patients are given easy access to medical facilities where they can undergo all types of treatment, including surgery, chemotherapy, and radiation treatment.
These charities also provide breast cancer survivors with follow-up care, including laboratory work, annual mammograms, and free medical checkups. Other beneficiaries get to receive free breast cancer screening and prevention and education services.
You'll also benefit from your charitable contribution since it will entitle you to receive a top tax deduction in the next tax season. Moreover, we'll provide you with our free pickup and towing service. You can get this service anywhere in the United States.
The most satisfying reward you'll get, however, is the awesome experience of doing an act of charity that will help save lives.
You can donate not just a car but also almost any type of vehicle regardless of its age or condition.
For more information on our vehicle donation program, head over to our FAQs page. If you have any questions, call us at 866-540-5069 or write to us here.
Spark Hope in the Hearts of Breast Cancer Sufferers Today!
On National Christmas Lights Day on December 1st, provide sparks of hope to needy breast cancer patients in your community. Keep their spirits up with your vehicle donation. Call Breast Cancer Car Donations at 866-540-5069 or fill out our online donation form now!