National Cholesterol Education Month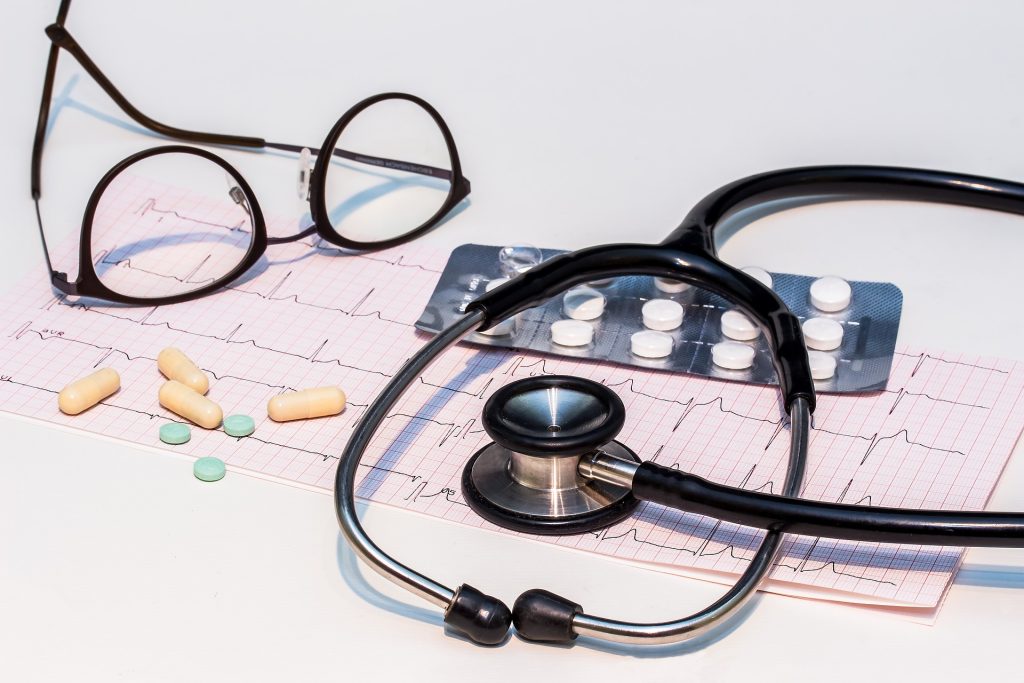 National Cholesterol Education Month: Know What to Do to Prevent Heart Disease
Did you know that almost one-third of the adult population in the United States has high cholesterol? That figure translates to more than 102 million Americans! It's no wonder that heart disease has been named as the No. 1 killer in our nation.
If you're not aware yet, September is National Cholesterol Education Month. It's the time of the year when we need to be reminded of getting our cholesterol levels checked. The occasion also encourages us to learn more about the importance of maintaining a healthy lifestyle and what we can do to prevent our cholesterol from rising to dangerous levels.
What's the Deal with Cholesterol?
So, why should we make a big fuss of this fatty substance? To name a few of its crucial roles, cholesterol produces Vitamin D and hormones, helps digest fats in our bodies, and improves metabolism.
Too much of it, however, can lead to obesity, cardiovascular diseases, and type 2 diabetes, which is why we must maintain a moderate level of cholesterol in our body at all times.
Adults aren't the only ones to fall victim to the dangers of high cholesterol. In fact, it's also pretty common for kids to have elevated levels of cholesterol. If this is not checked, there's a good chance they'll encounter heart problems and even suffer from stroke as they grow older.
Your Cholesterol Level
We hate to break it to you, but our body is unable to show early indicators of high cholesterol levels. While some health indicators may be easier to see, this is unfortunately not the case with our cholesterol level.
The only way to find this out is through a simple blood test, medically known as a lipoprotein profile. The examination measures both LDL (bad) and HDL (good) cholesterol, as well as our triglycerides. If you still haven't had yourself checked, this month would be a perfect time!
'Can I Get My Cholesterol Checked Every Month?'
Nope. Ideally, people aged 20 years and older should have their checkup every five years, as recommended by the National Cholesterol Education Program (NCEP).
Medical experts strongly suggest cholesterol screenings for young adults with risk factors for coronary heart disease. These include high blood pressure, obesity, diabetes, smoking habits, and their family history.
As for kids and teens, they too, are advised to have their cholesterol checked. These are children who are overweight or have a family history of high cholesterol or heart diseases. Apart from our lifestyle and diet, genetics can also play a huge role.
'What Can I Do to Lower My Cholesterol Level?'
If you're among the hundreds of millions with high cholesterol level, your doctor might have already prescribed you certain medications. While these medications may check the rise of your cholesterol level, making lifestyle changes is also advisable. The healthier our habits are, the less likely are we to suffer from having a high cholesterol level.
Here are four tips to prevent your cholesterol level from rising:
Change your diet or at least some of it.
As much as possible, reduce your intake of foods rich in saturated and trans fats. These would include dairy products, red meat, cookies, cakes, and ice cream. Focus more on foods with high omega-3 fatty acids such as walnuts, salmon, tuna, and sardines.
Maintain an active lifestyle.
If you haven't been exercising lately, it's time you get back on track! It doesn't have to be a long and strenuous one – at least 2.5 hours of sweating out in a week is already enough. Whether it's jogging around in your neighborhood, hitting the gym or simply doing a home workout, keeping yourself physically active will greatly help in lowering your cholesterol level.
While smoking is mostly known for its contribution to lung cancer, it can also lead to an elevated cholesterol level. Within a year of being nicotine-free, risks of developing a heart disease tend to drop by 50 percent. So, start throwing your cigarette packs now before it's too late!
Overweight individuals are more likely to suffer from heart problems. If you happen to have put on a few pounds, try to include more activities in your routine and, more importantly, eat more healthy foods. Take the stairs instead of the elevator, bike or walk your way to nearby places, replace sugary foods with fruits, and keep a daily track of your calories.
Help Fight Another Life-Threatening Disease: Breast Cancer
Heart disease is the leading cause of death in the United States. You know what's next? Cancer.
More than 200,000 women are diagnosed with breast cancer in the United States yearly. The victims are everywhere. You must have known people close to you or in your community who have been stricken by this devastating disease.
You are not powerless to help these people. You can actually help save their lives. How? Donate your old and unwanted vehicle to us at Breast Cancer Car Donations. We sell at auction all vehicles donated to us and use the proceeds to support the fight against breast cancer and provide vital assistance to its victims.
Your charitable contribution will even enable you to receive rewards including a hefty tax deduction.
To know more about Breast Cancer Car Donations, our donation process, how you can earn tax deductions and other benefits from your donation, the types of vehicles you can donate, and other related matters, feel free to call our toll-free 24/7 hotline 866-540-5069. You can also visit our FAQ's page or contact us online.
You can make your car donation by filling out our online donation form. We accept vehicle donations anywhere in the United States since we have car donation programs in all 50 states.
To mark this year's National Cholesterol Education Month, give us a call at 866-540-5069 and get started with your car donation for the benefit of breast cancer sufferers.