National Cheer Up The Lonely Day: 4 Common Causes of Loneliness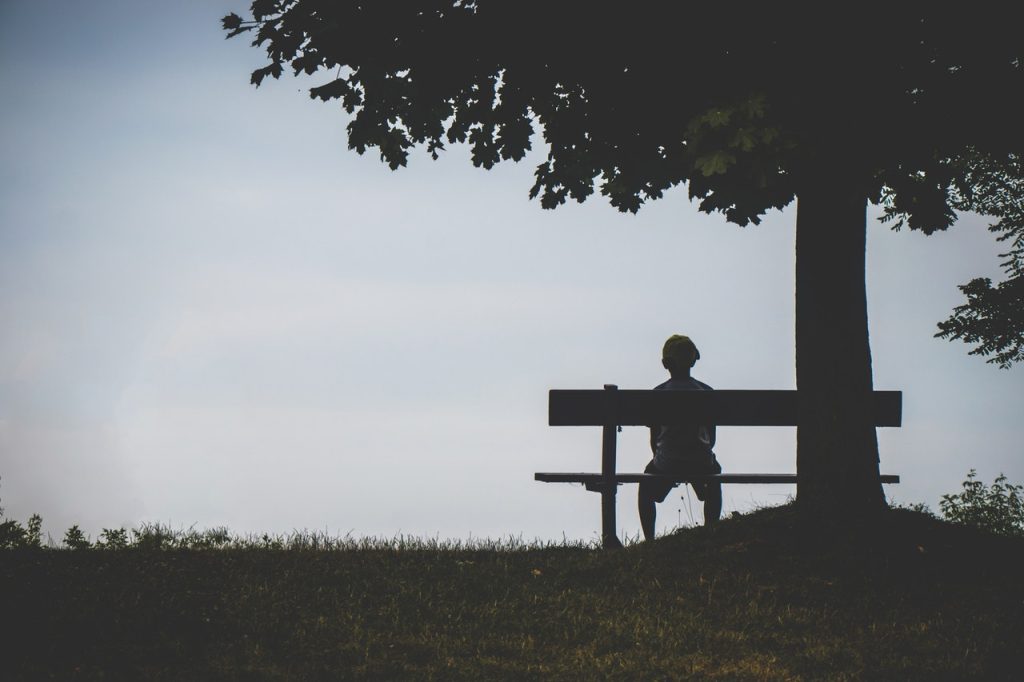 Get to the Root of Your Loneliness!
People who establish and maintain strong connections with others tend to be healthier, happier, and more productive. These outgoing folks typically feel happier if they're in a crowd rather than alone.
Conversely, those who lack intimacy and close relationships usually feel left out, isolated, and painfully disconnected. However, not all loners or introverts are lonely. It's because feeling lonely isn't the same as being alone. Many introverts would rather enjoy their own company than be in a crowd.
If you're one of the lonely people out there, you'd want to get to the root of your loneliness and learn how to overcome this problem.
A Closer Look at the Common Causes of Loneliness
People experiencing loneliness usually think that nobody shares their concerns or understands how they feel. As their feelings of isolation increase, they find themselves believing that there's no way out.
Getting to the root of one's loneliness and getting professional help, if necessary, is extremely important. In observance of National Cheer Up the Lonely Day on July 11th, Breast Cancer Car Donations invites you to look at loneliness straight in the eye by checking out the possible reasons why you struggle with it.
1. Poor Self-Awareness
Self-awareness refers to a person's ability to be aware of their thoughts, emotions, beliefs, desires, and expectations. Loneliness is often rooted in the lack of a genuine connection with oneself. When someone isn't genuinely connected with themself, they develop a habit of ignoring their mind by distracting themself from their thoughts and emotions, causing them to feel miserable deep inside.
2. Values Misperception
The values that a person hold reflect their aspirations, ideals, and other things that matter most to them. Being around people who share the same values is one of the best ways to fight loneliness. However, individuals who don't have a clear perception of their values tend to associate themselves with those who have conflicting values. When a person experiences values confusion, they're likely to experience chronic loneliness and disconnection.
3. History of Trauma
Although the term trauma encompasses a wide range of experiences, it's essentially rooted in painful, disturbing, and terrifying events that lead to a sustained anxiety response. For instance, if an individual experienced abuse as a child, they develop a lasting fear of those who have the same gender as their abuser. For this reason, having a history of trauma can make it difficult for someone to establish connections with many people.
4. Social Anxiety
Maintaining close social connections can be especially difficult for people who struggle with social anxiety. This condition is rooted in the fear of being judged by others and appearing too anxious in the presence of others.
Here's How You Can Cheer Up Breast Cancer Sufferers in Your Area
Among the lonely people in the world who badly need cheering up are those suffering from life-threatening diseases such as breast cancer. The best way to cheer them up is to give them hope that they will eventually overcome their affliction.
There's a simple way of giving such hope to the struggling breast cancer patients in your local community. If you have an old and unwanted car, that's all you need to help those folks. All you have to do is donate that vehicle to us at Breast Cancer Car Donations.
We'll auction off your donated auto to provide funding for the life-saving programs of our breast cancer-focused charity partners. Thanks to your donation, these IRS-certified 501(c)(3) nonprofits will be able to provide more uninsured and indigent breast cancer patients with easy access to top cancer centers as well as financial assistance to cover the costs of their treatments, doctor consultations, hospital fees, medications, and other essential health care services. Your donation will also enable our charity partners' other beneficiaries to receive free breast cancer screening as well as prevention and education services.
Donating a vehicle to us will only take a couple of minutes of your time in the comfort of your home. Just contact us and let us know about your intention. We'll then arrange a time and place for the free towing of your vehicle anywhere in the United States.
Your donation will also benefit you in more ways than one. It will entitle you to claim the maximum tax deduction in the next tax season. We'll send you your 100% tax-deductible sales receipt following the auction of your vehicle.
On top of the material rewards that will come your way, you'll also experience the priceless joy and satisfaction of doing an act of charity meant to help save lives.
To learn more about our vehicle donation program, including our quick and easy donation process, head over to our FAQs page. Got some questions? Call us anytime through our toll-free hotline at 866-540-5069 or write to us here.
Be a Bringer of Hope Today!

Bringing hope to struggling breast cancer patients is the most meaningful way you can celebrate National Cheer Up Day. Your car donation will help them beat the terrible disease. Donate by calling Breast Cancer Car Donations at 866-540-5069 or filling out this form now!