National Caregiver Appreciation Month: 7 Thoughtful Ways of Thanking Caregivers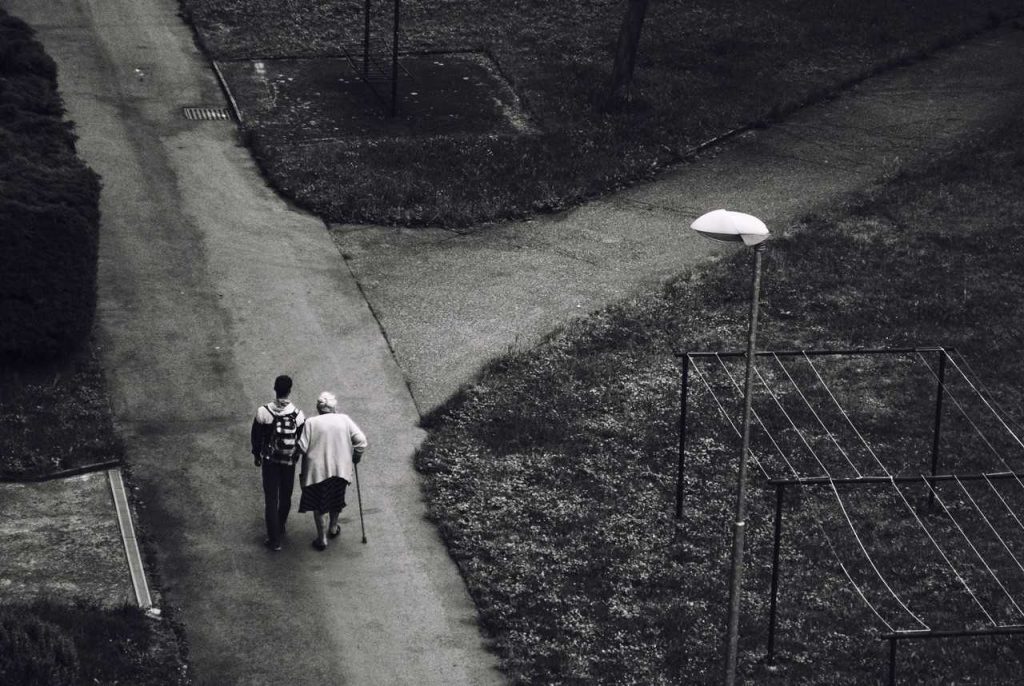 This November, Show Your Family Caregiver How Grateful You Are for Their Service
The term "caregiver" is used to describe someone who provides care to another person in need of assistance. The caregiver's ward can be a disabled child, an elderly individual, or someone who is seriously ill. The caregiver can either be a professional who gets paid to take care of sick or disabled individuals, or an informal one, such as a family member taking care of an elderly or sick relative.
Caregiving can be an exhausting job, sometimes even requiring the caregiver to work around the clock. This is especially true for family caregivers who aren't even compensated. We rarely hear any complaints from them even though the work they do is tiring at times.
Regardless of what responsibilities or tasks our caregivers do, they deserve to be appreciated and shown gratitude. This November is National Caregiver Appreciation Month — an opportune time to honor all the men and women who have dedicated their lives to providing care for those who need it.
It takes a high level of commitment, dedication, and selflessness to become a caregiver, so it's only right that we appreciate the noble service that they do.
Breast Cancer Car Donations offers seven thoughtful ways of showing your gratitude and appreciation to your family caregiver:
1. Buy them their favorite snack or drink. This can be enough to brighten up their day.
2. Do you have a special talent? Share this with your caregiver! For example, if you're good at singing, offer to sing them their favorite song.
3. Always say "please" before telling them to do something and "thank you" for everything they do.
4. Offer them some time off. Taking over their responsibilities for a while is a considerate way of thanking them.
5. Give them a day of relaxation by treating them to a spa massage.
6. Make a self-care package for them. You can include chocolates, gift cards, medicines, and other personal care items.
7. Show an interest in their life outside of the caregiving work that they do. This will show that you value them. This way, you'll get to know them better.
Help Save the Lives of Women Struggling with Breast Cancer
Breast cancer patients may require caregivers during their treatment and recovery period. These caregivers may help feed, dress, and bathe their patients among other tasks. Lucky are those patients with loved ones who can act as caregivers.
Sadly, however, many breast cancer patients don't have a family caregiver or can't afford to hire one. These are the financially struggling patients who can't even afford to pay for the costs of their treatments. They can only hope for a miracle to stay alive.
The good news is that you can help provide them such a "miracle." If you have an extra vehicle that you don't need anymore, you can use this to help save their lives. All you have to do is hand over that car to us here at Breast Cancer Car Donations.
We'll sell your vehicle through an auction and use the proceeds to support the breast cancer assistance programs and services of our charity partners. These IRS-approved 501(c)(3) nonprofits cater to uninsured and underserved breast cancer patients, providing them with financial assistance and easy access to medical facilities where they can undergo full treatment. These charities also provide breast cancer survivors with follow-up care. Other beneficiaries get to receive free breast cancer screening and prevention and education services.
Donating a vehicle to us is not only a stress-free way to get rid of an unneeded vehicle, but it's also a rewarding one. We'll be giving you valuable perks and incentives to thank you for your charitable donation. They include providing you with our free car towing service and making you eligible to receive a maximized tax deduction that you can use to reduce your taxable income in the next tax season.
The best reward you'll get, however, is knowing that your car donation will help build a brighter future for needy women diagnosed with breast cancer in your area.
We welcome almost any type of vehicle that you can think of. We're not choosy at all and will accept even vehicles that are no longer in good condition or not running anymore.
We accept vehicle donations in all 50 states plus the District of Columbia. We'll be happy to take your donation and haul it off for free regardless of your location.
For more information on our vehicle donation program including the specifics on becoming a car donor, feel free to visit our FAQs page. You can also call Breast Cancer Car Donations at 866-540-5069 or leave us a message here if you've got other concerns or inquiries.
Support the Fight Against Breast Cancer Today!

Make a difference by becoming a car donor! Your unwanted vehicle can help give suffering breast cancer patients a fighting chance to beat the disease. Call Breast Cancer Car Donations at 866-540-5069 or fill out our online donation form now!