National Cancer Prevention Month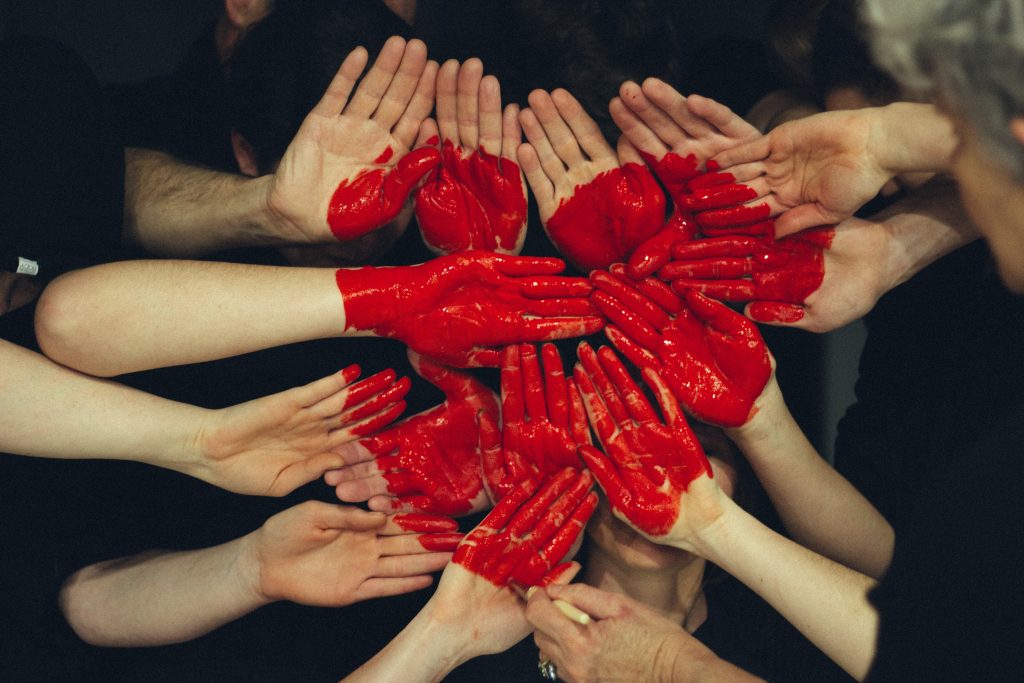 National Cancer Prevention Month: Help Spread Breast Cancer Awareness
This February, being National Cancer Prevention Month, let's all join hands in an intensified effort to fight breast cancer, a disease that has already killed tens of thousands of women in the United States in the last few years alone. One way to fight breast cancer is by joining the campaign to spread awareness of the devastating disease, including it early symptoms, and what to do in case you exhibit these symptoms.
Health authorities have projected that this 2018, an estimated 266,120 new cases of invasive breast cancer would be diagnosed in women in the U.S., along with 63,960 new cases of non-invasive (in situ) breast cancer. As of January 2018, there are more than 3.1 million women with a history of breast cancer in America, including women currently being treated and women who have finished treatment.
Every year, thousands of women are diagnosed with breast cancer. They can be your wife, your mother, your sister or aunt, your grandmother, or even just your friend. Some are lucky enough to have it detected early, leading to early and less expensive treatment. However, some cases are diagnosed late, which could result in longer, more painful, and more expensive treatment that could still prove insufficient in the end, leading to the patients' demise.
The National Cancer Prevention Month is the best time to spread breast cancer awareness and to help fight breast cancer through your car donations. Many of those afflicted with breast cancer are hesitant to obtain screening because of lack of financial resources. Breast Cancer Donations works by gathering the necessary funds through donated vehicles to support some of the most reputable nonprofit organizations in the country that are on a mission to spread breast cancer awareness and fight this dreadful illness.
Fighting Breast Cancer through Car Donations
Making a car donation is one of the best approaches to fight the scourge of breast cancer. Decide to donate an old car or truck today and contribute to a worthy cause. Giving away an old vehicle to Breast Cancer Car Donations follows a simple and quick process.
First, fill out our online donation form or call us at 866-540-5069. Provide us all the pertinent information related to your car, including the year it was purchased, the make and model, and your location.
A licensed towing company from your area will pick up your vehicle for free and deliver it to us at Breast Cancer Donations.
We will then put your vehicle on the auction block. Once it is sold, we will immediately transfer the proceeds to our charity partners that will use the funds to pursue their programs all designed to help uninsured and underserved breast cancer patients.
A few days later, we will mail you your tax-deductible sales receipt, which you can use when you claim your tax deduction while filing your income tax return.
Help save lives by donating your old, idle vehicles this National Cancer Prevention Month. We at Breast Cancer Car Donations accepts nearly all types of vehicles including RVs, boats, trucks, motorcycles, SUVs, and vans. We also accept golf carts, jet skis, airplanes, as well as farm equipment.
The Benefits of Donating a Car to Charity
Donating an old car that you no longer use far outweighs selling it on your own. You may not realize it just yet, but donating a vehicle comes with various benefits.
The funds from your donated vehicle can help save the lives of breast cancer victims.
You will have the opportunity to help people truly in need without opening your wallet.
Donating a car means freedom from costly repairs and maintenance and freedom from the hassles of selling your car.
The process involved in donating a car is fast and easy.
You will have more space in your yard or garage.
You will obtain a handsome tax deduction.
Donate a Car and Help Save Lives
Donating an old or used vehicle this National Cancer Prevention Month can help save lives of those with breast cancer. Take the plunge and start the car donation process today. Contact us at 866-540-5069. Donate today.