National Cancer Prevention Month: Reduce Your Risk with These 6 Practical Tips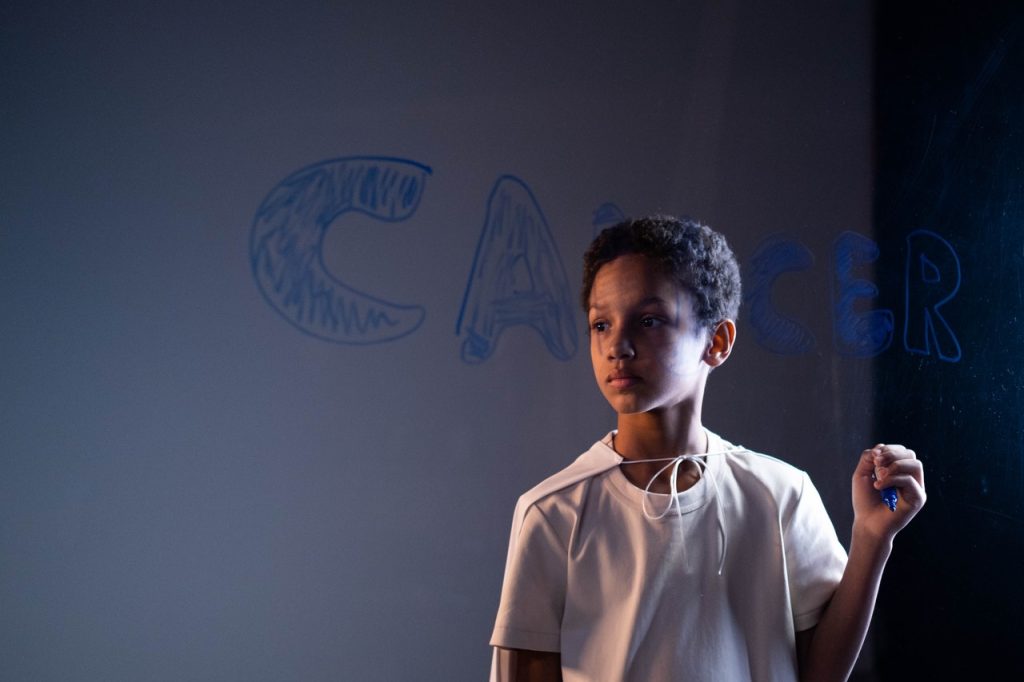 Help Promote Awareness of the Disease This February
Cancer is the second leading cause of death in the United States. In 2018, the Centers for Disease Control and Prevention (CDC) reported 599,274 deaths from different types of cancer. That's why it is imperative to promote awareness of cancer and how people can reduce their risks of developing the life-threatening disease.
Many factors contribute to the growing rate of cancer cases in the country. Among them are smoking, unhealthy diet and lack of physical activity, excessive exposure to the sun and other radiation, as well as viruses and other infections.
While the disease is not 100% preventable, there are things that people can do to reduce its risk factors.
February is recognized as National Cancer Prevention Month. It is an entire month devoted to encouraging people to follow certain measures to prevent cancer, including modifications of their lifestyles.
Here are some practical ways to reduce your risk of getting cancer.
1. Don't smoke.
Smoking is closely linked to cancer of the lung, mouth, throat, larynx, pancreas, bladder, cervix, and kidney while chewing tobacco is one of the main causes of cancers in the oral cavity and pancreas. Secondhand smoke is also a factor in developing cancer, so if you are a smoker, you can do yourself and the people around you a big favor by dropping the habit.
2. Eat healthily.
You can reduce your risk of getting certain cancers by including cruciferous vegetables, beans, and berries in your diet. Take care of your body by limiting your intake of processed food. Drink moderately because alcohol is also linked to breast, colon, lung, kidney, and liver cancers.
3. Be physically active.
Maintain a healthy weight because obesity increases your risk of developing cancer. Make sure to include at least 30 minutes of physical activity in your schedule to achieve the best results.
4. Protect yourself from the sun.
Skin cancer is the most common type of cancer among Americans. According to The Skin Cancer Foundation, more than 9,500 people are diagnosed with skin cancer in the U.S. every day and two people die of skin cancer every hour. So don't shrug off those sunburns and protect yourself by avoiding the midday sun. Keep applying sunscreen and avoid tanning beds and sunlamps, which can damage your skin as much as the regular sun.
5. Get vaccinated.
Getting vaccinated for Hepatitis B reduces your risk of developing liver cancer later in life. Getting a shot for human papillomavirus (HPV) can help prevent cervical and genital cancers.
6. Get regular medical checkups.
Make sure to protect your health by visiting your doctor for your annual medical checkup. You can also do regular self-checks for cancer symptoms. Regular medical checkups help detect cancer early, thus increasing the success rate of treatment.
Reach Out to Needy Breast Cancer Patients
The best way to observe National Cancer Prevention Month this February is by helping out impoverished breast cancer patients in your local area who have little or no access to essential healthcare and treatment mainly due to poverty.
You can easily reach out to them by donating your old and unwanted car to us at Breast Cancer Car Donations. We'll auction off your vehicle to help provide funding for our IRS-certified 501(c)(3) nonprofit partners.
These charities are dedicated to providing comprehensive breast health services to all needy individuals. They provide cash-strapped breast cancer patients with easy access to medical facilities where they can undergo all types of treatment prescribed to them by their doctors. They also offer free breast cancer screening, follow-up care after treatment, and other breast cancer prevention and education services.
We offer the most convenient way for you to dispose of a vehicle that you no longer want. Check here for the comprehensive list of vehicle types that we welcome in our program.
We'll pick up and tow your vehicle at absolutely no cost to you and wherever it is located in the United States.
Furthermore, your charitable contribution will entitle you to receive the maximum tax deduction in the next tax season.
Aside from the material rewards, you'll find awesome satisfaction in knowing that your act of charity will be used to help save lives.
If you want to know more details about our vehicle donation program, check out our FAQS page. If you have inquiries or concerns, you can give us a call at 866-540-5069 or leave us a message here.
Help Save Lives Today!

When you donate your old car to Breast Cancer Car Donations, you are not only getting rid of an unwanted auto, but you are also gifting indigent breast cancer patients with the hope that they can survive their ordeal. What are you waiting for? Donate to us by calling 866-540-5069 or filling out our online donation form now!