National Cancer Prevention Month: 7 Healthy Habits to Prevent Cancer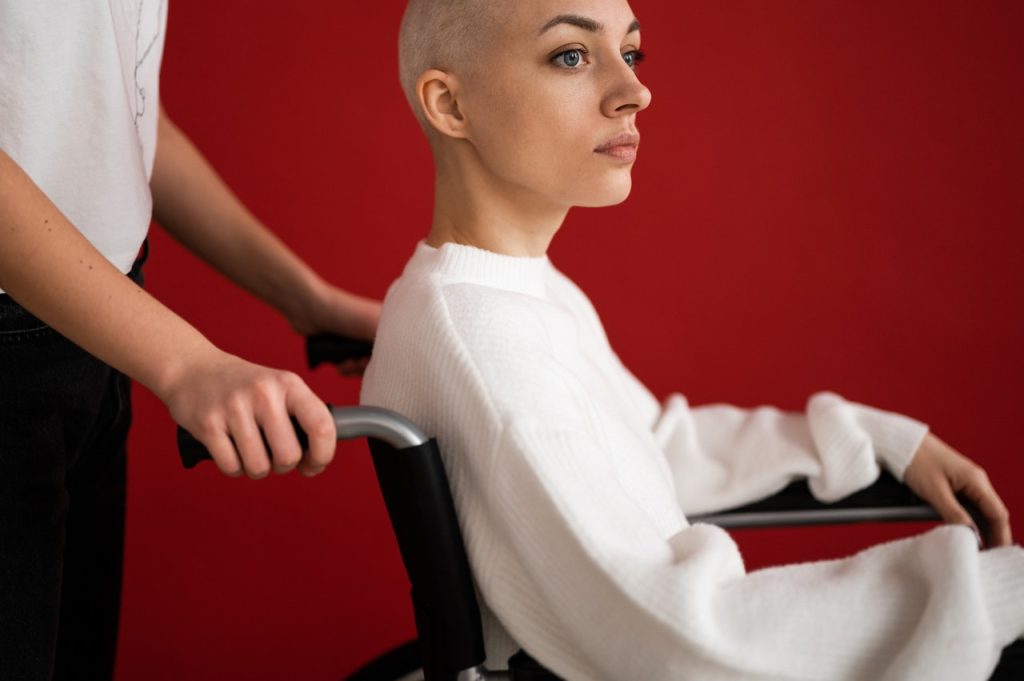 This February, Know How to Lower Your Risk of Cancer
Did you know that in the United States, studies show that 1 in 2 women and 1 in 3 men will develop cancer in their lifetime?
While these statistics sound upsetting, we're lucky enough to be living in an age when cancer treatment has become much more advanced and effective. Medical experts have made significant gains in understanding the biology of cancer cells. They've also improved cancer diagnosis and treatment.
Moreover, experts have pointed out certain ways by which people can prevent contracting cancer. Incorporating these ways into your day-to-day routine can certainly lower your risk of cancer and improve your overall health.
How to Live a Cancer-Free Life
In observance of National Cancer Prevention Month this February, Breast Cancer Car Donations shares seven well-proven cancer-fighting habits:
1. Eat a healthy balanced diet.
A well-balanced diet goes a long way. Though making healthy food choices may not guarantee 100% cancer prevention, it can reduce your risk. That said, keep these guidelines in mind:
Include fruits and vegetables in every meal.
Choose brown rice, whole wheat bread, and whole-grain cereal over their refined counterparts.
Choose fish or chicken over red meat.
Cut back on fast food and store-bought snacks, especially those that are high in bad fats.
Limit your intake of processed meat.
Get your daily dose of vitamin D.
2. Exercise regularly.
Living an active lifestyle is more than just getting you in shape; it can actually help you fight certain illnesses such as heart disease, chronic pain, and yes, cancer. In fact, numerous studies have linked physical activity to a reduced risk of colon, breast, and possibly reproductive cancer. Plus, it's one of the most effective ways to combat obesity, which happens to be a risk factor for cancer.
3. Avoid too much sun exposure.
Skin cancer is the most common form of cancer, which is why you should always keep your skin protected from the sun. Make it a habit to put on sunscreen (preferably with an SPF of at least 30) before you go out, particularly on a hot day. As much as possible, stay out of the sun between 10 a.m. and 4 p.m. as these are the times when the rays are strongest.
4. Don't smoke.
Smoking has long been linked to many types of cancer including lung, mouth, larynx, throat, bladder, cervix, kidney, and pancreas cancer. Whether you're a regular or occasional smoker, you better kick the habit. We understand how difficult it can be to stop, so we suggest you start with baby steps, get a strong support system, or join a support group. A good trick for chain smokers is to limit their sticks to only thrice a day, then to twice, then once, until such time that you find yourself no longer craving for tobacco.
5. Drink moderately.
Excess alcohol can increase the risk of cancers of the mouth, liver, colon, larynx, esophagus, and breast. If you're an alcohol drinker, limit yourself to an average of one drink a day.
6. Get plenty of sleep.
Aim to sleep at least seven to eight hours each night. Although there's not enough scientific evidence correlating cancer with lack of sleep, studies show that insufficient sleep can lead to obesity, which increases a person's risk of getting cancer.
7. Get screened regularly.
One of the best ways to protect yourself against cancer is by scheduling preventative screenings with your doctor. Detecting cancer during its early stages makes treatment easier and less costly.
Extend a Helping Hand to Needy Breast Cancer Patients
If you have an old car that you've been meaning to dispose of, this National Cancer Prevention Month of February may just be the best time to do it. By donating that vehicle to us at Breast Cancer Car Donations, you get to help indigent women in your area who are battling breast cancer.
We'll auction off your donated auto to provide funding for our breast cancer-focused charity partners. These IRS-certified 501(c)(3) nonprofits are dedicated to providing comprehensive breast health services to all qualified individuals. They provide uninsured and destitute breast cancer patients with financial assistance to cover the cost of their treatments, other hospital bills, medications, and follow-up care. Other beneficiaries get to receive free breast cancer screening, diagnosis, as well as prevention and education services.
Donating to us will only take a couple of minutes of your time in the comfort of your home. Just contact us and let us know that you're donating a vehicle. We'll then arrange a time and place for the free towing of your vehicle anywhere in the United States.
Your donation will also entitle you to claim the maximum tax deduction in the next tax season. We'll send you your 100% tax-deductible sales receipt following the auction of your vehicle.
On top of the material rewards that will come your way, you'll also experience the priceless joy and satisfaction of doing an act of charity that will help save lives.
Got a question for us? Get in touch with us at 866-540-5069 or leave your message here. You may also browse through our FAQs page to learn more about our vehicle donation program, including our quick and easy donation process.
Help Save Lives Today!

Taking part in our vehicle donation program is a decision you'll forever treasure. You'll help save lives while getting your share of rewards for your charitable contribution. What are you waiting for? Call Breast Cancer Car Donations at 866-540-5069 or fill out this form now!