National Brain Cancer Awareness Month: 5 Ways to Help a Brain Cancer Patient Keep a Positive Attitude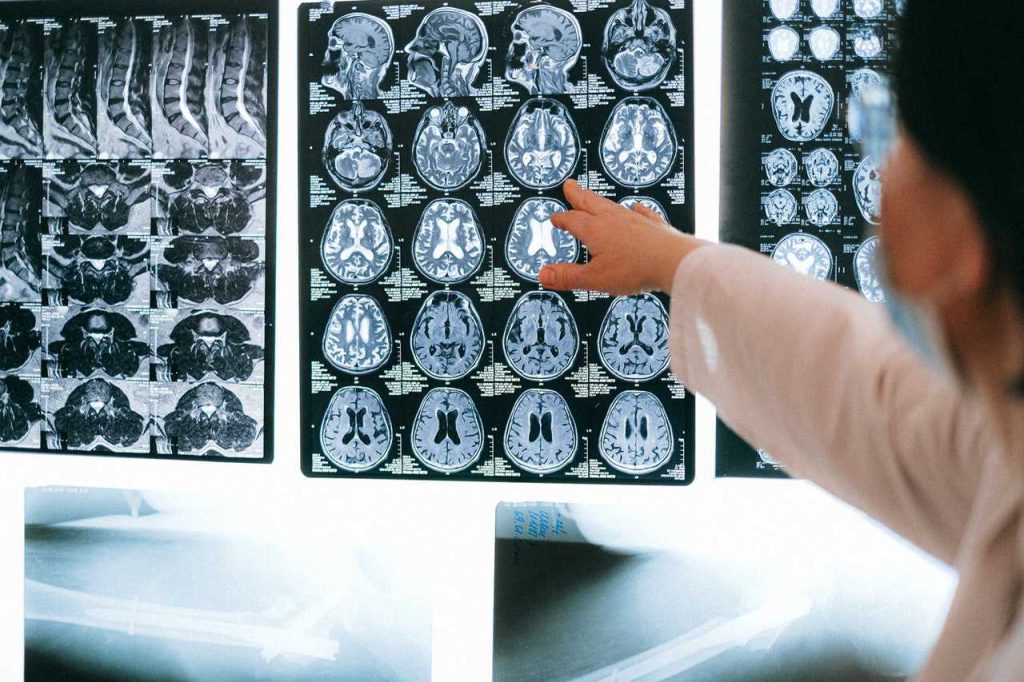 Learn How to Combat Feelings of Negativity
Getting a brain cancer diagnosis can turn a person's world upside down. Many of those who face this disease know all too well the stark realities that come with it.
If you're dealing with brain cancer, it may seem virtually impossible to maintain a positive outlook. However, research shows that a positive attitude can play an important role in how patients handle cancer treatments. Besides lowering blood pressure, a bright outlook is also an effective stress reliever. Additionally, it can encourage the patient's family members to create a more nurturing environment.
It's important to note that keeping a positive mindset doesn't necessarily mean that you should shun negative emotions. However, it does require you to learn how to combat feelings of negativity through helpful coping techniques.
You Can Cultivate Positivity Even If You Have Brain Cancer
Anyone facing brain cancer deserves to be at peace with themself. Since May is National Brain Cancer Awareness Month, Breast Cancer Car Donations shares these five ways by which a person diagnosed with brain cancer can still keep a positive attitude.
1. Focus on what matters most.
What matters to you the most? For some people, it's their family and friendship. For others, it's their career or pets. Focusing on them will give you a sense of purpose as you battle brain cancer.
2. Surround yourself with positive people.
Negativity can come from the people around you. As you think about what matters most, it's best to also let go of toxic relationships that can negatively affect your mood. Identify encouraging and supportive relationships with friends and family. You can count on these people to be there when you need them the most.
3. Keep a gratitude journal.
When it's hard to stay positive, keeping a gratitude journal can help you focus on what makes you happy. Think about the things or people you're grateful for and write them down in a notebook. A study from Harvard Health Publishing shows that people who wrote the things they were thankful for had a more positive outlook on life.
Aside from writing it down, you can be more grateful by thanking someone, counting your blessing, praying, or writing thank-you notes to nurses, hospital staff, friends, and family.
4. Try cognitive reframing or cognitive behavioral therapy (CBT).
Cognitive reframing is a technique that allows you to shift your mindset, so you're able to view a situation from a different point of view. Instead of seeing the glass as half empty, you'll be able to see it as half full. With CBT, the goal is to identify, challenge, and replace negative thoughts and behaviors with more beneficial ones.
One study observed young people with cancer in their stress management and resilience program. The program included cognitive reframing. The study found that cognitive reframing improved the resilience of the patience and lowered their distress levels.
5. Focus on your hobbies and passions.
What were your hobbies and passions before you underwent brain cancer treatments? Brain cancer patients can get easily caught up with their diagnosis, chemotherapy sessions, and countless doctor's appointments that they tend to forget the life they had before cancer.
Take a moment to reconnect with yourself again. For example, if you love to paint, sketch, or write, you can keep a notepad or iPad with you. Do the things that make you happy! This can help you maintain a positive attitude and focus on a life beyond cancer.
Help Needy Breast Cancer Patients Overcome Their Trials
It can be challenging to stay positive when diagnosed with cancer even if you have the means and resources to access treatment and support. Unfortunately, for the indigent breast cancer patients in your local community, the weight of the diagnosis is heavier because of their financial limitations.
If you're looking to help them overcome their trials, one simple thing you can do is to donate an unwanted vehicle to us at Breast Cancer Car Donations.
We'll have your gift auctioned off and use the proceeds to support the life-saving programs of leading breast cancer nonprofit organizations that are in partnership with us.
These nonprofits are committed to providing uninsured and destitute breast cancer patients with easy access to top cancer centers in the country and giving them financial assistance to cover the costs of their treatments, doctor consultations, medications, follow-up care, and other essential health care services. Other beneficiaries get to receive free breast cancer screening, diagnosis, as well as prevention and education services.
As our way of saying "thank you" to you, we'll pick up and tow your vehicle for free at a date, time, and place of your choice. Be assured that we can collect your vehicle at any location in the United States.
Since our charity partners are IRS-certified 501(c)(3) nonprofits, your donation will entitle you to receive the maximum tax deduction in the next tax season.
Even more precious than these material rewards, you'll find awesome satisfaction in knowing that your donation will be used to help save lives.
Since we're not picky when it comes to vehicle donations, feel free to donate a car, truck, van, RV, or any other type of vehicle, regardless of its age and condition.
For more information about our donation program, including our quick and convenient donation process, feel free to visit our FAQs page. Give us a call anytime through our toll-free hotline at 866-540-5069 or contact us here if you have any inquiries or concerns.
Become a Breast Cancer Champion Today!

All it takes to make a difference in the lives of struggling breast cancer patients is an unwanted vehicle plus a compassionate heart willing to help them. Your car donation can help them win their battle for survival. Call Breast Cancer Car Donations at 866-540-5069 or fill out our secure online donation form now!