National Book Lovers Day: 5 Unique Ways of Showing Your Love for Books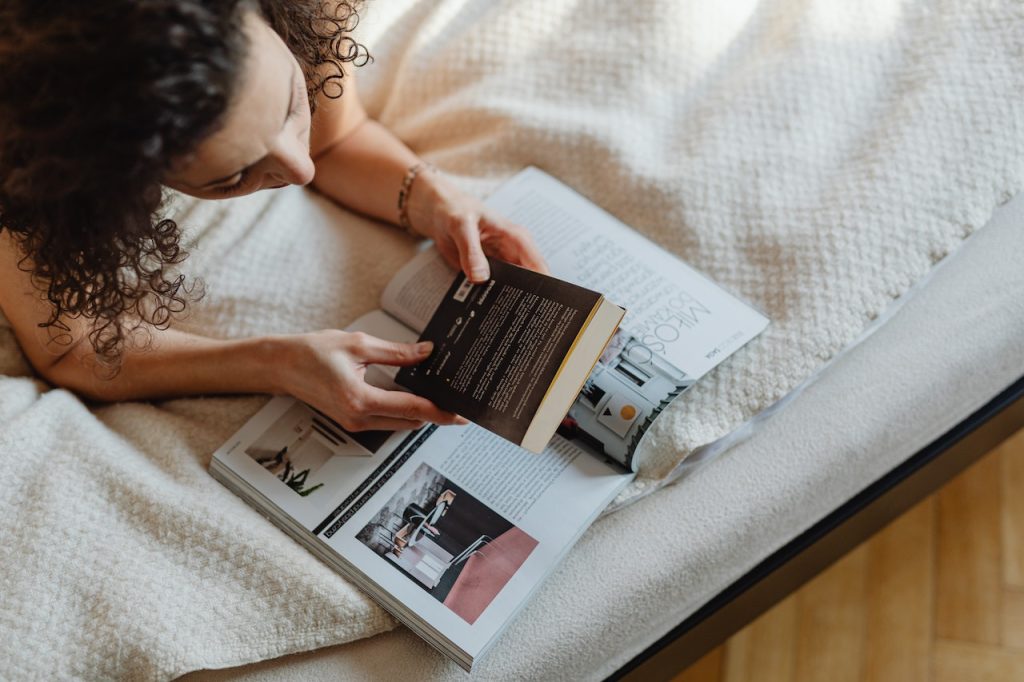 Do Something Different!
Bibliophiles throughout the country are in for a treat on August 9th as we celebrate National Book Lovers Day.
Books are amazing in many ways. They provide information about various subjects and topics. They take readers to different exotic places and incredible adventures. They inspire readers with success stories from extraordinary people who lived through adversity. Some books also help cultivate your creativity.
National Book Lovers Day is a perfect time to curl up with a book, whether it's a new one bought from the local bookstore or a favorite from your library. If you want to do something special today, Breast Cancer Car Donations shares these unique ways of showing your love for books:
1. Read a book in a different form.
Most book lovers are fans of the printed work not only because of the wonderful stories they contain but also because of the smell of ink and paper. On National Book Lovers Day, expand your horizons and try to read an e-book. Check out a book in epub, mobi, or pdf format. Who knows? You might be taking an entire library on your next trip.
2. Attend a book reading or signing.
Watch out for book signings of your favorite authors in your area. Some publishers schedule these events on National Book Lovers Day as a fan service to loyal readers of their bestselling authors.
3. Stock up on new books.
One thing that bibliophiles believe is that there is no such thing as too many books. Take advantage of sales to stock up on new titles.
4. Donate old books.
Take an inventory of your library to see which of your well-loved tomes would bring joy to kids in need. Donate them to local libraries and book drives to inspire a new generation of readers with the magic that got you hooked in the first place.
5. Create a book nook.
If you've gotten bored of your plain decor, why not turn your personal space into a book-themed nook? You can draw inspiration from one particular book, or you can mix and match elements from several. Pinterest has a wealth of design ideas, so it's bound to be a fun project.
What You Can Do to Boost Hopes of Breast Cancer Sufferers
One of the reasons readers love inspirational books is because they motivate them to achieve success.
You can help provide the same motivation to women in your community who are suffering from breast cancer. You can do this by boosting their hopes of overcoming their affliction. How? Simply donate any vehicle you no longer need to us at Breast Cancer Car Donations. We'll use your donation to help provide life-saving medical assistance to indigent breast cancer patients in your area.
We will auction off your donated vehicle and use the proceeds to support the comprehensive breast health programs and services of our charity partners. These IRS-certified 501(c)(3) nonprofit organizations use the funding we give them to provide uninsured and cash-strapped breast cancer patients with easy access to leading cancer centers in the country as well as financial assistance to cover the costs of their treatments, hospital fees, doctor consultations, medications, and other essential health care services they need. Our charity partners also provide free breast cancer screening and diagnosis as well as prevention and education services.
As our donor, you can expect to receive valuable rewards, including getting entitled to receive the maximum tax deduction in the next tax season.
You will also benefit from our free pickup and towing service.
Above all, you'll have the ultimate pleasure and satisfaction of doing something extraordinary that can help save lives.
We are affiliated with several licensed towing companies all over the country, so if your car isn't parked in your driveway or garage, we can still collect it from any location within the country.
We welcome almost all types of vehicles, even damaged ones that are no longer running.
Donating to us is quick, safe, and easy. Check out this page to see how convenient it is to donate your unneeded vehicle to Breast Cancer Car Donations.
For more information, head over to our FAQs page. If you have any questions or concerns, feel free to call us anytime through our toll-free hotline at 866-540-5069. You may also write to us here.
Give Your Old Car a Fitting Retirement Today!

If you realize that it's time to say goodbye to your old car, there's no better way to retire it than by donating it for the benefit of needy breast cancer patients in your area. Call Breast Cancer Car Donations at 866-540-5069 or fill out our secure online donation form now!