National Back to School Prep Day: 6 Tips to Get Your Kids Ready for the Coming School Days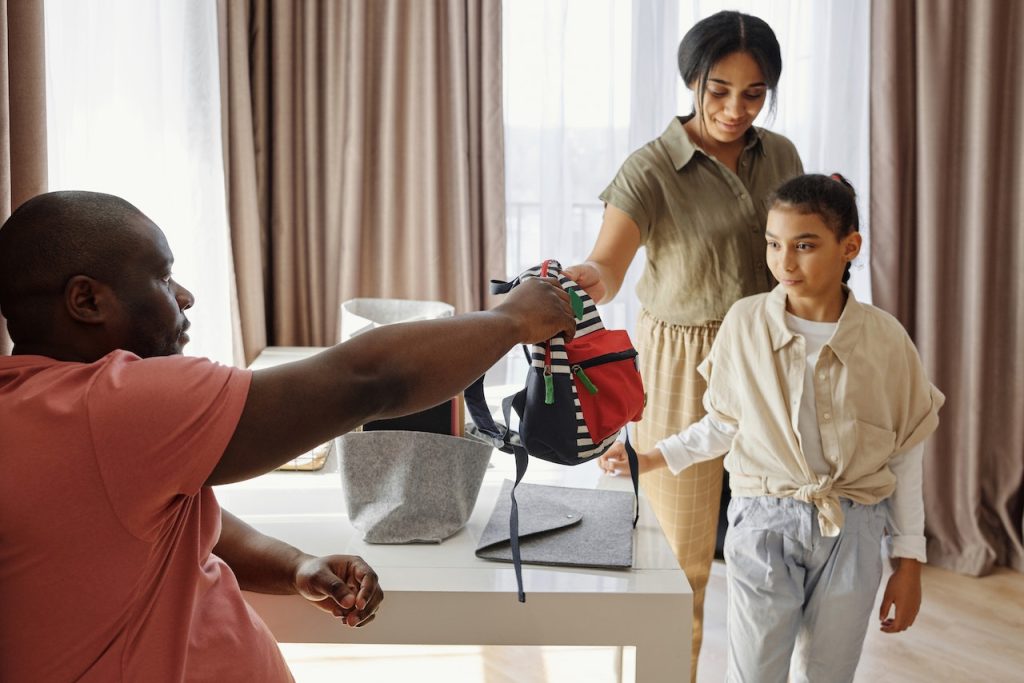 Get Your Children Excited to Reunite with Their Classmates and Teachers
With school opening just around the corner, you know what this means if you're a parent. It means setting the timer for waking up early and making preparations for your little ones as they return to school to meet their classmates and teachers.
August 15th is celebrated annually as National Back to School Prep Day. Although it's not an official holiday, it is a perfect reminder for parents, guardians, teachers, and students to begin prepping for their new school routine.
Breast Cancer Car Donations has compiled these essential things you need to do to make sure your kids are ready for the busy school days ahead:
1. Set up doctor's appointments.
Make sure your kids are in tip-top shape and have their vaccinations updated.
2. Stock up on food supplies.
Clean out your freezer to make room for easy-to-prepare meals for your kids' breakfast and lunch. You can also research healthy and nutritious meals that do not require much prep time.
3. Shop for school essentials.
Do an inventory of your kids' school clothes. They might have outgrown some of last year's clothes, so they might need additional items in their wardrobe this school year. While you're at it, refer to the school's checklist of needed items and make sure your children's materials are complete to avoid last-minute scrambling later on.
4. Do a dry run.
Wake up your kids as you would on a normal school day and set the goal of making them get onboard the school bus on time. As they brush their teeth and get ready for school, get busy preparing their breakfast and lunch bags. This will give your family an idea for time adjustments before the first day of school.
5. Organize study spaces.
Kids study better with dedicated spaces for learning. However, these spaces typically tend to be littered with random items over the summer when they're not being used for their original purpose. Have your kids organize their study nooks so that they will be inspired to use them for learning when school starts.
6. Have heart-to-heart talks.
Discuss with your kids matters about school life, health, personal safety, as well as their responsibilities. In reminding them about these things, make it a point to listen to whatever they may say. Reassure them that they can always count on you to listen to issues they need help in dealing with without judgment.
Extend Your Compassion to Moms Stricken with Breast Cancer
Helping your kids get ready for their first day in school is a top priority. Unfortunately, not all parents can focus on their children properly because of pressing personal challenges that they have to deal with. They include those mothers in your local community who are grappling with life-threatening diseases such as breast cancer.
The good news is that you can extend a helping hand to these ailing moms without leaving the comfort of your home. All you have to do is contact us at Breast Cancer Car Donations and donate to us any vehicle you no longer use.
We will sell your donated auto through an auction and use the proceeds to help fund the life-saving programs of leading breast cancer nonprofit organizations that we are in partnership with. Thus, thanks to your donation, these IRS-certified 501(c)(3) nonprofits will be able to help more uninsured and destitute breast cancer patients in your area.
Our charity partners use the funding we give them to provide their beneficiaries with easy access to top cancer centers as well as financial assistance to cover the costs of their treatments, doctor consultations, hospital fees, medications, follow-up care, and other essential health care services. Our charity partners also offer free breast cancer screening as well as cancer prevention, education, and counseling services.
Your donation will also bring you outstanding perks. It will qualify you to claim the maximum tax deduction in the next tax season. We'll also provide you with our free professional towing service anywhere in the United States.
On top of these material rewards, your donation will allow you to savor a most satisfying giving experience, knowing that your gift will be used to help save lives.
You can donate almost any type of vehicle whatever its age or condition.
For more information regarding our donation program, particularly our quick and simple donation process, check out our FAQs page. For your inquiries or concerns, feel free to call us anytime through our toll-free hotline at 866-540-5069 or contact us here.
Turn Your Unwanted Car into a Lifesaver Today!

You can turn your old and unwanted sedan into a powerful life-saving tool. Donate it to us, and we'll use it to help save the lives of those women in your community who are waging the biggest fight of their lives against breast cancer. Call Breast Cancer Car Donations at 866-540-5069 or fill out our secure online donation form now!