National Alcohol and Drug Addiction Recovery Month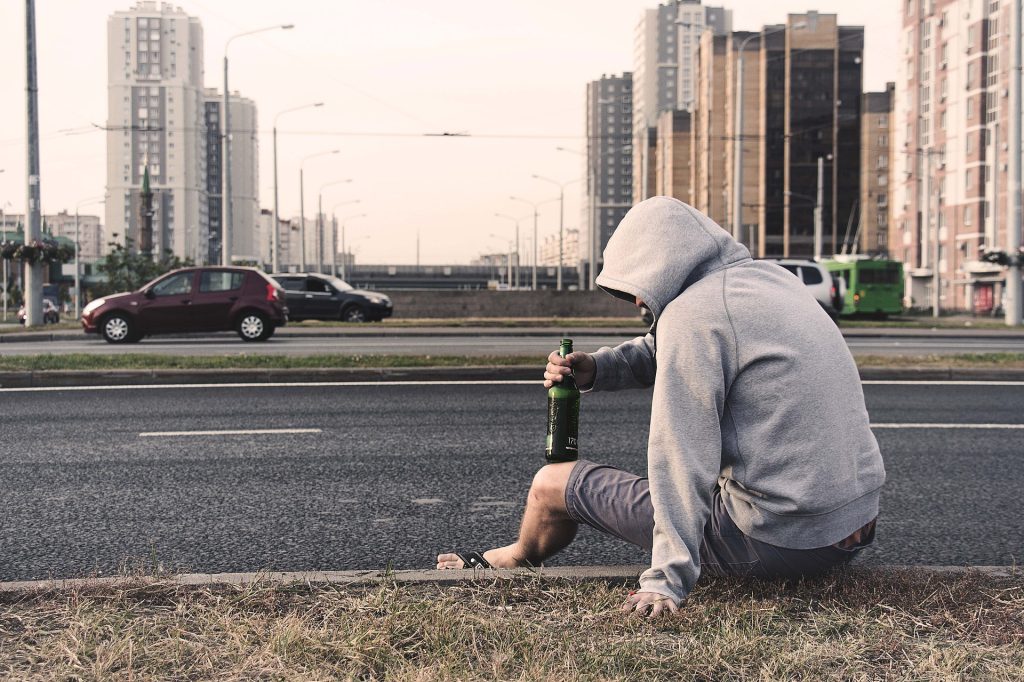 National Alcohol and Drug Addiction Recovery Month: Why Substance Abuse Needs to be Tackled More Seriously
One of the biggest issues many Americans face today is substance abuse. Whether we're talking booze or drugs, millions of our fellow countrymen and women have fallen victim to these addictive substances. As devastating as it may sound, many of these substance-dependent individuals end up experiencing major physical, emotional, and mental health problems.
Take a look at the list of facts below to understand why alcohol and drug addiction needs to be addressed more seriously:
As the third leading lifestyle-related cause of death in the U.S., alcoholism claims 88,000 lives a year on average.
Six people die from alcohol poisoning every day.
Excessive alcohol use leads to chronic health and psychological problems such as stroke, dementia, liver diseases, cardiovascular diseases, increased risk of cancers, depression, and even suicide.
An estimated 72,306 people died from drug overdose in 2017.
Drug overdose is the top cause of accidental death in the U.S.
Excessive use of drugs results in severe and permanent brain damage, violent behavior, schizophrenia, impaired memory, and suicidal tendencies.
Despite these upsetting facts and figures, we can't say that all hope is lost for these men and women. Thanks to rehabilitation centers and treatment programs, many of these individuals are able to overcome their addiction and overcome their destructive habits for good. After seeing a huge number of patients undergo successful recovery, the Substance Abuse and Mental Health Services Administration (SAMHSA) came up with the idea of having a National Alcohol and Drug Addiction Recovery Month.
Also known as Recovery Month, this month-long nationwide event is celebrated every September. Fully recovered patients are given the recognition they deserve for their commitment, discipline, and determination to sober up. The event also honors the psychologists, doctors, and caregivers who have made their recovery possible.
What exactly happens on National Alcohol and Drug Addiction Recovery Month?
During the entire month of September, thousands of rehabilitation and treatment centers from all over the country celebrate their success through a variety of fun-filled activities. These may include walkathons, fun runs, wellness celebrations, and educational events.
You might also get the chance to witness former substance dependents talk about their addiction battle and how they were able to emerge victorious. Some might share their experiences to help others who are also going through the recovery phase.
If you have a friend who's currently struggling with substance abuse, you can help by encouraging your friend to seek help. Below are the hotlines of organizations that can provide huge assistance to your friend. Consultation is free, confidential, and available 24/7. A specialist or licensed counselor will be at the other line, ready to lend an open ear.
National Council on Alcoholism and Drug Dependence, Inc. (NCADD)
1 (800) NCA-CALL (622-2255)
National Directory of Drug Hotlines, Narcotics Hotlines, and Crisis Intervention Centers
1-800-999-9999
844-244-3171
National Institute on Drug Abuse
1(800) 622- HELP (4357)
Substance Abuse and Mental Health Services Administration (SAMHSA) National Helpline
1 (800) 662-HELP (4357)
1 (800) 487-4889 (TDD) for hearing impaired
National Council on Alcoholism and Drug Dependence, Inc. (NCADD)
1 (800) NCA-CALL (622-2255)
1-800-356-9996
Breast Cancer Patients Also Need Your Help!
This National Alcohol and Drug Addiction Recovery Month, are you willing to get rid of an old car that you no longer find useful? When you do so, you get the chance to help your fellow Americans suffering from breast cancer. Plus, you'll be rewarded with a handsome tax deduction!
At Breast Cancer Car Donations, our mission is to help provide extensive support to breast cancer patients and their families. We use vehicle donations to fund reputable nonprofit organizations dedicated to fighting breast cancer. Your contribution makes it possible for these charities to provide material support to indigent individuals needing breast cancer screening or treatment.
We accept nearly all types of vehicles. Once you're ready to donate, get in touch with us by calling us at our toll-free 24/7 hotline 866-540-5069 or by filling out our online donation form here. We can send our tow truck over to your place normally a day or two after you contacted us. We auction off all donated vehicles, with the proceeds going to our nonprofit partners.
As your reward, we'll send you by mail your tax-deductible sales receipt several days after the sale of your vehicle. You can use this receipt to claim your tax deduction based on the selling price of your vehicle.
For inquiries about our donation process, tax deductions, or any related matters, feel free to visit our FAQs page. You may also send us a message online here.
Change Lives Today!
Are you ready to give your old beater a new and meaningful purpose to mark National Alcohol and Drug Addiction Recovery Month? Donate it to Breast Cancer Car Donations now! Get in touch with us at 866-540-5069!