National Adopt a Shelter Pet Day: 3 Compelling Reasons for Giving a Shelter Animal a Home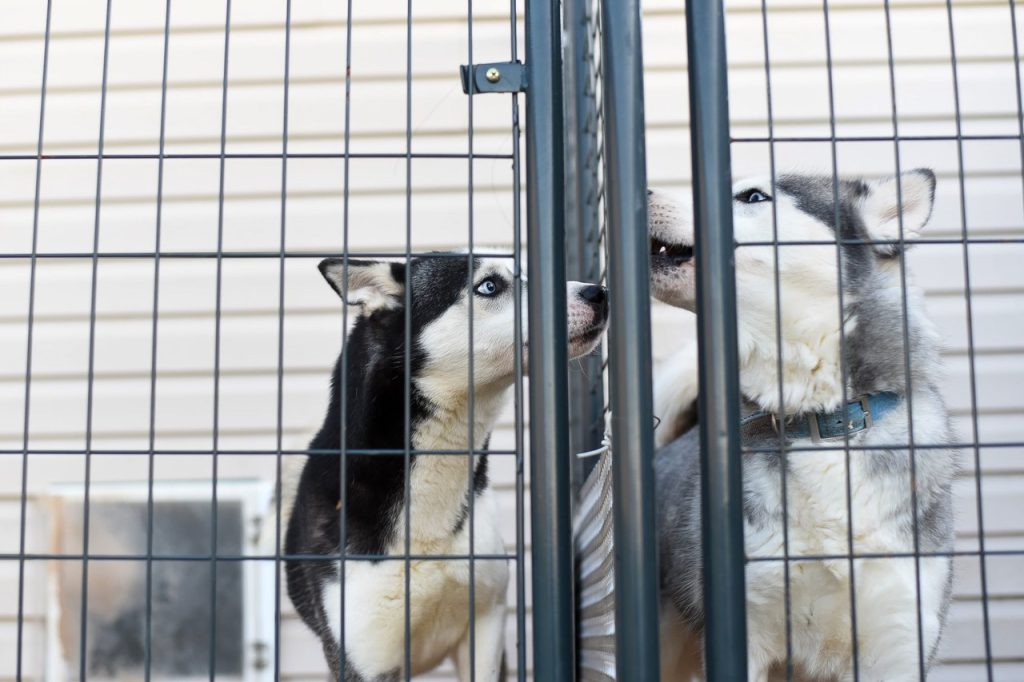 Save the Life of a Rescued Animal!
During the onset of the pandemic, the rate of pet adoptions reportedly saw a boom in the United States. As people were prompted to shelter in place to prevent the spread of the coronavirus, individuals and families turned to furry friends for companionship.
A recent survey made by the American Society for the Prevention of Cruelty to Animals showed that one in five respondents, or 19% of American households, acquired a dog or a cat during the pandemic. Furthermore, a vast majority of these households — 90% dog owners and 85% cat owners — still have their pets with them at home months after acquiring them.
Studies have shown that keeping a pet can help you live a healthier life in various ways. Owning a pet dog or cat can provide you with opportunities to get exercise. It gives you a reason to step outdoors and socialize with others. It's also good for your mental health since your pet's loyalty and support give you comfort and joy.
The need for human companionship with pet animals takes the spotlight on April 30th as we celebrate Adopt a Shelter Pet Day. The event serves as an opportunity for individuals and families to provide loving homes for pets.
Here are three compelling reasons why you should welcome a furry friend into your home.
1. You can save a life.
Many animals in shelters have been discarded or abandoned by their previous owners. They've been left to fend for themselves on the streets. Worse, some of them were subjected to abuse and have not known love for their entire lives. You can provide a loving home for at least one of these furry creatures and give it a chance to experience human compassion and caring.
In choosing a pet dog, prefer one that's of mixed breeds. Dogs of this kind are less likely to develop health problems such as enlarged hearts, breathing difficulties, and hip dysplasia compared to pure breeds. This means fewer costs in vetting.
2. You get support from a close-knit community.
When you adopt a shelter pet, you can access support from rescue groups. You can ask them questions and raise your concerns about caring for your new pet. You can't get any better support than from a group of people who are passionate about saving animals and committed to making sure they have the best lives ever.
3. You provide more space at the shelters.
Shelters can become pretty full after a while. By adopting an animal, you can help make room for shelter keepers to rescue more animals and give them the same chance to be adopted by loving families.
Reach Out to Breast Cancer Sufferers
If you feel passionate about saving animals living in a shelter, you may also have the same sentiment — and probably much more so — toward the needy folks in your local community who are suffering from life-threatening diseases such as breast cancer. You can extend them a helping hand by simply donating a vehicle that you no longer need to us at Breast Cancer Car Donations.
We'll sell your donated automobile through an auction and use the proceeds to support the life-saving programs and services of our breast cancer-focused nonprofit partners. These IRS-certified 501(c)(3) nonprofit organizations use the funding we provide them to sustain their delivery of comprehensive breast health services to their beneficiaries.
Thanks to your donation, more uninsured and indigent breast cancer patients will be able to receive financial assistance to cover the costs of their treatments, doctor consultations, hospital fees, medications, and other essential health care services. These beneficiaries are also given easy access to medical facilities for their treatments. Aside from these, our charity partners also provide their other beneficiaries with free breast cancer screening and diagnosis as well as prevention and education services.
To show you our appreciation for your charitable deed, we'll promptly mail to you the 100% tax-deductible sales receipt of your auto soon after its sale. This receipt will enable you to claim the maximum tax deduction in the next tax season.
Aside from tax incentives, you'll also benefit from our towing service. It's completely free and available anywhere in the country.
Above all, you'll get to experience the joy and satisfaction of making a charitable act aimed at saving the lives of breast cancer victims.
Almost all types of vehicles are qualified for our donation program, including those that have dents, scratches, and defective parts. We accept even vehicles that are no longer running.
To get to know our quick and easy donation process and other pertinent details about Breast Cancer Car Donations, head over to our FAQs page. For inquiries, feel free to call us anytime through our toll-free hotline at 866-540-5069 or leave us a message here.
Help Save Lives Today!

While saving the life of an animal on National Adopt a Shelter Pet Day, you can save human lives as well with your car donation to us. We will turn your old and unwanted vehicle into a life-saving tool for the needy breast cancer patients in your area. Call Breast Cancer Car Donations at 866-540-5069 or fill out our secure online donation form now!