Music Playlist Suggestions for Chemo Sessions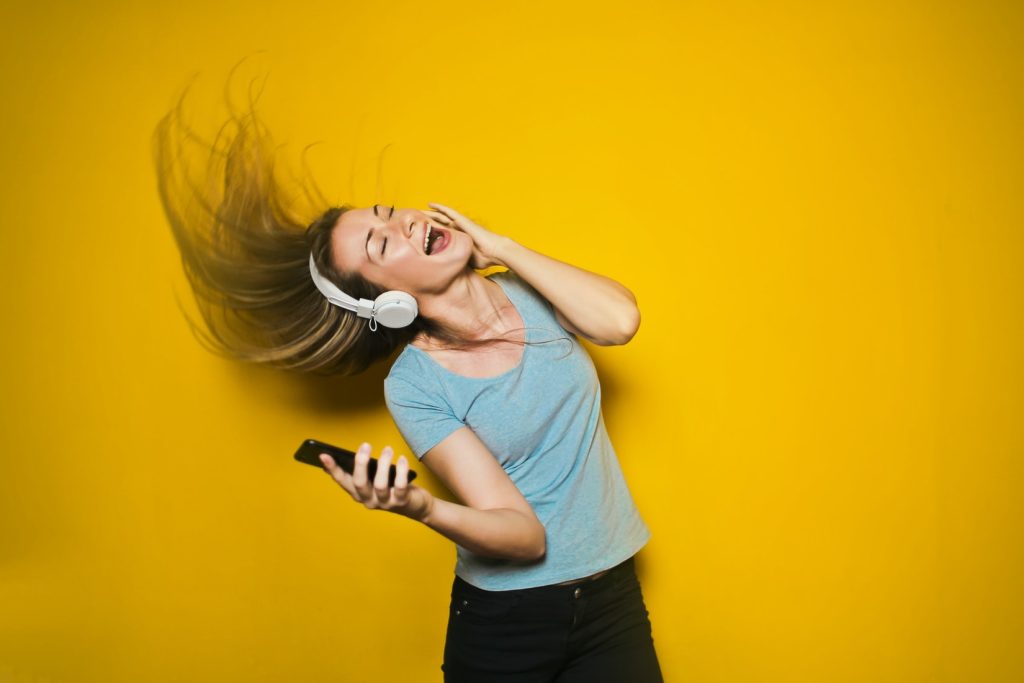 Let the Power of Music Help You
If there's anything that can help chemo patients go through their treatment, music is it. Music lifts moods, drives away depression, and motivates patients to keep on fighting until victory is achieved. Music can even reduce the level of stress-related hormones in the body.
If you're a breast cancer patient undergoing chemo, music can help elevate your mood and improve your comfort levels. A bad day can easily become more manageable with the right song or playlist.
That is why patients undergoing chemotherapy are usually allowed by their doctors to play music during their sessions. It's not easy to undergo chemo and music can help patients deal with the situation a lot better.
We've compiled a music playlist for all those battling this deadly disease. The tracks in this playlist remind those undergoing chemotherapy that there is a light at the end of a tunnel and that all is surely not lost in this fight.
1. Rise — Jonas Blue
The upbeat tempo and lyrics of this tune will keep you hyped and believing in yourself. Your oncologist will probably add this to their playlist once you're done with your session.
2. Thunder — Imagine Dragons
"Thunder" by Imagine Dragons makes for a good piece of workout music as well as motivation when you're feeling down. Something about this kind of music makes you want to hold on and keep the fight going. Add this to your playlist during your chemo session and have the administering oncologist blast the room with the music to drown everything else out.
3. Fight Song — Rachel Platten
The lyrics of Rachel Platten's "Fight Song" will give you a sense of hope and empowerment. This is your fight song as you go through your treatment. This tune will encourage you not to let cancer beat you.
4. Yet To Come — Rapture Ruckus
Even though this may not be a popular tune, it would make a great addition to any motivation playlist. "Yet To Come" is a song that reminds you that your potential is still lying dormant inside you.
5. 3 AM — Matchbox 20
A change of pace from the previous songs listed here.
"3 AM" is more about relaxing and taking your mind off things when you're having your chemo session.
Here's What You Can Do to Help Breast Cancer Sufferers
Even if you're not a cancer patient undergoing treatment, you can still use uplifting music to brighten your day. If you care for the suffering breast cancer patients in your area, you can also brighten their day and give them new hope of emerging victorious from their battle against the life-threatening disease. All you have to do is to donate a vehicle you no longer need or want to us at Breast Cancer Car Donations.
We'll auction off your unwanted vehicle and use the proceeds to help fund the comprehensive breast health programs and services that our charity partners are delivering to their beneficiaries.
These IRS-certified 501(c)3 non-profit organizations provide uninsured and financially struggling breast cancer patients with easy access to top medical facilities where they can undergo full treatment. These nonprofits also offer free breast cancer screening as well as other breast cancer prevention and education services.
Don't worry — you won't be going empty-handed after making your donation. You'll be richly rewarded for your generous donation. You don't have to worry about how you'll hand over your unneeded vehicle to us. We'll be able to collect your donation wherever you're residing in the country or wherever you had your vehicle parked or stored within the United States. We will provide you this service at absolutely no cost to you!
Your charitable contribution will also entitle you to claim a top tax deduction. This will help slash your tax bill when you file your itemized federal income tax in the next tax season.
More meaningful than these material rewards, your act of charity will allow you to enjoy the immense joy and satisfaction of helping save human lives, using just your old and unwanted car as your vehicle for doing so.
We accept almost all vehicle types regardless of their condition.
For details about our quick and straightforward process, head over to our FAQs page. You may also give us a call at 866-540-5069 or leave us a message online for your inquiries or concerns.
Support Those Battling Breast Cancer in Your Area Today!

Show your support to the destitute individuals in your area who are waging an uphill battle against breast cancer. Call Breast Cancer Car Donations at 866-540-5069 or fill out our online donation form to get started with your car donation now!